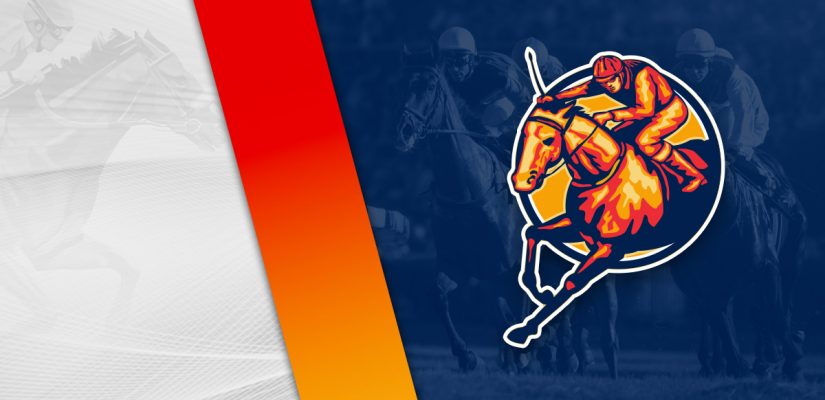 There are plenty of options on the racetrack Friday afternoon and into the evening hours. This isn't a big weekend in the US, but overseas, one of the biggest races in Europe is scheduled to take place at Epsom Downs.
Stakes Racing At Churchill Downs
For racing stateside, the biggest racing is at Churchill Downs. There are six $200,000 stakes races on the card on Saturday in Kentucky.
We're circling Monmouth Park and Laurel Park in Maryland for Friday afternoon plays. Laurel Park has nine races worth $299,000 in prize money. Head below for our best Laurel Park picks on June 3, 2022.
Race 1
(1) Pompous Prince
+250 (5/2)
(2) General J R
+400 (4/1)
(3) Brewsinski
+1200 (12/1)
(4) Ice Cold Frosty
+500 (5/1)
(5) Smart and Fast
+300 (3/1)
(6) California Ghost
+600 (6/1)
(7) Maryland Moon
+800 (8/1)
The first assignment at Laurel Park is a $46,000 event covering 4 ½ furlongs on the dirt. Look on at Smart and Fast and Pompous Prince to get the top prize at Laurel in the opener.
Smart and Fast is making his debut in this one, with the colt flashing promising signs in workouts leading up to Friday. He was clocked at 48.60 seconds at 4 furlongs in his most recent workout on May 21.
Pompous Prince is coming off his debut on May 1. The colt was in fine form, showing 3rd for a $53,018 purse.
He was timed at 1:00.80 in a 5-furlong workout on May 20 and appears to be making gains since his debut. Pompous Prince is a sharp pick to win the opening race at Laurel Park.
Race 6
(1) My My Girl
+500 (5/1)
(2) I'm Gittin There
+2000 (20/1)
(4) Killy Start
+2000 (20/1)
(5) Tweett Away Robin
+450 (9/2)
(6) Tritone Gal
+1200 (12/1)
(7) R Averie Lynn
+350 (7/2)
Post Time: 3:12 p.m. EST
Distance:5 ½ Furlongs
Purse:$48,000
Race 6 is a $48,000 event covering 5 ½ furlongs on the dirt. This allowance race is likely a race between My My Girl and Noble Bid.
My My Girl may need to catch a break and find a clean lane, but can get involved. She is 2 for 12 and in decent enough form lately.
The filly has finished 4th, 3rd, 5th in her previous three attempts. In her last winning trip, My My Girl got it done last summer in July.
She's gone winless in five races since that point. She most recently finished 4th for a $59,136 purse.
A drop to $48,000 should put her on a better track to a win. Noble Bid should be too tough, though.
Noble Bid is 2nd, 1st in two career starts. After opening her career with a win on March 13, she came close again.
In her first effort, Noble Bid beat Senson by a half-length for $54,142. Following that one, she placed 2nd behind Moody Woman by 3 ½ lengths in the same grade.
This $50,000 filly looks like the clear favorite to beat.
Race 8
(2) Wicked Hot
+160 (8/5)
(3) Miss Marley
+2000 (20/1)
(4) Away to Return
+300 (3/1)
(5) Long Distance Love
+450 (9/2)
(8) Call Me Harry
+200 (2/1)
Race 8 is a $48,000 assignment covering 5 ½ furlongs. A good effort from Away to Return and Wicked Hot should be expected in this one.
Away to Return is a one-time winner in ten attempts. She is 3rd, 4th, 5th in her previous three races. In her most recent, she showed 3rd in a $48,600 event on May 15.
Wicked Hot is certainly hot going into Friday. She is coming off back-to-back wins and sizing up a hat trick.
Wicked Hot has finished 1st, 1st, 2nd in three assignments. Starting off well as a first-time runner, placing 2nd behind Sonetta by a head for $50,120, but better was coming.
She came back to beat Rona by 12 lengths in a blowout bid for $44,352. Wicked Hot drew off by 7 lengths going into the stretch for a wire-to-wire win.
To show it was no fluke, Wicked Hot won again by a half-length on June 20 at Pimlico. Even though she's coming off two wins, I don't think she's reached her full potential.
We could see even better from Wicked Hot at Laurel this afternoon and finding success at Pimlico.