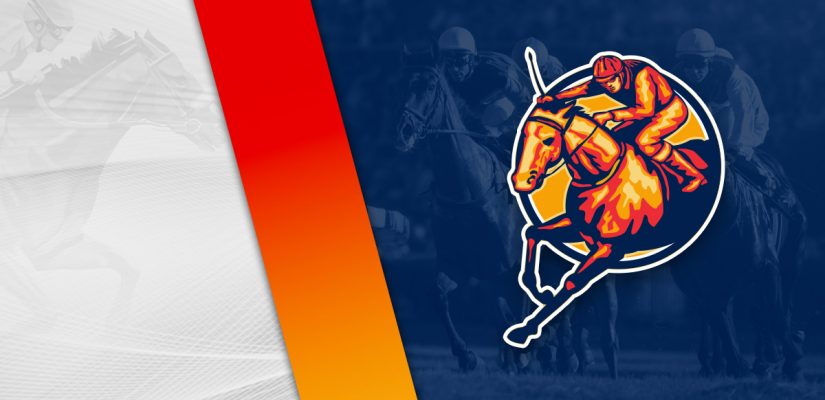 It's a horse racing day on Thursday, but isn't that every day if you are grinding the ponies? Christmas Day doesn't have any racing in North America.
That might be the only day even when there isn't horse racing. Even when everything was shutting down at the start of the pandemic, there was always at least one or two race tracks offering action.
BetOnline has ten racecourses planned on Thursday afternoon and evening. There's a small stakes race at Turf Paradise for $60,000 today. That's not much of a stakes race, but big for Turf Paradise.
Our first look on Thursday is at Laurel Park in Maryland. Laurel Park has nine races for a $294,000 pool this afternoon. Head below for our free Laurel Park picks for December 16, 2021.
Race 1
(3) Visual Artist
+1200 (12/1)
(4) Rising Perry
+450 (9/2)
(7) Spotted Bull
+350 (7/2)
(8) Bardolino
+1200 (12/1)
(9) Bourbon And Ice
+3000 (30/1)
Post Time: 12:25 p.m. EST
Distance: 6 Furlongs
Purse:$23,000
The first race at Laurel Park is for a $23,000 purse covering 6 furlongs. Spotted Bull and Zen Pi have to be in contention in this one.
Spotted Bull is 4 for 18 in his career, and finished 1st, 5th, 2nd, 6th in his previous four attempts. He most recently won on September 10.
Spotted Bull beat Semper Fi by a neck for a $38,295 purse. That was an impressive attempt, but then hasn't been back to the winner's circle.
He placed 2nd behind Twitty City by a neck in a $25,000 race on October 6, and then 6th on October 23 for a $28,000 purse. Down to $23,000, he should hang in there.
Zen Pi is a two-time winner through 20 outings. He's finished 1st, 5th, 2nd, 4th, 2nd in his last five attempts.
In his latest race, Zen Pi placed behind Algebraic by a half-length in a $25,300 assignment on November 25. This was after finishing 4th in a $29,325 event on November 4.
At this price, it's a sharp play on Zen Pi to win this one.
Race 3
(1) Mailman's a Flyer
+160 (8/5)
(3) Pickin Sea Glass
+800 (8/1)
(4) Hello Amigo
+600 (6/1)
(6) Summum Noor
+1500 (15/1)
(7) Trigz Too
+1200 (12/1)
(9) Uncommon Valor
+1200 (12/1)
(10) Dune Dune
+5000 (50/1)
Post Time: 1:22 p.m. EST
Distance:5 ½ Furlongs
Purse:$39,000
Race 3 is a $39,000 event covering 5 ½ furlongs. Tenax and Mailman's a Flyer should have a say in the stretch in this one.
Tenax has finished 7th, 4th in two attempts in his career, and is showing improvement. This gelding will have to continue to show improvement to get into the winner's circle.
In his most recent attempt, Tenax was 4th for a $42,315 purse after going 7th on debut August 21. That was a tough go for Tenax in a $46,410 race.
Mailman's a Flyer made his debut on November 4. He looked good at Laurel Park, placing 2nd behind Asking for a Baskin by ¾ lengths in a $49,450 assignment.
That was impressive for a first-time runner in that class. The same form will yield a win in this $39,000 event.
Race 6
(2) Hufflepuff
+600 (6/1)
(3) Special Freedom
+1200 (12/1)
(4) Bourbon Wildcat
+1500 (15/1)
(5) Miranda's Desmond
+500 (5/1)
(8) Magical Luna
+1000 (10/1)
(9) Response Time
+500 (5/1)
(10) Millie Child
+3000 (30/1)
Post Time: 2:49 p.m. EST
Distance:5 ½ Furlongs
Purse:$40,000
Race 6 covers 5 ½ furlongs in a $40,000 assignment. Response Time and Mending should be there at the wire.
Response Time has a win on May 14, but has gone winless in six races since then. In his last attempt, Response Time placed 2nd behind Mundle of Joy by 2 ¾ lengths for a $54,000 prize on October 31.
He's finished 4th, 9th, 2nd in his last three. If Response Time runs how he did on September 30, then he's not going to get close. However, in the same form as his last outing on Halloween, then he'll have a big chance.
Mending is 2 for 10 in her career, and has gone 3rd, 4th, 1st in her last three. She finished 4th on November 12 in a $30,080 assignment, and then responded with a winning run.
Mending defeated Who Knows What by 5 ¼ lengths for a $36,480 prize. The filly finished 4th prior to that one in a similar class, so improvement was noted.
This should be a competitive event, with Mending having a good chance of going in Friday from the inside rail.