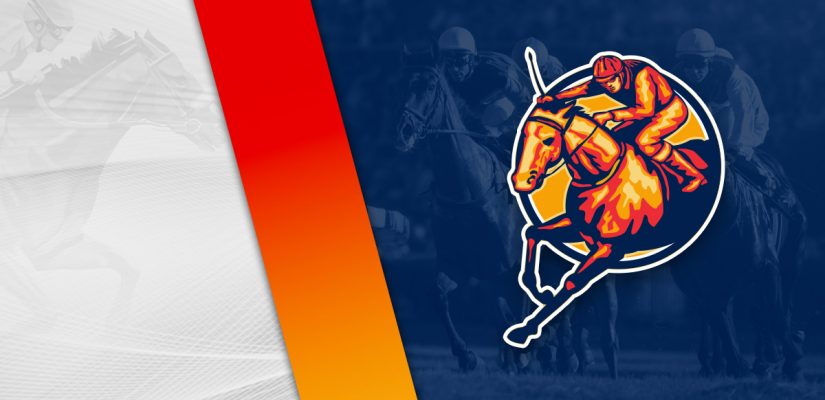 We're off and running on Sunday across the US on the racetrack. There are a couple of stakes races, with one at Aqueduct worth $100,000 in the running of the Haynesfield Stakes and the $100,000 Sensational Star Stakes at Santa Anita Park. Hot Rod Charlie was the winner of the $1,000,000 Louisiana Derby on Saturday at Fair Grounds Race Course. He came close as a big underdog in the past, and finally broke through to win and punch his ticket to the Kentucky Derby. I'm not high on Hot Rod Charlie winning the Kentucky Derby, but there's a lot of time before the Run for the Roses for something to change. If he continues to get better with improved form, then his presence will likely be felt on the first Saturday in May.
$25 Risk-Free Horse Racing Bet!
We are opening the day at Laurel Park in Maryland. Laurel Park has $258,000 in prize money available to be awarded. Pay attention to the horse racing page for more pony picks on Sunday. Head below for our free Laurel Park picks for March 21, 2021.
Race 3
(1) Transfer the Funds
+1500 (15/1)
(2) Cosa Mas Linda
+1000 (10/1)
(3) Mr. Shades of Gray
+100 (1/1)
(4) Day of Honor
+500 (5/1)
(6) Bourbon Bryce
+600 (6/1)
(7) Malibu Heaven
+1200 (12/1)
Post Time: 1:47 p.m. EST
Distance:6 Furlongs
Purse:$22,000
Race 3 is a $22,000 event covering 6 furlongs on the dirt. This will get us started at Laurel Park on Sunday afternoon. Seven horses are expected to run, with Bourbon Bryce and Mr. Shades of Gray likely going to be running close at the wire.
Bourbon Bryce has been a consistent runner recently, but has failed to reach the winner's circle in 14-career races in his career. He's finished 3rd, 3rd, 2nd, 3rd in his previous four attempts. In his latest outing on February 24, Bourbon Bryce showed 3rd in a $11,000 event.
Prior to that race, Bourbon Bryrce placed 2nd for the first time in his career. He finished 10 ¾ lengths behind Heart Hero in a $15,000 event. Grabbing place money was nice, but Bourbon Bryce was well off the pace of Heart Hero. Mr. Shades of Gray should be another tough horse to keep up with.
Mr. Shades of Gray is a $60,000 horse that hasn't been to the winner's circle yet as well. He's gone 4th, 7th, 6th, 3rd, 6th, 3rd in his career. In his most recent showing, Mr. Shades of Gray showed 3rd in a $34,587 event. Ribbons and Medals was 1 ¾ lengths ahead for 2nd, while Crying for More was 3rd lengths back.
He's been accustomed to competing for purses in the $35,000 range, so this is the easiest class he's participated in by far. He would have cleared Bourbon Bryce easily if they met in their last outings. If everything goes well for Mr. Shades of Gray and he's interested in running today, then a win doesn't appear too out of reach in Race 3.
Race 4
(2) Foggy Dreams
+500 (5/1)
(3) Tequila Fog
+600 (6/1)
(4) Sweet Home Dixie
+450 (9/2)
(5) Vibrancy
+1000 (10/1)
(6) Annika Gold
+250 (5/2)
Post Time: 2:19 p.m. EST
Distance:1 Mile
Purse:$30,000
In our next selection at Laurel Park, we stop at Race 4, a mile race on the dirt for a $30,000 purse. Six horses are scheduled to run, with Annika Gold and Desbordes both in sharp form at the moment. Annika Gold has been running consistently as of late with finishes in the top-3 in four straight performances, and in nine of her previous ten appearances. That stretch includes five wins, with the most recent victory on October 18.
In that win in October, Annika Gold beat Mary Alice by 10 ¾ lengths in a small three-horse field. Annika Gold didn't have to deal with top competition in that race, but it was still an impressive win to clear by 10 ¾ lengths. Since that performance, Annika Gold has gone 2nd, 3rd, 3rd. She showed 3rd on January 18 in her most recent outing for a $32,100 purse.
It'd be tough to ignore her presence in Race 4. Desbordes has the inside rail out of the gate, while Annika Gold will be firing from the outside. In a six-horse field, there shouldn't be much traffic to deal with. Desbores is 5 for 17 in her career and has a couple of recent wins, but failed to pull off the hat-trick after showing 3rd on February 28.
In the wins, Desbordes defeated Ortinola by a head in a $26,979 event on December 13, and then followed up for a 3 ¼ length win in a $32,100 event. Annika Gold participated in that race, but couldn't keep up with Desbordes. Desbordes had over a 8 length advantage on Annika Gold at the wire
Race 7
(1) Fast Break
+140 (7/5)
(2) New Frontier
+1200 (12/1)
(3) Jamminwithbrandon
+400 (4/1)
(4) Perpetrate
+1500 (15/1)
(5) Silent Malice
+500 (5/1)
(6) Al Brown
+2000 (20/1)
(7) Point Driven
+600 (6/1)
(8) Royal Crusader
+1500 (15/1)
(9) Sea Ghost
+1200 (12/1)
Post Time: 4:01 p.m. EST
Distance:7 Furlongs
Purse:$42,000
The final selection at Laurel Park is the feature race, a 7-furlong event on the main track worth $42,000. Nine horses are signed up to run in the race. Silent Malice and Fast Break should get close in the stretch. Silent Malice is in good form and has been running consistently.
He's 3 for 16 in his career, with finishes in the top-3 in five straight performances. Silent Malice is coming off a winning effort on February 28 in a $31,030 event. He nipped Fast Break at the wire as an underdog by a half length. Fast Break came on too late and wasn't able to make up enough ground.
However, Fast Break bounced back in expected form on March 1. The $400,000 Fast Break defeated New Frontier by a length in a $68,000 event. That's what we've been waiting to see from Fast Break. Overall, he's gone 3rd, 2nd, 4th, 2nd, 1st in his career. If he holds form on Sunday, then this rematch against Silent Malice should go to the No. 1 horse.