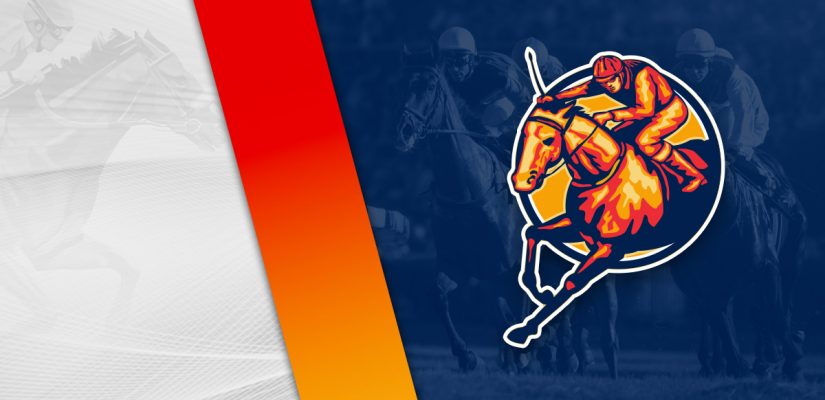 BetOnline has 13 racecourses available for wagering on the thoroughbred scene Saturday. That's not including the standardbred harness racing.
$25 Risk-Free Horse Racing Bet!
There's also a lot of racing options overseas in the UK. There are five British tracks listed at BetOnline for Saturday. I don't have an opinion on any, but we do have two American race tracks covered this afternoon.
Keeneland is the biggest of the two, and probably the track that most people are going to be interested in today. I don't have a pick on it, but the biggest stakes race is at Keeneland with a $500,000 Grade 1 event on the grass.
Of the big wealthy tracks, there's also Woodbine, Belmont Park, and Santa Anita Park racecourses are all operating on Saturday, weather permitting. Laurel Park isn't in the same tier, but I'm interested in this card.
Laurel Park has nine races with $326,000 in prize money to be won. Check out our Keeneland page for more picks on Saturday. Head below for our free Laurel Park picks for October 16, 2021.
Race 2
(1) Simmard Shenanigan
+400 (4/1)
(2) Congress Hall
+350 (7/2)
(3) Glory March
+800 (8/1)
(4) Mizzen Air
+140 (7/5)
(5) Misspotofgold
+1500 (15/1)
(6) Olive's Bumpa
+1200 (12/1)
(7) Floating By
+600 (6/1)
Post Time: 1:16 p.m. EST
Distance:1 1/16 Miles
Purse:$21,000
Race 2 runs for 1 1/16 miles on the dirt with a $21,000 purse on the line. Congress Hall and Mizzen Air should be the ones to watch in the stretch. They enjoy leading claims in this one.
Congress Hall is 3 for 24 in her career, and finished 2nd, 2nd, 2nd, 1st in her previous four attempts. She is coming off a win on September 4 for a $20,230 purse by ¾ lengths.
This was after Congress Hall placed 2nd behind Zig by 1 ½ lengths for a $19,550 purse on August 15 at Pimlico. She placed 2nd in three in a row before getting through to the winner's circle.
Mizzen Air might be too tough for Congress Hall this afternoon. The mare is a winner in 12 of 54 races in her career.
In her latest outing, she finished 7th for a $60,000 purse at Delaware Park. That was too tough for her. Prior to that one, Mizzen Air beat I'm Not Joking by 2 lengths for a $29,050 purse at Monmouth.
That's more on her playing field. Mizzen Air is dropping down to $21,000 for this one after going 7th in that race at Delaware Park. Look for Mizzen Air to be too good for this field.
Race 5
(2) Splendid View
+2000 (20/1)
(3) Olivia Darling
+1500 (15/1)
(4) Beneath The Stars
+1200 (12/1)
(5) Get Groovy
+2000 (20/1)
(7) American Bound
+1200 (12/1)
(8) Valuable Breigh
+3000 (30/1)
(9) Spicy Margarita
+800 (8/1)
(10) Lanfrankophile
+250 (5/2)
Post Time: 2:52 p.m. EST
Distance:7 Furlongs
Purse:$48,000
Race 5 is a $48,000 event covering 7 furlongs on Saturday afternoon. Look for Murph and Lanfrankophile to have a strong showing with an opportunity at going in for a win.
Lanfrankophile has finished 1st, 3rd, 2nd in three attempts. She opened as a rookie on August 4 with a winning performance at Delaware Park.
Lanfrankophile dispatched Cashing Big Checks by 1 ¼ lengths for a $38,000 purse in a race that suggested nice form. Unable to follow up in her next attempt, Lanfrankophile showed 3rd for a $60,000 prize on August 15.
In her next and most recent attempt, Lanfrankophile placed 2nd behind Buff My Boots by ¾ lengths for a $57,600 purse.
Murph has finished 2nd, 2nd, 1st in her career, with a bold run in her third race. After placing 2nd on August 20 in a $52,900 assignment on August 20, Murph beat Whitekuckleflyer by 4 ½ lengths in a $100,000 event in the Small Wonder Stakes.
That was a good look for Murph, and he should have a good chance of doing it again on Saturday.
Race 9
(1) Royal Appointment
+300 (3/1)
(3) American Bastet
+400 (4/1)
(4) Maggie's Bid
+250 (5/2)
(5) Hitech Is Back
+800 (8/1)
(6) By The Hour
+400 (4/1)
Post Time: 4:57 p.m. EST
Distance:6 Furlongs
Purse:$46,000
Race 9 goes for 6 furlongs on the dirt for a $46,000 purse. Mattitude and Maggie's Bid should be involved in the stretch run in this one.
Mattitude has finished 4th and 2nd in her career, with improvement on September 4 in a $41,925 assignment.
As a rookie on August 13, Mattitude finished 4th in a $47,380 event. He came back to place behind Above the Limit by 5 ½ lengths.
Maggie's Bid is likely going to provide Mattitude with the biggest test. She placed 2nd in back-to-back events on August 26 and September 24. That's her only experience and was promising.
Maggie's Bid placed behind She's Dancing by 7 lengths for a $38,000 purse, and then most recently 5 ½ lengths behind in a $49,000 race. Open to improvement on Saturday, look for the $100,0000 Maggie's Bid to have a big chance.