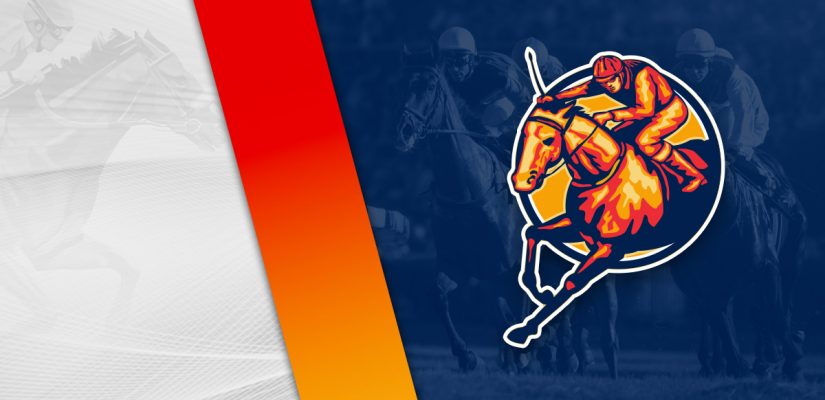 Horse racing around North America begins to pick up on Thursday, as we have more of a menu of options today. There are 11 racecourses on the menu at BetOnline. Churchill Downs and Belmont Park are the two biggest names in action, but you can go just about anywhere from the east to the west coast and you'll find a track racing.
$25 Risk-Free Horse Racing Bet!
If you are good at one particular track over another, I'd recommend focusing there, of course. I wouldn't get sucked into betting one of the better known tracks just because it's offered. That's especially true when there is stakes racing. Having said that, I'm excited for the Breeders' Cup Classic next weekend. It is going to be a Race of the Year candidate. The field is star-studded. And whether you bet on the race or not, it's going to be a must-watch event.
We're at Laurel Park in Maryland for an eight-race card worth $225,000 on Thursday. We'll look for three winning horses for this one in Maryland. If you are looking for a free risk-free bet to get started with horse racing, then be sure to check out BetOnline above. You can find a 7% cash rebate on losses there as well. Head below for our free Laurel Park picks for October 29, 2020.
Race 1
(1) Higher Purpose
+600 (6/1)
(3) Keeping the Peace
+250 (5/2)
(4) Americano
+1200 (12/1)
(5) Ticker Tape Parade
+400 (4/1)
(6) Greeley's Banker
+200 (2/1)
Post Time: 12:25 p.m. EST
Distance:6 Furlongs
Purse:$15,000
Laurel Park gets the day started with a 6-furlong event for a $15,000 purse on the main track. We're looking at Greeley's Banker and Keeping the Peace to get involved in the stretch in this one. Keeping the Peace has finished 1st, 1st, 5th, 6th, 5th in his previous five outings. He won back-to-back races on June 30 and July 30 in a $16,000 and $13,000 event.
Keeping the Peace has struggled to get back to form since then, though. Keeping the Peace moved up in class and struggled to find similar results. He finished 5th in his most recent outing on September 30 in a $18,000 assignment. Prior to that, Keeping the Peace was 6th in a $42,000 race. Back down in class, we have to expect Keeping the Peace to get closer on Thursday afternoon. Overall, he is 5 for 20 in his career and should be in the game tonight.
Greeley's Banker has been in the top-3 in four straight races. The gelding has been in good form recently and should run close as well. Greeley's Banker is coming off a win on October 4 at Monmouth Park, which was his second win in four outings. His most recent win was over Proud Enough by 3 lengths in a $24,000 event. This is a drop in class from that. As long as Greeley's Banker wants to run today and doesn't run into any bad luck from the No. 6 post position, a win should be within reach.
Race 2
(1) Fearless Lassie
+1000 (10/1)
(5) Cowgirl Night
+1500 (15/1)
(6) Miss Leslie
+300 (3/1)
(7) Mayfield of Dreams
+1200 (12/1)
(8) Michiefs Model
+200 (2/1)
Post Time: 12:59 p.m. EST
Distance:6 Furlongs
Purse:$33,000
Race 2 at Laurel Park has $33,000 on the table for 6 furlongs of racing on the dirt track. Miss Leslie and Mischiefs Model are likely going to have a strong chance at winning here. Miss Leslie made her debut on October 17 and ran well to place 2nd as a rookie. That was a $33,507 assignment and Miss Leslie got a good piece of the pie for a decent payday.
She was 9 lengths ahead of Magic Election, and 9 lengths behind the winner Trip to Freedom. There was no dueling in that one. Miss Leslie was not considered a favorite in that race. I'd say she exceeded her expectations as a first-time runner a couple of weeks ago. It's certainly possible that she does one better and gets to the winner's circle on Thursday at Laurel Park.
Her biggest rival here is likely going to be Mischiefs Model. Mischiefs Model is expected to be a clear winner in events like this. She was purchased for $200,000 in September of 2019. A $33,000 class should be winnable for her. Mischiefs Model has placed 2nd in back-to-back races on September 11 and October 8.
Mischiefs Model was behind Buckey's Charm by a head in a $45,441 event, and then by 2 ½ lengths in a $49,401 in her next performance. A drop in class probably wasn't necessary, but she is getting it on Thursday. She's been in good form to begin her career, and against this competition, Mischiefs Model should come from the outside for a win in this one.
Race 8
(3) Congress Hall
+1200 (12/1)
(4) Princess Anne
+800 (8/1)
(5) Dogwood Queen
+500 (5/1)
(6) Don'tbaggagecheck
+1000 (10/1)
(7) Gypsy Girl
+600 (6/1)
(8) Sunday in L B C
+450 (9/2)
Post Time: 4:19 p.m. EST
Distance:6 Furlongs
Purse:$15,000
The day will end with Race 8 at Laurel Park on Thursday afternoon. This event will cover 6 furlongs on the dirt. Toma and Adabel should run a strong race in this outing. Adabel is catching decent odds on the morning-line at 6/1. I feel that she still has a better chance of winning here than 6/1 indicates. Adabel placed 2nd on September 18 behind Girl Next Door by 2 ¼ lengths in a $19,110 event.
This is going to be easier than that event, but there was some regression noted in her next appearance on October 10. Adabel finished 4th in a $19,125 outing after coming closer the race before. That said, if Adabel can bring the same form as the September race, then she is going to have a strong chance of pulling off an upset here.
This is one of the easier assignments she has had in her career. Overall, Adabel is 1 for 15, with a win on March 7 in a $18,540 race. If she was on the inside here, I'd feel a lot more confident in her to get this done, but you have to give her some consideration in this spot. This is a class where she should run well.
Toma is on the inside from the No. 2 post position. She is 1 for 17 in her career with her most recent win back two year ago on December 16, 2018. In her previous three outings, Toma has gone 3rd, 10th, 6th. In the race she showed, Toma was 3rd in a $28,364 race. Then followed up for 10th in a $30,052 race, and 6th most recently in a $15,000 event on October 15. That was disappointing. I'm not willing to back Toma at 5/2. I would want better than that. With Adabel dropping classes today, I will take my shot on her from the outside.