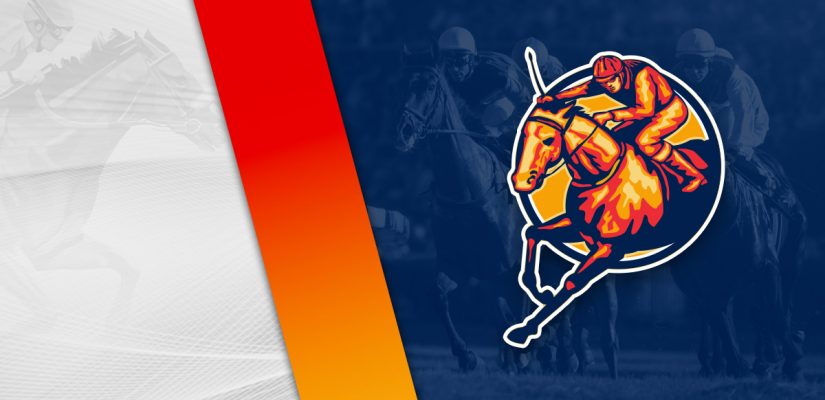 We have a big weekend ahead of us on the racecourse. There is plenty of racing to like on Saturday. You can find a bevy of stakes race throughout the country, with Keeneland the main draw this weekend. The feature race is at the beautiful Keeneland with the running of the $750,000 Keeneland Turf Mile (Gr. 1). Between today and tomorrow, Keeneland has six Breeders' Cup Challenge Race events on their schedule.
$25 Risk-Free Horse Racing Bet!
If you are looking for Keeneland picks, then check out our Keeneland page. We're also going to Laurel Park in Maryland on Friday afternoon. Laurel Park has nine races worth $288,500 on the agenda, with four dirt races and five turf events. Head below for our free Laurel Park picks for October 8, 2021.
Race 3
(1) Super Garner
+160 (8/5)
(2) Amen Corner
+350 (7/2)
(3) Grumpelstiltskin
+1000 (10/1)
(4) Mystic Times
+600 (6/1)
(5) Power Back
+2000 (20/1)
(6) Kingston Pike
+180 (9/5)
Post Time: 1:39 p.m. EST
Distance:5 ½ Furlongs
Purse:$25,000
In our first selection at Laurel Park we're taking a hard look at Race 3. This 5 ½ furlong event likely involves Kingston Pike and Super Garner in the stretch run.
Kingston Pike is 7 for 51 in his career, and has looked good to finish 1st, 2nd, 2nd in his previous three outings.
He was a ¾ length winner over Championship Alley for a $17,000 purse on September 9, and then placed 2nd in back-to-back outings going into today.
Kingston Pike placed behind New Frontier by ¾ lengths for a $24,720 purse, and then responded to place behind The Walk by 1 ¾ lengths in a $50,160 assignment.
Back down in class, Kingston Pike must be taken seriously in this one. Super Garner will be his top foe in this one.
Super Garner just continues on winning and is on fire going into Friday. He hasn't lost a race in 2021, with a perfect record of 9 for 9.
In his most recent win, Super Garner defeated What's On Tap by 3 ¼ lengths in a $20,874 event. This was after he beat First Homestead for a $19,400 purse. He's obviously hard to ignore in Race 3 and is getting closer to going a full year without a loss.
Race 4
(1) Harcore Folklore
+600 (6/1)
(2) Candy Carlos
+140 (7/5)
(3) Lectric Choke
+350 (7/2)
(4) Greek Prince
+600 (6/1)
(5) Purimeter
+1500 (15/1)
(6) Royal Coup
+600 (6/1)
Post Time: 2:07 p.m. EST
Distance:1 1/16 Miles
Purse:$17,000
Race 4 runs for 1 1/16 miles on the dirt for a $17,000 purse. Lectric Choke and Candy Carlos are going to be tough to beat in this race.
Lectric Choke is 4 for 25 in his career, and in the best form of his career as of late. He finished 2nd, 1st, 2nd in his last three attempts after running 5th, 5th, 6th.
In his win on August 1, Lectric Choke beat Threethehardway by a head for a $19,550 purse. That was a good effort from Lectric Choke who was unable to follow up, but still ran a good race on September 18.
In his last race, Lectric Choke placed 2nd behind Candy Carlos by a half length for a $16,000 prize. Candy Carlos was too good for Lectric Choke on that day, and it should be another competitive race Friday between these two.
Candy Carlos is 13 for 58 and looking for a hat-trick in this event. He defeated Welling by a head for a $23,000 purse on July 31, and then followed up with a half length win over Lectric Choke. He should get there again for his third straight victory.
Race 7
(1) Billingsgate
+500 (5/1)
(2) Souper Emperor
+400 (4/1)
(3) He's Orientate
+1200 (12/1)
(4) Southside Swig
+180 (9/5)
(5) Wicked Prankster
+500 (5/1)
(6) Clear Humor
+300 (3/1)
Post Time: 3:44 p.m. EST
Distance:6 Furlongs
Purse:$32,000
Race 7 covers 6 furlongs for a $32,000 purse on the dirt. Southside Swig and Clear Humor should be the ones to watch in this assignment.
Southside Swig has one win in 11 attempts in his career. That win was a while back on November 23 at Remington Park.
Since then, Southside Swig has gone winless in eight straight races. He finished 8th, 6th, 2nd in his previous three, so showed some improvement in form on September 23.
Southside Swig placed 2nd behind Charm City Band by 1 ¼ lengths for a $36,320 purse in that assignment after transferring from Churchill Downs to Laurel Park.
Down to $32,000, Southside Swig is a pick worth considering. Joining Southside Swig in the fray is probably Clear Humor.
Clear Humor has finished 7th, 2nd, 1st, 10th in his career. The gelding struck on August 18 at Saratoga with a $50,000 win. Clear Humor cleared Stonecoldwarrior by 4 ½ lengths for a $50,000 prize.
He finished 10th in a $55,000 purse for a disappointing showing on September 18, but drops considerably in class to $32,000 on Friday. The $235,000 Clear Humor should bounce back to shape in this winnable assignment at Laurel Park.