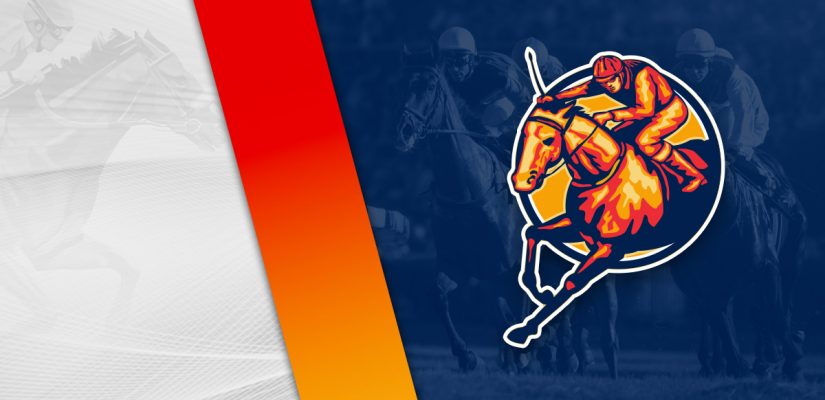 Much of the country has been going through severe weather over the last 24 hours, so you might find some cancellations on Saturday.
On the west coast the weather is clear in California. Los Alamitos Race Course should go off without incident.
Los Alamitos has the biggest race of the day with the running of the $300,000 Los Alamitos Futurity (Gr. 2). This is the only stakes race at Los Alamitos on Saturday, but it's the biggest event in the US.
We are heading to Los Alamitos Race Course for three picks on Saturday. Check out our Aqueduct Racetrack page for selections earlier in the afternoon.
Los Alamitos has a total of ten races worth $658,000. Head below for our free Los Alamitos Race Course picks on December 11, 2021.
Race 1
(2) She's So Pretty
+160 (8/5)
(3) Flatterwithjewels
SCRATCH
(4) Goddess Aphrodite
+2000 (20/1)
(5) Bossy Soul
+350 (7/2)
(6) Cool Shaft
+300 (3/1)
Post Time: 12:00 p.m. PST
Distance:1 Mile
Purse: $29,000
The first event at Los Alamitos covers a mile on the dirt. We're going to try to find a winner right off the bat in this one.
Convince and She's So Pretty should have a strong presence in the stretch. Convince is 5 for 36 in her career, and finished 3rd, 2nd, 3rd in her previous three outings.
She's been in good form and has to be considered. Two races back, Convince placed 2nd behind Hot on the Trail by a nose for a $24,000 purse.
Convince came back on December 3 to show 3rd in a $13,000 assignment. That was disappointing at Golden Gate Fields. She is capable of more than that, though.
She's So Pretty should be tough to top if she wants to run here. In her last outing, She's So Pretty beat Proof of Jazz by 1 length in a $13,000 race.
This was after showing 3rd on November 12 for a $17,000 prize. Expect her to have a good chance of going back-to-back versus this competition.
Race 6
(1) Law Abidin Citizen
+160 (8/5)
(2) Ultimate Bango
+400 (4/1)
(3) The Rule of King's
+1200 (12/1)
(5) Strongconstitution
+250 (5/2)
Post Time: 2:28 p.m. PST
Distance:6 Furlongs
Purse:$55,000
Race 6 is a 6-furlong race trek for a $55,000 purse. Strongconstitution and Law Abidin Citizen are on my shortlist to win this one.
Strongconstitution is 2 for 12 with graded experience on his resume. He's finished 6th, 7th, 7th, 3rd in his previous four outings and needs something easier.
After showing 3rd on April 25 at Golden Gate, Strongconstitution went on a much needed layoff. This was after going 7th in the $200,000 San Carlos Stakes (Gr. 2) in March, so that drop didn't help.
Law Abidin Citizen is 8 for 32 in his career, and has finished 4th, 1st, 4th, 9th in his last four attempts. He beat Top Harbor by a neck for a $75,000 purse on July 3 in the Oak Tree Sprint Stakes, and then faltered in California at Del Mar and Santa Anita.
However, these were tough outings in the $300,000 Bing Crosby (Gr. 3) in July for 4th, and then most recently 9th in the $200,000 Eddie D. Stakes (Gr. 2). Down to $55,000, Law Abidin Citizen should appreciate this grade.
Race 7
(1) Essential Wager
+120 (6/5)
(2) Asphalt Andy
+3000 (30/1)
(4) Missing Maurice
+3000 (30/1)
(5) Midnight Fury
+1500 (15/1)
(9) Blessed Brother
+1200 (12/1)
Post Time: 3:28 p.m. PST
Distance:6 Furlongs
Purse:$52,000
Race 7 is a $52,000 event covering 6 furlongs. Look at Teton Valley and Essential Wager for strong consideration.
Teton Valley is 3 for 16 and has finished 4th, 1st, 4th in his last three attempts. The colt put together a good run on October 29 at Santa Anita to beat Herd Immunity by 5 lengths in a $33,000 race.
Teton Valley was unable to build on that race, and settled for 4th in his last assignment on November 27 at Del Mar. He finished 4th for a $40,000 purse and will look for better today.
Essential Wager has finished 2nd, 1st in two races in his career. After the colt placed 2nd behind Affable by 3 ½ lengths in a $60,000 outing, he responded with a half-length win in a $70,000 race on November 12 at Del Mar.
The $300,000 colt should find this one to his liking. This should have an easy trip if he's interested in running out of the gate.