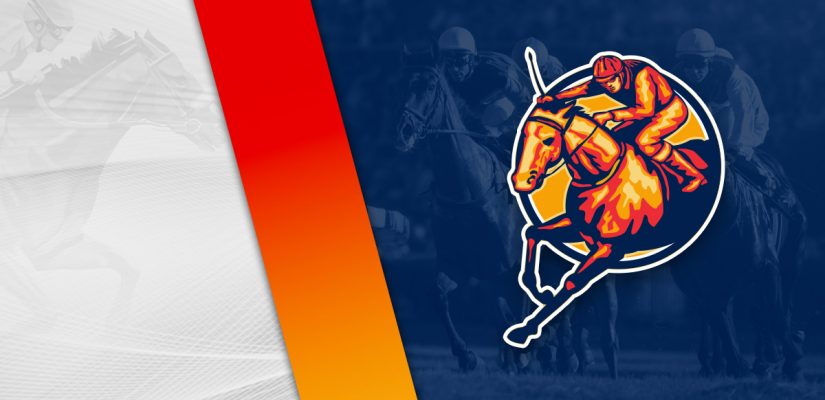 The race track looks good on Tuesday across the country. This is a decent card with several racecourses with action this afternoon and evening. Saturday is where you really want to be looking, though. There are some big events this weekend.
Saratoga has two million dollar races with the running of the Saratoga Derby Invitational (Gr. 1) and Whitney Stakes (Gr. 1). The Whitney Stakes is a Breeders' Cup qualifying event. As is the $400,000 Clement L. Hirsch Stakes (Gr. 1) at Del Mar.
For Tuesday, we're playing Presque Isle Downs and Louisiana Downs. Louisiana Downs has seven races worth $88,000 on this card. Head below for our best Louisiana Downs picks on August 2, 2022.
Race 1
(1) Inca Warrior
+400 (4/1)
(2) Space Mountain
+140 (7/5)
(3) Super Wise
+500 (5/1)
(4) Valentine Street
+350 (7/2)
(6) Lil Big Man
+1200 (12/1)
The opener at Louisiana Downs is a $10,000 event covering 1 1/16 miles on the turf. Valentine Street and Space Mountain should be likely contenders on these terms.
Valentine Street is 9 for 48 and finished 7th, 6th, 7th, 1st in his previous four attempts. In his most recent performance, Valentine Street finished 7th in a $22,000 event on July 2.
That didn't go well, nor did a June 9 event in the same grade. He settled for 6th in that race. It's clear Valentine Street needs a class drop. Expect better down in class to $10,000.
Space Mountain is 9 for 53 and finished 2nd, 4th, 1st in his latest three events. Three races ago, Space Mountain defeated Lovethatcause by 1 ¼ lengths in a $10,500 assignment.
A couple of starts later, Space Mountain placed 2nd behind December Seven by a half-length for $10,000. Despite the loss, he had an impressive speed reading at 95. He did everything right and just missed out.
We will have to give Space Mountain the benefit of the doubt and if he runs another race like that it should be a winning trip.
Race 4
(1) Dixieland Music (1A) Wedington
+350 (7/2)
(2) Orbital Starr
+1000 (10/1)
(6) Far Beyond
+180 (9/5)
Race 4 covers 6 ½ furlongs on the dirt for a $10,000 prize. Tenor and Far Beyond should battle from the outside for a win.
Tenor is 1 for 14 and he finished 2nd, 10th, 3rd, 2nd, 3rd in his previous five attempts. The gelding is coming off a strong performance on July 21 at Lone Star.
He didn't get the win, but was close to placing 2nd behind G Victory by 4 ¾ lengths for a $13,500 prize. Not bad in a tougher class.
Far Beyond has one win in his career as well. He's 1 for 10 with a $35,000 in January at Delta Downs. That was impressive.
Since then, he's run well but still held out at the wire. Far Beyond most recently finished 4th for an $11,500 prize. That could have gone better, but this looks well within his race against a beatable field.
Race 5
(1) Majestic Sign
+200 (2/1)
(2) Adios Carlos
+300 (3/1)
(3) Extirpator
+600 (6/1)
(4) Texas Titan
+1500 (15/1)
(6) Stans Hookin Bull
+400 (4/1)
(7) Haleys Sailor
+400 (4/1)
Race 5 is a $23,000 event covering a mile. Expect Majestic Sign and Adios Carlos to battle on the inside for the top prize in this one.
Adios Carlos is 3 for 13 and has been coming on nicely as of late. He's 2nd, 2nd, 5th, 2nd in four races going into Tuesday.
In his latest start, he placed 2nd behind X Clown by a head for $26,000 on July 12. That wasn't a bad attempt. It was pretty good, just missed out in a race he recorded his best speed figure.
Majestic Sign is 10 for 43 and a consistent runner as of late. He's finished in the top-3 in four straight attempts, including a $17,000 won by 1 length on May 12.
Majestic Sign has shown 3rd in back-to-back assignments since then. In his last start, he showed 3rd for $15,000 on July 16. I want to see more out of Majestic Sign. Adios Carlos is probably the better value play.