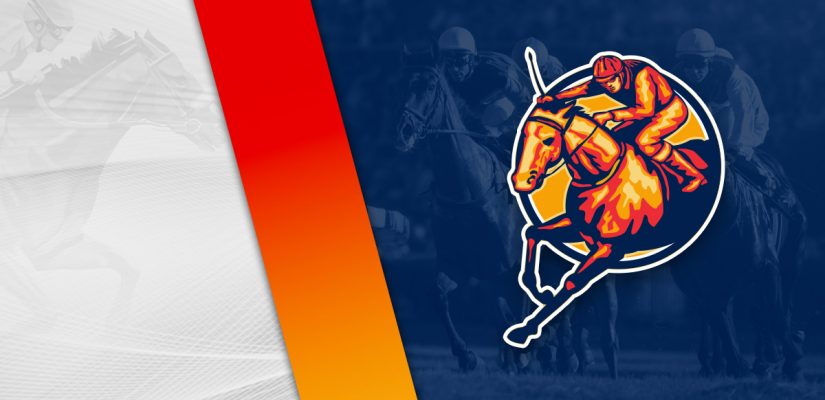 Back on the racetrack Tuesday evening and we're looking for winning horses. The big event to look forward to this upcoming weekend is at Saratoga and Del Mar. Del Mar has the running of the $400,000 Bing Crosby Stakes (Gr. 1) while Saratoga has the $600,000 Jim Dandy Stakes (Gr. 2).
The Bing Crosby is a Breeders' Cup Challenge Series race, so that's going to be a good one to follow. It's a big day at Saratoga on August 4, with the $1,000,000 Saratoga Derby (Gr. 1) and $500,000 Longines Test Stakes (Gr. 1).
For our first plays on Tuesday, we're at Louisiana Downs. Louisiana Downs has $99,500 in prize money available to be won across seven races. Head below for our best Louisiana Downs picks for July 26, 2022.
Race 1
(3) One Tought Charlie
+800 (8/1)
(4) Generator
+1200 (12/1)
(5) Young Tuscan
+800 (8/1)
(6) Five K Kitten
+1500 (15/1)
We'll open the day at Louisiana Downs with the opener. Race 1 is a 6-furlong event for a $10,500 purse. This should be a good one between Hog Wild and Abdan at the wire.
Hog Wild is 2 for 16 and finished 1st, 3rd, 3rd in his previous three outings. In his latest start, Hog Wild beat Rodessa Flash by 2 ¼ lengths for a $10,000 purse on June 19.
Prior to that trip, Hog Wild showed 3rd on May 17 in an $11,000 event. A $10,500 race shouldn't put Hog Wild that far behind.
Abdan is 2 for 15 and has been in consistent shape since February. He's 3rd, 3rd, 3rd, 1st, 6th, 1st in his previous six races.
Abdan won a $29,000 showing at Oaklawn Park on March 24. That was impressive by 2 ¼ lengths. In his latest start, he showed 3rd on June 26 for a $10,000 purse.
That was a miss, but Abdan should be a leading contender in this field.
Race 4
(1) Sugar Pie Street (1A) Neverland Band
+200 (2/1)
(2) Sweet Jackieleigh
+600 (6/1)
(3) E R's Mireya
+400 (4/1)
(4) Don't Blind Twice
+800 (8/1)
(5) Lucky Deal
+1500 (15/1)
(6) Ashley's Girl
+140 (7/5)
Race 4 looks like a race between Ashley's Girl and Sugar Pie Street. Sugar Pie Street is winless in nine starts, finishing 6th, 4th, 4th in her previous three starts.
She most recently finished 6th on May 5 for a $22,000 purse. More was expected after finishing 4th on March 29 for $40,000. A further class drop should assist Sugar Pie Street much more today.
Ashley's Girl is 3rd, 3rd, 4th in three career starts. She is coming off a solid performance to show 3rd in a $12,000 event on June 11. That's not the worst.
The No. 6 runner was coming off running 3rd on May 21 in a $12,500 event. I'd like to go with Sugar Pie Street, but she hasn't shown anything yet. Ashley's Girl has been the more consistent horse.
Race 5
(1) Cabro Toro
+800 (8/1)
(3) Lower Cretaceous
+1500 (15/1)
(4) Sassi Aspen
+2000 (20/1)
(7) Hudson's Turn
+150 (3/2)
Race 5 covers 7 ½ furlongs for a $23,000 purse. Hudson's Turn and Mo Credo should be involved in the final stretch run.
Hudson's Turn is winless in five races, finishing 4th, 2nd, 2nd, 5th, 3rd. In his latest start, Hudon's Turn finished 4th in a $23,000 assignment on July 2.
More was expected from Hudson's Turn after placing 2nd in back-to-back starts, most recently on June 7 for a $23,000 prize by ¾ lengths.
Mo Credo is winless in 13 career starts. He most recently finished 2nd in back-to-back outings on June 23 and July 13 at Evangeline.
In his most recent, Mo Credo placed 2nd behind Flashback Wind by a head for $24,000. That was a great look from Mo Credo. Another speedy race like that should put Mo Credo clear in a small upset over Hudson's Turn.