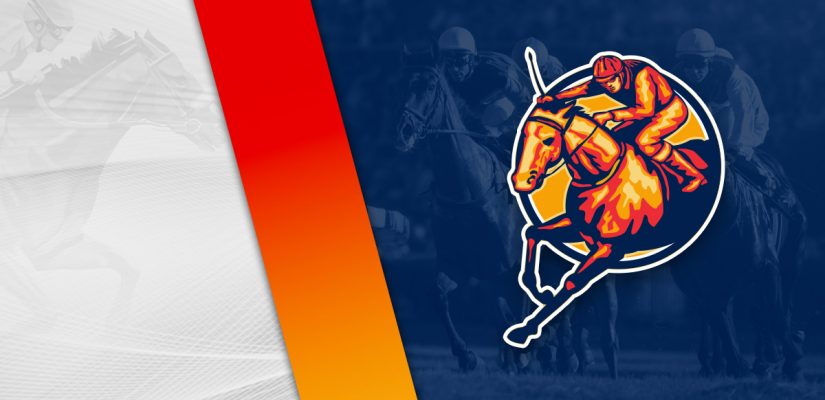 The Fourth of July Weekend is approaching, which means that there are some notable stakes races on the agenda. The place to be is at Churchill Downs for the $750,000 Stephen Foster Stakes (Gr. 2). This is a Breeders' Cup Challenge event.
There are also two other Grade 2 events at Churchill Downs, with the running of the $350,000 Fleur de Lis (Gr. 2) and $350,000 Wise Dan Stakes (Gr. 2).
Money Mangement Critical To Success
Just a friendly reminder if you are willing to play the ponies on a regular basis, then money management is the key to success. It's without a doubt the worst sport to go outside the boundaries of your bankroll.
We're playing Finger Lakes this afternoon and Louisana Downs later in the day. It has been a minute since I've played Louisana Downs. Louisana Downs has seven races worth $115,500 on the card.
Race 1
(1) Bajan Cash
+450 (9/2)
(2) The Gray Blur
+500 (5/1)
(4) Creative Letters
+1200 (12/1)
(6) Tale of a Storm
+300 (3/1)
The day begins shortly after 5:00 p.m. EST at Louisana Downs. Look at Tale of a Storm and D Two as big players in the opener.
Tale of a Storm is 8 for 30 and is looking for better after finishing 4th, 2nd, 1st in his previous three outings. He won a $16,000 event on April 16 by a length.
That was a nice look from Tale of a Storm, though he could have done better in his most recent showing on May 30. He finished 4th in this class behind D Two.
D Two finished 2nd in that race, with a ¾ length and a head advantage. The gelding is 8 for 27, so a similar strike rate to Tale of a Storm.
He's 2nd, 1st, 3rd in his previous three, and a win in six of his last eight outings. Before placing 2nd against Tale of a Storm, D Two won a $12,500 event by 4 ¼ lengths on May 10.
This looks like a good spot for him to step up with a win.
Race 3
(1) Cryptozonic
+400 (4/1)
(2) Mister Don
+800 (8/1)
(3) Coach Kenny
+160 (8/5)
(5) Adrenaline
+1000 (10/1)
(7) Perfect Perigee
+1200 (12/1)
Our next pick at Louisana Downs is a $24,000 event covering 6 furlongs. Race 3 should be a good one between Cryptozonic and Coach Kenny.
Cryptozonic is 5 for 23 and finished 2nd, 4th, 3rd in his previous three attempts. He most recently placed 2nd behind Pickens by 1 length in a $24,000 event.
Cryptozonic was coming off finishing 4th on May 10 in another $24,000 assignment. Look for him to get involved if he runs how he did in his latest start.
Coach Kenny is 3 for 12 and is in good form recently. He's 2nd, 1st, 1st in his last three trips. Coach Kenny made it back-to-back wins on January 23 and February 24 at Fair Grounds.
Those were both quality trips from Coach Kenny in an $18,000 and $22,000 event. He struck on February 24 in a $22,000 event with a good 2 ¼ length win in his latest victory.
In his most recent assignment, Coach Kenny placed 2nd behind Soul Song by a neck. Coach Kenny was a willing runner in that outing. A similar effort should be sufficient.
Race 6
(1) Gotteminabind
+2000 (20/1)
(2) Cute Dinero Queen
+600 (6/1)
(3) Myfriendsawinner
+600 (6/1)
(4) Eagleoverthemoon
+1500 (15/1)
(5) Isn't It Time
+500 (5/1)
(6) A Stone Runner
+1500 (15/1)
(8) Miss Target
+2000 (20/1)
(9) Livvy Lou
+1500 (15/1)
(10) Daddy Hey Daddy
+1000 (10/1)
(11) Mo Bling
+1000 (10/1)
(12) I'd Be Rich
+1200 (12/1)
Our final selection at Louisana Downs is a $23,000 event covering 6 furlongs. Malformed has to be a serious contender versus this field after a strong debut.
She made his debut on June 5 and showed up well for a $23,000 purse. Malformed placed 2nd behind Ours and Theirs by a neck in a $23,000 race.
She just missed out following a gamely performance. Hall of Famer and former jockey of upset Derby winner Mine That Bird is Calvin Borel. Borel ran a nice race aboard Malformed in their first dance together.
Her workouts have been in good order, with times of 48.80 and 49.40 seconds at 4 furlongs. If she backs up her first start with a similar performance, Malformed is likely too good for this field.