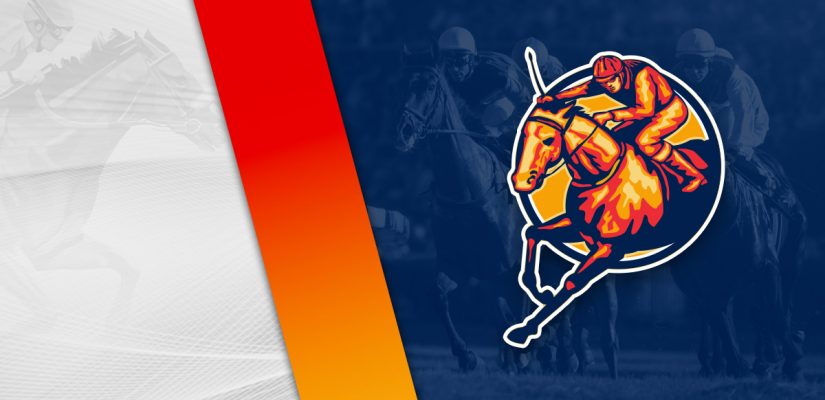 Onward to Monday where there is limited horse racing at the BetOnline racebook. There are three racecourses for wagering with Turf Paradise, Parx, and Louisiana Downs on the card.
We leave the weekend with a 50-point Road to the Kentucky winner at Tampa Bay Downs. Classic Causeway took down the $400,000 Tampa Bay Derby for 50 points and a likely trip to Churchill Downs.
There hasn't been a 100-50-20-10 race thus far, but that'll change on March 26 in Louisana at Fair Grounds. The running of the $1,000,000 Louisiana Derby (Gr. 1) will take place with a lot on the line.
We're at Parx and Louisana Downs on Monday. Louisiana Downs is quarter horse racing with $49,300 in prize money. Head below for our best Louisana Downs picks on March 14, 2022.
Race 2
(1) Jw Losin Control
+1000 (10/1)
(3) Shez Wild as Jess
+1000 (10/1)
(4) Jessawarrior
+600 (6/1)
(5) Hesa Crazy Storm
+800 (8/1)
(6) Agoutis Snowplow
+300 (3/1)
Post Time: 1:24 p.m. CST
Distance: 870 Yards
Purse:$7,300
The second race is a long one for a quarter horse race, as seven horses will travel 870 yards for a $7,300 purse. Agoutis Snowplow and Arzon should run well on these terms at 870 yards.
Agoutis Snowplow is 10 for 64 in his career and has recent success. The gelding is 5th, 3rd, 1st in his previous three attempts.
In his most recent race, Agoutis Snowplow looked good to beat Tm Dees Shine by 2 ½ lengths with a time of 47.199 seconds on February 23 for $4,300.
Two weeks prior, he showed 3rd on February 8 in the same class, clocked at 48.029 seconds. Expect a solid run, with pressure from Arzon.
Arzon is 5 for 10 and on a heater recently. He's on a hat-trick and looking for more. In his most recent start, Arzon defeated Patriot Mountain by 1 ¼ lengths for $8,500.
That was a fast run, with Arzon timed at 46.268 seconds for a 1 ¼ length win. Before that win, Arzon cleared for a 1 ½ length win at 47.412 seconds.
If Arzon is interested, this looks like a big chance for him.
Race 3
(1) Carters Chicawa
+1200 (12/1)
(2) Tt Cowboy Boot
+800 (8/1)
(3) Cold Call Wagon
+120 (6/5)
(4) Ms Piloto Flying
+200 (2/1)
(5) Blue Timber
+250 (5/2)
Post Time: 1:48 p.m. CST
Distance: 300 Yards
Purse:$8,300
Five horses are expected to take on this 300-yard challenge at Louisiana Downs. Look for Ms Piloto Flying and Cold Call Wagon to have a serious opportunity at a winning run.
Ms Piloto Flying is 2 for 12 and has shown to be capable. She is 2nd, 4th, 1st, 5th in her previous four entries.
In an $8,300 race on December 16, Ms Piloto Flying beat Tm I See a Patriot by a head with a time of 15.827 seconds. That was impressive, but failed to step up in his next start two months later.
Ms Piloto Flying finished 5th on February 14 for $11,000. Too tough so it's back down in class with a chance at this level.
Cold Call Wagon is 2 for 11 and 3rd, 1st, 2nd in her previous three outings. The filly is running well and competing hard.
She recorded a win just two outings back in an $8,300 race with a time of 15.733 seconds. Cold Call Wagon placed 2nd behind Fixin Too by a neck for a $12,300 prize at 12.164 seconds on February 21.
I'm siding with Cold Call Wagon to strike with a win over Ms Piloto Flying on Monday afternoon.
Race 4
(1) Jjj Valentino
+200 (2/1)
(2) Tf Ripped Up Guy
+600 (6/1)
(3) Jrs Majestic Time
+2000 (20/1)
(4) Jessbullevabull
+1000 (10/1)
(5) Ruse Freight Blue
+1000 (10/1)
(6) Sheza Twenty Twenty
+450 (9/2)
(7) Ms Turqouise
+600 (6/1)
Post Time: 2:12 p.m. CST
Distance:300 Yards
Purse:$10,300
The fourth race is a $10,300 event covering 300 yards on the dirt. Expect a competitive run from Santa Fe and Jjj Valentino in this one.
Santa Fe and Jjjj Valentino are both making their debuts on Monday. There is only one horse with experience, Ruse Freight Blue who struggled to finish 9th as a first-time runner.
Santa Fe has been in good shape in workouts. In his first on February 3, Santa Fe was timed at 12.74 seconds. He followed up on February 24 for a time of 11.97 seconds.
Jjj Valentino has been blazing quick in workouts going into Monday. His effort has been encouraging, with times of 11.52 and 11.80 seconds.
He's expected to have a productive career and has already gotten out well with promising workouts. No surprises if this is a debut win for Jjj Valentino at Louisiana Downs.