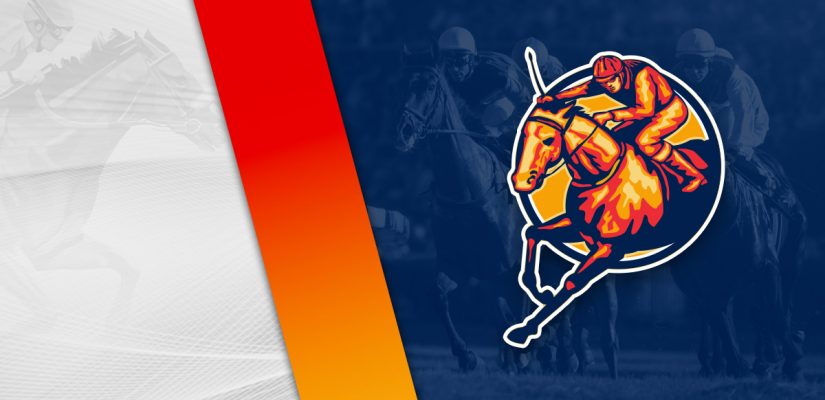 The $1,000,000 Louisiana Derby (Gr. 2) is in the books after an exciting day of racing at Fair Grounds Race Course. Epicenter pulled away in the Derby for a new track record at that distance.
He rates as a threat for the Kentucky Derby and might be on a few shortlists come May. With 100 points in his portfolio, Epicenter doesn't need to do anything else to get an invite, though could appear in a tune-up race.
BetOnline has five racecourses for wagering on Monday. It's good to see Mahoning Valley featured at the BetOnline racebook now. They must not have had the Mahoney Valley feed for the longest time, but the morning-line odds are up for Monday.
Our first look is in Ohio on Monday. Mahoning Valley has eight races worth $182,600 this afternoon. Head below for our best Mahoning Valley picks on March 28, 2022.
Race 3
(1) Dana's Conquest
+300 (3/1)
(2) Fracing Nasty
+200 (2/1)
(3) Surprised Gem
+1000 (10/1)
(4) Poolside Cocktails
+1500 (15/1)
(5) Ima Sure Bet
+2000 (20/1)
(7) Hail to Helen
+250 (5/2)
(8) Little Empire
+1500 (15/1)
Post Time: 1:40 p.m. EST
Distance: 6 Furlongs
Purse:$24,300
The third race at Mahoning Valley is a $24,300 event covering 6 furlongs on the dirt. Fracing Nasty and Hail to Helen should have a big presence in the stretch run.
Fracing Nasty made her debut on February 18 and looked good in a $29,000 event. The filly placed 2nd behind Krispy Rice by 1 ¼ lengths. That was a durable performance on her debut run.
She should be involved in the stretch on these terms Monday. Hail to Helen is the most likely to bother Fracing Nasty this afternoon.
Hail to Helen is winless in seven attempts, finishing 5th, 5th, 5th, 7th in four races. In her most recent attempt, Hail to Helen finished 7th in a $29,000 event.
She is capable of better and will need it with Fracing Nasty in the mix on Monday. The No. 2 looks too tough.
Race 5
(1) Double Edged
+600 (6/1)
(2) Runlikejackieo
+300 (3/1)
(3) Gali's Dancer
+500 (5/1)
(4) Reys Pina Colada
+800 (8/1)
(5) Daddys Little Flag
+250 (5/2)
(6) Wwinspired
+1500 (15/1)
(7) Jailbird Wedding
+1500 (15/1)
(8) Perfecttheview
+1200 (12/1)
(9) De Bolt Light
+1000 (10/1)
(10) Consecutive Run
+1500 (15/1)
Post Time: 2:36 p.m. EST
Distance:6 Furlongs
Purse:$33,700
Race 5 is a $33,700 event covering 6 furlongs on the dirt. Runlikejackieo and Daddys Little Flag should be competitive in the final furlong.
Runlikejackieo is a one-time winner through four events going into Monday. She is 2nd, 4th, 1st, 3rd through the first four races of her career.
Two races back, Runlikejackieo struck with a $29,600 win by a nose on October 30. That was a good one from Runlikejackieo after finishing 4th in the Emerald Necklace Stakes.
In her next and most recent try, she showed 3rd for a $75,000 purse with continued improvement. Daddys Little Flag will be tough to run with as well.
Daddys Little Flag is 2nd, 1st, 2nd in three races in her career. She had a $31,800 win on January 14. That was a nice attempt.
In her next showing, Daddys Little Flag placed 2nd behind Larsa by 2 ½ lengths for a $33,700 prize on February 18. At 6 furlongs, she should be tough to beat at Mahoning Valley.
Race 6
(1) Shell Fire
+500 (5/1)
(2) Ruling Empire
+800 (8/1)
(4) Kosciuszko
+600 (6/1)
(5) Lazarus Project
+350 (7/2)
(6) Fox on the Run
+250 (5/2)
Post Time: 3:04 p.m. EST
Distance: 6 Furlongs
Purse:$20,400
Race 6 should go on well between Fox on the Run and Khalfani in the stretch. Fox On the Run is 6 for 15 and looking for more after three straight wins.
Coming off a hat-trick, Fox On the Run can win again in this $20,400 event over 6 furlongs on the dirt. In his latest outing, he beat Unyielding by a head for $17,600.
This came after a half-length $11,200 win. With finishes of 2nd, 2nd, 2nd, 1st, 1st, 1st in her previous six attempts, it's hard to discard her abilities in Race 6.
Khalfani is 6 for 28 and looking at a hat-trick of his own on Monday. He is coming off back-to-back wins, with a $16,100 2 length win and then most recently a 1 ¾ length win in the same grade.
This looks like a good spot for Khalfani on the dirt Monday afternoon.