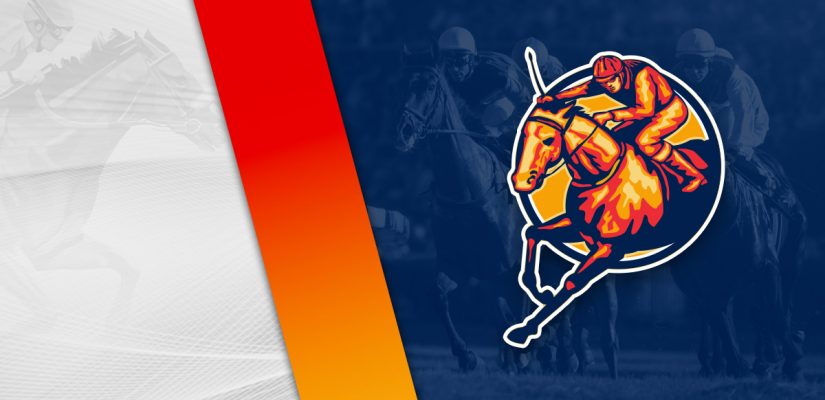 We're back on the dirt and turf on Friday afternoon and into the evening hours. Saratoga is back for the summer, which has been the most exciting news this week. We cashed nicely at Saratoga with a winning card on Thursday.
The two tracks that were playing on Friday aren't that far away. Monmouth is in New Jersey and
Saratoga
is in Saratoga Springs, New York. East coast bettors will likely be looking at both racecourses.
Monmouth Park has eight tracks worth $290,000 this afternoon. Four are on the dirt and four on the turf. Head below for our best Monmouth Park picks on July 15, 2022.
Race 2
(1) Successful Legacy
+300 (3/1)
(2) Melancholy Blues
+800 (8/1)
(3) Princess Betty
+180 (9/5)
(4) Seeds of Time
+450 (9/2)
The second at Monmouth Park is a mile event on the dirt. Look at Seeds of Time and Princess Betty as serious contenders to cash a winning ticket.
Seeds of Time is 8 for 33 and ready for a better result after finishing 5th in five straight events. Before that stretch, Seeds of Time won a $34,000 event by 3 ½ lengths last April.
In her most recent attempt, Seeds of Time finished 5th on July 8 for a $27,625 purse. A class drop to $23,000 should help nicely.
Princess Betty is 4 for 16 and sure to be a factor in Race 2. She has finished 2nd, 3rd, 5th in her previous three assignments.
In her latest outing, Princess Betty placed 2nd behind Road Test by a half-length for a $22,000 purse. That wasn't too bad after showing 3rd on April 28 for a $19,000 prize.
She is running for a new barn on Friday and her results in workouts have been promising. Expect Princess Betty to have a top chance.
Race 4
(1) Gone Astray Kiss
+2000 (20/1)
(2) Shield of Faith
+1000 (10/1)
(3) Kaz Sweet Heist
+600 (6/1)
(4) Country Miles
+400 (4/1)
(5) On the Come Up
+500 (5/1)
(6) Counterfeitcurency
+300 (3/1)
(7) One Time Willard
+150 (3/2)
Counterfeitcurency and One Time Willard are likely to run quality races in this 6-furlong assignment for a $75,000 purse. One Time Willard likely has the edge on these terms.
Counterfeitcurency has one win in 12 attempts back on October 17, 2020 in the second race of his career. Since then, he's winless in ten straight starts.
He is coming off a solid attempt on June 19, though. Counterfeitcurency placed 2nd behind Brother Chub by a half-length for $75,000. Another race like that and he's going to be close.
One Time Willard is 4th, 3rd, 1st, 3rd in four assignments. He has a win on $72,596 by 7 ½ lengths in a blowout. This was too easy, so One Time Willard went stakes racing.
In his latest start, he finished 4th in the $150,000 New York Stallion Stakes on June 19. Dropping to $75,000 should help nicely.
Race 6
(1) Bahamian Moon
+300 (3/1)
(2) She Dazzle
+300 (3/1)
(3) Rattrapante
+250 (5/2)
(4) Wedontbelieveher
+400 (4/1)
(5) Spanikopita
+1200 (12/1)
(6) Foolish Heart
+450 (9/2)
Race 6 is a $35,000 event covering 5 ½ furlongs on the dirt. The edge appears to be with Rattrapante and Bahamian Moon in this one.
Rattrapante is 2 for 10 and going for a hat trick on Friday. Just one more win for three in a row. In her latest effort, the mare beat Flirtatious Smile by 2 ½ lengths for $29,000.
She defeated Briar Thicket by 5 lengths a race earlier for $25,000. This should be tougher, though, and Bohemian Moon has appeared stronger in workouts.
Bahamian Moon has 6 wins in 21 career starts. One of her best was her latest start on June 12. She beat She Dazzle by 2 ¾ lengths for a $37,000 prize.
In her last three, she's gone 1st, 4th, 1st. Bahamian Moon also notched a $24,000 win on April 30 by 2 ¾ lengths. Look for Bahamian Moon to have a good chance of pulling off a small upset in Race 6.