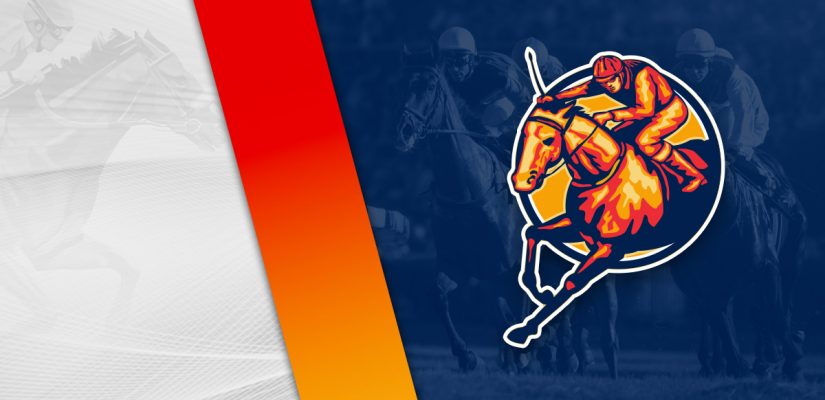 There are big events on the racetrack Saturday afternoon and into the evening hours. The biggest action is at Saratoga Race Course with the running of the $500,000 Diana Stakes (Gr. 1).
There are stakes racing throughout the US and Canada on Saturday afternoon. We're playing
Saratoga
and Monmouth Park. Monmouth has a $100,000 stakes race on the schedule.
Monmouth Park has $449,875 worth of action on Saturday afternoon. The $100,000 Blue Sparkler Stakes is the feature in New Jersey on this card. Head below for our best Monmouth Park picks on July 16, 2022.
Race 1
(1) Epic Queen
+1000 (10/1)
(2) Prudent Song
+180 (9/5)
(5) Meave the Brave
+600 (6/1)
(6) Playalinda
+500 (5/1)
(7) Hazardous Humor
+600 (6/1)
(8) Always Aware
+400 (4/1)
The first at Monmouth Park is a $55,000 event on the dirt covering 6 furlongs. Hazardous Humor and Prudent Song should have a presence in the final furlong.
Hazardous Humor should have good kick from the outside. She's 3rd, 8th, 4th in three attempts. In her most recent race, Hazardous Humor showed 3rd for a $26,250 purse.
That was the best finish of her career. Her speed reading was much better, and if she can build on that improvement, a win should be within range.
Prudent Song is winless in seven attempts and finished 2nd, 3rd in her previous two attempts. In her latest trip, Prudent Song put forth a good effort to place 2nd behind Mispelled Moon by 1 ½ lengths for $55,000.
She showed 3rd on May 29 in the same class. This race isn't as tough as her last two events, so I could see her contending for a win.
Race 3
(1) Lady Lancer
+1200 (12/1)
(2) Dance Step
+800 (8/1)
(3) Girl Trouble
+120 (6/5)
(4) Exclusive Rose
+800 (8/1)
(5) Bank Buster
+600 (6/1)
(6) Belmar Summer
+300 (3/1)
Race 3 is a $45,000 event covering 5 furlongs on the dirt. Belmar Summer and Girl Trouble should get involved.
Belmar Summer is making her debut and is likely to have a chance with Paco Lopez aboard. She is a $30,000 filly expected to run a nice race right out of the gate.
Belmar Summer was clocked at 48.60, 51.40, and 50 seconds at 4 furlongs going into her debut. Expect her to have a big chance in this one.
Girl Trouble is in top form early in her career. She placed 2nd as a rookie on June 4 in a $57,500 event. That was impressive by ¾ lengths.
Her workouts have been in good shape as well, timed at 47.22 and 47.87 seconds. No. 3 will be tough to bypass on Saturday.
Race 6
(1) Awesummer
+1200 (12/1)
(3) Rockysbuckaroo
+450 (9/2)
(4) Nick the Cardshark
+250 (5/2)
(5) Town Classic
+180 (9/5)
The sixth assignment at Monmouth is a 5 ½ furlong trip for a $24,000 purse. Nick the Cardshark and Town Classic are likely to run well.
Nick the Cardshark is 15 for 75 and in good form going into tonight. He's 2nd, 3rd, 1st, 3rd in his last four attempts. Nick the Cardshark won a ¾ length $25,000 event on May 22 and has been close otherwise.
He most recently placed 2nd behind Jump Shot by 2 ¾ lengths in a $29,000 event. You have to believe down to $24,000 will put Nick the Cardshark near the front.
Town Classic could give Paco Lopez another good chance at a win. Town Classic has finished 1st, 3rd, 2nd in his previous three and in good form as well.
In his latest effort, Town Classic beat Hushion by 1 ¼ lengths in a $26,000 event. That was a strong performance after showing 3rd on June 2. He has the talent to win again today.