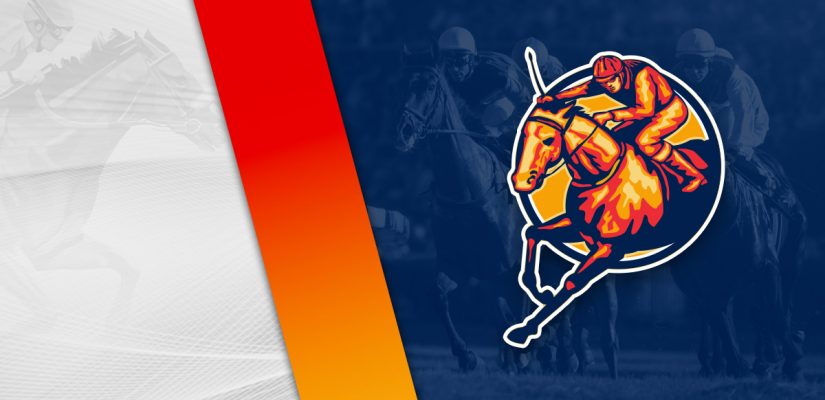 We're only a day away from one of the biggest events of the summer. The $1,000,000 Haskell Stakes (Gr. 1) is a highly anticipated event at Monmouth Park tomorrow. TheSportsGeek is currently handicapping the card and looking for a winning horse.
Monmouth Friday and Saturday
Along with the Haskell tomorrow, we're playing the Monmouth Park card on Friday. Monmouth has eight races on the Friday card.
There is over $3-million on the Haskell card at Monmouth tomorrow. It's much smaller today, with $350,750 in prize money. Head below for our best Monmouth Park picks for the early Daily Double and Pick 3 on July 22, 2022.
Race 1
(1) Word for Word
+600 (6/1)
(2) Running Right by U
+450 (9/2)
(3) Jersey Gregg
+140 (7/5)
(4) Starstruck Notion
+1000 (10/1)
(7) Island Spirit
+800 (8/1)
The opener at Monmouth is a $71,875 event covering 5 ½ furlongs. Circling Long Legs and Jersey Gregg on your shortlist look likely types to get involved in the stretch.
Long Legs made his debut on July 2 and could be open to improvement. He showed 3rd for a $71,875 purse in that one. In the same class, Long Legs should have a big run with a chance of winning.
He's coming off a strong workout on July 12 with a time of 47.80 seconds at 4 furlongs. Expect Long Legs to be one of the contenders.
Jersey Gregg made his debut on July 2 and looked good. He placed 2nd behind Wild Mule by 7 ½ lengths, but ahead of Long Legs by 3 ¼ lengths.
Jersey Gregg is likely open for improvement as well. If he shows a better trip, then expect Jersey Gregg to clear.
Race 2
(2) Jaime Jamel
+1000 (10/1)
(4) He's Incredible
+300 (3/1)
(5) Running Violence
+2000 (20/1)
(6) Daytime Lover
+600 (6/1)
(7) Lucky Lover Boy
+500 (5/1)
The second leg of our multi-bet is a 6-furlong event for a $22,000 purse. Bailey and Marvin are high on my list to win Race 2.
Bailey is 4 for 20 and finished 2nd, 4th, 7th in his previous three assignments. He was in strong form on July 2, placing 2nd behind Mojac Kat by ¾ lengths in a $22,240 event.
That was better than at Gulfstream Park, where Bailey finished 4th in a $19,000 race. If Bailey runs in that form, then Marvin should get his nose ahead.
Marvin is 2 for 19 and finished 2nd, 3rd, 4th in his previous three starts. The gelding is coming off a strong performance on June 26.
He placed 2nd behind Meru by 2 ¼ lengths in a pretty solid trip for a $25,250 prize. That was a solid performance after showing 3rd on May 29 in a $33,500 event.
Marvin is likely the best if he's interested in running today.
Race 3
(1) Bustin Down Doors
+1500 (15/1)
(2) Sea Maiden
+800 (8/1)
(3) Midnight Heiress
-125 (4/5)
(4) Rainbow Rhythm
+450 (9/2)
(5) Starlet On the Run
+500 (5/1)
(6) Fixed Odds
+500 (5/1)
(7) Baby Cakes
+1000 (10/1)
Race 3 is a $71,875 event covering 5 ½ furlongs on the dirt. Look for Rainbow Rhythm, Midnight Heiress, and Sea Maiden to do well, with Sea Maiden likely drawing off in the stretch.
Sea Maiden is making her debut and by all accounts looks ready to go on Friday afternoon. She enters this $71,875 event with the expectation that she can handle something bigger in the future.
Sea Maiden has put in good work in the morning and should control the pace of this one to the wire. She was timed at 49.60 seconds at 4 furlongs on July 10, which is solid enough for this field.
Midnight Heiress is likely too tough for both of them, though. She looked good in her first run on June 24. Midnight Heiress placed 2nd behind Riding Pretty by a half-length, and well ahead of Rainbow Rhythm.
This is Midnight Heiress's event to win if she has a clean trip on Friday afternoon.