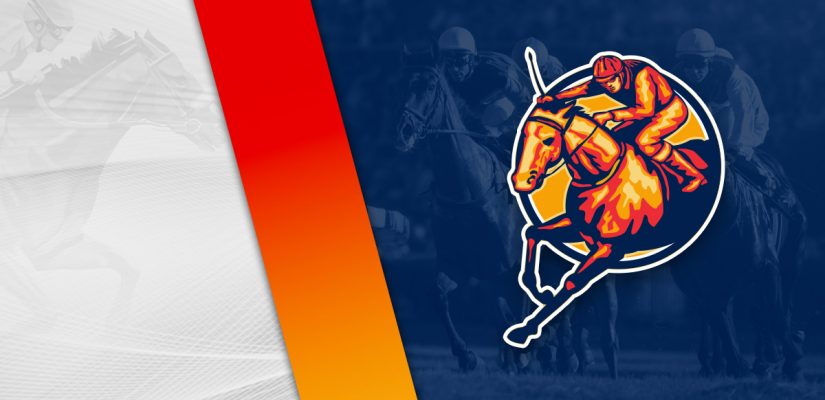 We're playing more horses on Friday afternoon as the weekend cards begin to open up across the country. The biggest event this weekend in the US is at Belmont Stakes with the $250,000 Poker Stakes (Gr. 3). It isn't much compared to what we saw during Triple Crown season, but it should be a good one.
Penn National Race Course is actually home to the biggest action Friday. They have two $100,000 stakes races this evening.
Our first picks are coming from Monmouth Park in New Jersey this afternoon. Monmouth has eight races worth $300,500 on Friday. Head below for our best Monmouth Park picks for June 17, 2022.
Race 4
(1) Crack Shot
+800 (8/1)
(2) Like What I See
+500 (5/1)
(3) Discreet Tune
+120 (6/5)
(4) Immortalization
+1500 (15/1)
(5) Savvy Layla
+1000 (10/1)
(6) Nothing Better
+150 (3/2)
(7) Frozen Funds
+3000 (30/1)
Race 4 is a 5-furlong event for a $36,000 purse. Look at Nothing Better and Discreet Tune to get involved in the stretch run.
Expect both to have a good chance of winning this one. Nothing Better is 4 for 13 and finished 1st, 2nd, 1st, 1st in his previous four attempts.
He most recently beat Citrus Burst by 2 ¾ lengths in a $60,000 assignment. That was a solid trip from the gelding.
It was his third win in four attempts after placing 2nd for $94,000 on October 9. He has to be involved in this one.
Discreet Tune is 5 for 21 and 3rd, 1st, 4th in his previous three. He ran a stakes race in his last attempt, showing 3rd in the $106,000 Get Serious Stakes on May 22.
That was a nice effort up in class after a $51,000 win on April 7. This came after finishing 4th in the $100,000 Turf Dash Stakes. In a duel against Nothing Better, Discreet Tune likely has this win.
Race 5
(1) Classic Escape
+1200 (12/1)
(2) Tempestuous
+600 (6/1)
(3) Act of Valor
+500 (5/1)
(5) World of Fools
+600 (6/1)
(6) Freeze Turkey
+3000 (30/1)
Post Time: 3:52 p.m. EST
Distance:6 Furlongs
Purse:$24,000
Race 5 is a $24,000 event covering 6 furlongs on the dirt. Tempestuous and Appraisal should be the ones to watch.
Tempestuous is 2nd, 1st, 1st in his previous three attempts. He failed to get the hat trick on June 10. Two races back, Tempesteous beat Super Shoes for a $20,000 purse by a half-length.
Before that win, he beat Mean Joe Bro by 1 ¼ lengths for a $17,000 purse. Tempestuous most recently placed 2nd behind Bellamy Dolce by 1 length for $24,000.
Appraisal has a win in 14 attempts back on February 5. He finished 3rd, 2nd, 5th, 2nd in his previous four assignments.
In his last trip, Appraisal showed 3rd in a $31,000 event. That was a fine effort after placing 2nd behind The Feature by 3 ¾ lengths for $30,000.
Appraisal should be the toughest to beat on these terms at 6 furlongs.
Race 8
(1) Road to Meath
+500 (5/1)
(3) Larger Than Life
+600 (6/1)
(4) Olympic Romp
+150 (3/2)
(5) Hurrican Andrew
+3000 (30/1)
(8) American Forces
+600 (6/1)
Race 8 is a $57,500 event covering 1 1/16 miles on the turf. Exuma and Olympic Romp should be close at the wire.
Exuma is 2 for 8 and 9th, 1st, 4th, 1st in his previous four trips. He was a winner last July in Europe and then sat on the sidelines until this April.
In his debut on US soil, Exuma finished 9th at Gulfstream Park in a $51,000 assignment. That was disappointing, but his second run in the US should be much better.
Olympic Romp is 4 for 27 and finished 2nd, 7th, 3rd, 1st in his previous four assignments. He had a $30,000 win four races back in a nice spot by 4 ½ lengths.
In his latest start, Olympic Romp placed 2nd behind Be Here by 2 lengths for a $44,000 purse. That was a nice run, and another like that will put Olympic Romp close versus this type of competition.