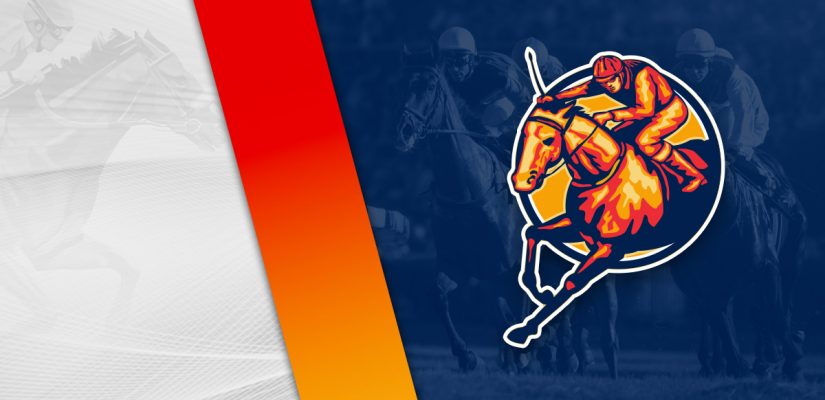 Saturday is always the best day to play the ponies, as the card is wide-open with the big players running. The most options are available to bet on Saturday. It requires more homework to be successful, but if you want to be a successful horse handicapper, you will have to spend some time looking around.
We're on the east coast for both of our tracks on Saturday afternoon.
Belmont Park
and Monmouth Park are our targets on this card.
Monmouth Park is putting on a $466,500 card with 12 races on Saturday afternoon. Head below for our best Monmouth Park picks for June 25, 2022.
Race 8
(2) Freeze Turkey
+3000 (30/1)
(3) Melina's Dream
+400 (4/1)
(4) Bird Ruler
+400 (4/1)
(5) Knight Ofthe Crown
+350 (7/2)
(7) Texas Tower
+500 (5/1)
(8) King Force
+1500 (15/1)
Race 8 is a $20,000 event covering a mile and 70 yards. This looks like a race for Knight Ofthe Crown and Skillful on the dirt.
Knight Ofthe Crown is 2 for 6 overall and 6th, 1st, 1st in his previous three races. He most recently finished 6th in a $60,000 event by 4 ¾ lengths.
That was disappointing following a $25,000 win by ¾ lengths on March 30. Knight Ofthe Crown also won a $17,000 event on March 2. Back down to around this level, look for him to be in good shape.
Skillful has finished in the top-3 in six straight races. On his last trip, Skillful showed 3rd for $18,950 on April 6.
A month earlier, Skillful placed 2nd behind Eight Weeks Long by a length in an $18,950 race. His speed figures have been impressive and he's on the inside rail this afternoon.
Skillful will have to dig in to beat Knight Ofthe Crown, but has a good chance of having the edge at the wire.
Race 9
(1) St. Joe Louis
+250 (5/2)
(2) Beau Brown
+1000 (10/1)
(3) Fatima's Blessing
+800 (8/1)
(4) Board Certified
+800 (8/1)
(5) Artie's Angel
+800 (8/1)
(6) Sir Saffer
+1500 (15/1)
(7) Shimmering Leroid
+1000 (10/1)
(8) Tiz a Prince
+600 (6/1)
(9) Tetragrammaton
+500 (5/1)
(10) Karl Cares
+1500 (15/1)
(11) B B Bad
+1000 (10/1)
(12) Angelus Diamond
+3000 (30/1)
Race 9 is a $30,000 event covering 1 1/16 miles on the grass. St. Joe Louis from the inside should be a tough one to beat.
St. Joe Louis is a one-time winner in eight career starts. He won in the second race of his career on May 16, 2021.
That was a solid effort for a $90,000 purse, with St. Joe Louis kicking free for a 3 ¼ length win. Since then, St. Joe Louis hasn't been as strong, though should have a chance at the $30,000 level.
In his most recent run, St. Joe Louis finished 5th in a $31,000 event. This was against much tougher competition than he'll experience today, though.
For a $687,383 horse, St. Joe Louis has been disappointing. However, Race 9 at Monmouth Park represents a big chance for him.
Race 12
(1) Principe
+1200 (12/1)
(4) Almond Cider
+1000 (10/1)
(5) Classy Union
+200 (2/1)
(6) Destiny Joy
+1000 (10/1)
(8) Dear Faith
+400 (4/1)
(9) Analysis
+1500 (15/1)
A maiden claiming event will close out the day at Monmouth on Saturday. Look for Picarde and Classy Union to put on a good show in Race 12.
Picarde is winless in two attempts. He finished 5th on June 11 in a $19,050 event. As a rookie, Picarde was 7th in a $57,500 event.
More was expected from him after dropping classes. This time he might get it and run well, though. The talent is there for this gelding.
Classy Union is probably too good. He's finished 3rd, 7th, 4th, 2nd, 5th in five career starts. His best finish was placing 2nd in a $28,325 event on March 18.
In his last start three outings later, Classy Union showed 3rd for $28,100 on May 8. He was only around 2 lengths off the lead in that one.
A sharp class drop to $18,000 should put Classy Union ahead. This is very beatable for him.