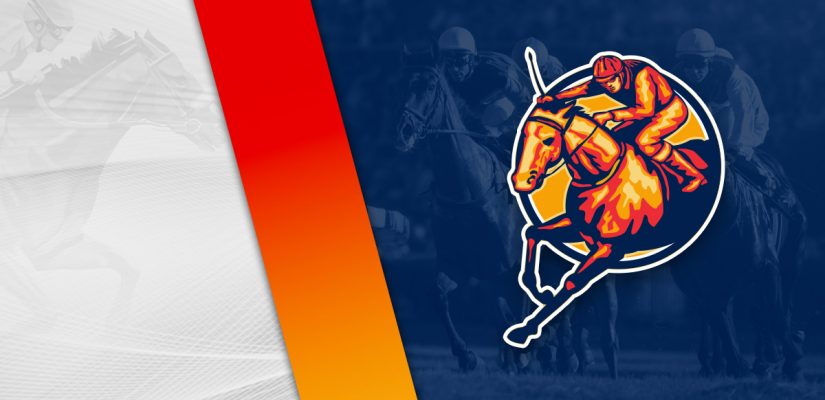 We're on the racetrack on Friday afternoon looking for winning horses. We're just over a week away from the Belmont Stakes, but there are bigger and better things this weekend at Epsom Downs in the UK.
The feature race across the globe this weekend is the
Epsom Derby
. We have you covered, with hopefully a winning selection for the Derby overseas.
Our first look on Friday is at Monmouth Park in New Jersey. Monmouth has eight races worth $311,500 this afternoon. Head below for our best Monmouth Park picks on June 3, 2022.
Race 3
(1) Mischief Mogul
+300 (3/1)
(2) Uncle Roamie
+1500 (15/1)
(3) Tiz a Prince
+300 (3/1)
(4) Isle of Skye
+500 (5/1)
(6) Sutton Valley
+1200 (12/1)
(7) Magical Jaime
+250 (8/1)
Race 3 is a $30,000 event covering 5 furlongs on the turf. Magical Jaime and Mischief Mogul should be involved in the stretch run.
Magical Jaime is a one-time winner through 14 events, with a winning trip back on September 15, 2019. He's winless in ten races since then.
In his last three, Magical Jaime finished 5th, 2nd, 4th. Two races back, he put together a solid attempt, placing 2nd behind Royal War by a neck for a $24,000 prize.
In his most recent assignment, Magical Jaime finished 5th in a $75,000 event on May 8. Down in class to $30,000, expect him to go back to being a competitive runner.
Mischief Mogul should be taken seriously on the inside. He's 1st, 4th, 3rd in three career starts, with a winning performance on May 13 for a $45,000 purse by ¾ lengths.
This was a nice attempt after finishing 4th on April 2 at Aqueduct Racetrack in the same grade. From the inside rail and in good form, the No. 1 has nice value at this level.
Race 6
(1) Flatter Me
+500 (5/1)
(2) Bold Paynter
+500 (5/1)
(5) Top Gun Tommy
+250 (5/2)
(6) Awesome Launch
+2000 (20/1)
Post Time: 4:20 p.m. EST
Distance:1 Mile
Purse:$60,000
Race 6 is a $60,000-mile trip later in the afternoon in New Jersey. Handy and Top Gun Tommy are likely contenders on the dirt.
Handy is 4 for 28 in his career and 7th, 2nd, 6th, 1st in the last four attempts. He had a $55,000 1 ½ length win on January 22. That was a nice effort.
In his latest start, Handy finished 7th for a $60,000 prize. That was discouraging work. This was after placing 2nd behind a half-length in a $50,000 race.
Top Gun Tommy is 3 for 12 and a top-3 performer in 10 of 12 assignments. Since finishing 5th as a rookie on October 14, it's 10 of 11 top-3 outings.
In his most recent win, Top Gun Tommy got home on October 28 at Belmont Park with a $55,000 win by 3 ¾ lengths. However, in his last trip, he fell to 8th in an $82,000 event in January.
After a brief layoff and quality workouts, Top Gun Tommy looks like the one.
Race 7
(1) R Boy Bode
+1000 (10/1)
(3) Worlds On High
+400 (4/1)
(4) Souper Energizer
+1000 (10/1)
(5) J P Hellish
+350 (7/2)
(6) American Quality
+1500 (15/1)
(8) Call Me Harry
+200 (2/1)
The seventh at Monmouth is a $57,500 assignment on the turf. Look at J P Hellish and Call Me Harry to do something worthwhile.
J P Hellish is 5 for 29 and he's 3rd, 5th, 6th in his previous three outings. In his latest attempt, he showed 3rd for a $33,000 purse.
The gelding had finished 5th on April 10 in a $33,000 assignment. Improvement is needed, but this isn't the trickiest field that he's dealing with on Friday.
Call Me Harry is likely going to be the toughest from the outside. He is 2nd, 1st, 2nd in his previous three outings.
Call Me Harry was a winner on October 14, 2021, two races back in an impressive effort at Belmont Park. He beat Dancing Buck by 1 ¾ lengths for $85,000.
He was unable to follow up at Aqueduct on November 20, but still an acceptable ride. Call Me Harry placed 2nd behind Scuttlebuzz by a neck for $82,000.
On his return to work Friday and first race in 2022, Call Me Harry looks like the leading contender.