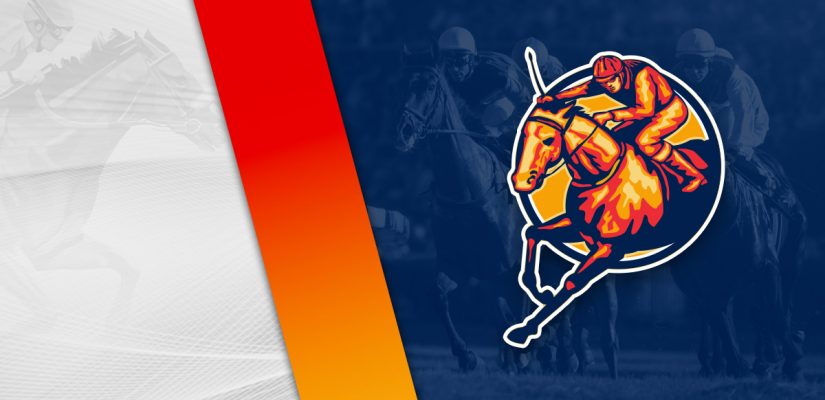 The horse racing action picks up on Sunday in the US. The big action on Saturday was overseas in the UK at Epsom Downs.
The Epsom Derby was the highlight of the day and we have a winning pick on Desert Crown. He kicked free easily to break away from the field.
The next notable race on the schedule is the Belmont Stakes. This is the final leg of the Triple Crown, but there is no Triple Crown bid.
Our plays start at Monmouth Park in New Jersey this afternoon. Monmouth has nine races worth $411,875 on Sunday in New Jersey. Head below for our best Monmouth Park picks on June 5, 2022.
Race 2
(2) Tequilamademedoit
+450 (9/2)
(4) California Flirt
+1500 (15/1)
(5) Knot the One
+400 (4/1)
(6) Carvellian Quest
+800 (8/1)
The second at Monmouth is a mile and 70-yard trip for a $57,000 purse. I'd give Late Call and Be Better considerations in Race 2.
Late Call made his debut on May 5 and was in fine form. He showed 3rd for a $50,600 purse. There wasn't anything wrong with this attempt.
If the gelding can continue showing improvement, he should be involved near the wire. Be Better from the inside might just be too good, though.
Be Better started off in fine form as well. He finished 3rd in his first trip on August 28 at Saratoga.
He finished 3rd in a $100,00 assignment for Todd Pletcher. Following nearly a year layoff, expect Pletcher to have Be Better ready to rock for Sunday.
Race 5
(1) Bahamian Moon
+600 (6/1)
(2) Bourbon Rebellion
+450 (9/2)
(4) Awesome Indra
+350 (7/2)
(5) Map of America
+400 (4/1)
(6) Edie Meeny Miny Mo
+150 (3/2)
Post Time: 2:23 p.m. EST
Distance:6 Furlongs
Purse:$62,500
Race 5 is a $62,500 assignment covering 6 furlongs on the dirt. Look closely at Awesome Indra and Edie Meeny Miny Mo to get in with a win.
Awesome Andra is 7 for 25 in her career and top-3 in her previous six attempts. The mare is 3rd, 1st, 1st in her previous three races.
She was looking for a hat trick following a $44,000 and $55,000 win. Awesome Indra responded in 3rd on April 23 for a $55,000 prize. Disappointing, but can bounce back.
Edie Meeny Miny Mo is 2 for 5 and 4th, 5th, 2nd, 1st, 1st in five assignments. She has two graded races on his resume.
The filly placed 2nd behind Leader of the Band by 2 lengths in the $259,000 Monmouth Oaks (Gr. 3) on July 31. In her most recent attempt, Edie Meeny Miny Mo finished 4th in a $31,500 event.
That was highly disappointing, but fully capable of responding after running into bad luck in traffic. Her workouts looked good in May and she should be ready to perform at a high level.
Race 6
(1) She Loves Gold
+2000 (20/1)
(2) Lassie's Notion
+1500 (15/1)
(3) Amazing Glory
+1200 (12/1)
(4) Epic Queen
+500 (5/1)
(5) Random Luck
+300 (3/1)
(6) Bikini Baby
+160 (8/5)
(8) Amazing Graces Joy
+450 (9/2)
Race 6 is one of the bigger assignments at Monmouth Park this afternoon. You will find a $71,875 purse on the dirt covering 6 furlongs.
Random Luck and Bikini Baby are likely going to be in the mix. Random Luck made her debut on April 20 at Parx.
She looked fine, but will require more to get into the winner's circle. From the first race to the next, there can often be improvement for young horses.
Random Luck finished 4th in a $42,000 event and will certainly need more to compete against Bikini Baby. Bikini Baby is winless in two assignments, but showed improvement in her latest race.
She finished 7th in a $55,000 event and then came back strongly on May 14. Bikini Baby placed 2nd behind Caliente Baby by a head for $71,875. This looks like her race on Sunday.