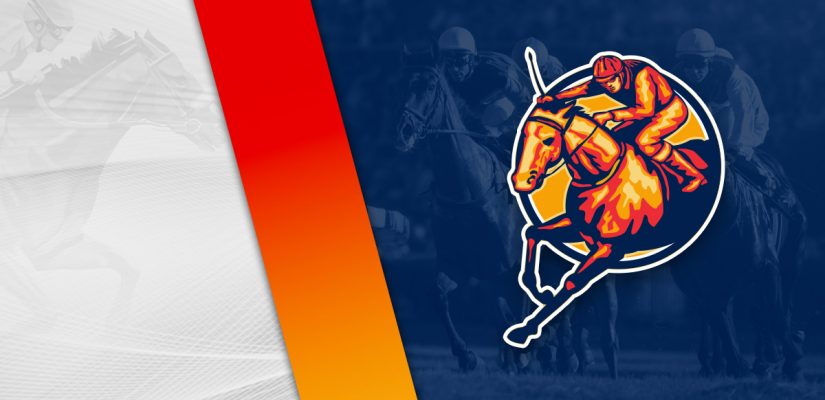 Saturday is Preakness Day at Pimlico Race Course. That means it's the second leg of the Triple Crown known as the $1,500,000 Preakness Stakes.
There will be no Triple Crown winner in 2022. That's the downer, but I'm in it for the gambling. It doesn't change the fact that there are ponies to bet on this morning, afternoon, and evening at Pimlico.
Post Time At 10:30 a.m. EST
The post time for the first race is early in the morning at 10:30 a.m. EST. The action on Saturday stretches out past 7:00 p.m. EST. Post time for the Preakness Stakes is 7:01 p.m. EST.
Check out our Preakness Stakes predictions and undercard picks for this afternoon. Head below for our best Monmouth Park picks for May 21, 2022.
Race 3
(1) War of Thrones
+800 (8/1)
(2) Justinspeighttofit
+350 (7/2)
(3) Regal Holiday
+800 (8/1)
(4) Act of Valor
+450 (9/2)
(5) Tiz Handsome
+160 (8/5)
(6) Johnny Oil
+1000 (10/1)
(7) Beach Warrior
+400 (4/1)
Race 3 is a $26,000 event covering 5 ½ furlongs on the gelding. Beach Warrior and Tiz Handsome should be involved in the stretch run in this one.
Beach Warrior is a one-time winner through 14 races. He struck for the first win of his career two races back in a $21,000 event.
After that win, Beach Warrior fell off in his most recent start on October 15, 2021. That wasn't the best, as Beach Warrior finished 8th for a $23,735 purse.
He's been on a layoff and looks in better shape in workouts, so Beach Warrior is worthy of consideration. Tiz Handsome will provide a big challenge, though.
Tiz Handsome is 1 for 10 in his career, with a winning performance on October 14, 2020. It's been a while, with eight straight losses. A transfer from Tampa Bay to Monmouth should help.
In his last three assignments, the gelding is 4th, 2nd, 3rd. He placed 2nd behind Cuz by a half-length in an $18,950 event on February 25.
Tiz Handsome came back and finished 4th on April 6 for a $20,950 prize. He's likely the best in Race 3.
Race 4
(1) Just Jeremy
+1200 (12/1)
(2) Chief Engineer
+2000 (20/1)
(3) Moving Pictures
-125 (4/5)
(4) Crack the Code
+350 (7/2)
(5) Jonny Quist
+450 (9/2)
(6) Covert Kat
+250 (5/2)
Race 4 is a $57,500 event covering 6 furlongs on the dirt. Look at Crack the Code and Moving Pictures if you want a winner in the fourth event.
Crack the Code is making his debut on Saturday afternoon and could get involved at this level. He's looked fine in workouts and should be able to threaten the main player.
Moving Pictures looks like the toughest runner in Race 4. He is 6th and 2nd and showed a lot of improvement on April 23.
After finishing 6th in a $100,000 event, Moving Pictures transferred from Saratoga to Gulfstream and found easier terms. He placed 2nd behind Olliemeister by 3 ¼ lengths in a $50,000 assignment on April 23.
He's coming off the best workout of his career on May 13 and should be well prepared for this one. Moving Pictures was clocked at 48 seconds following a 48.60-second workout on May 6.
I'm going with Moving Pictures to get this race done with a winning performance on Saturday afternoon at Monmouth.