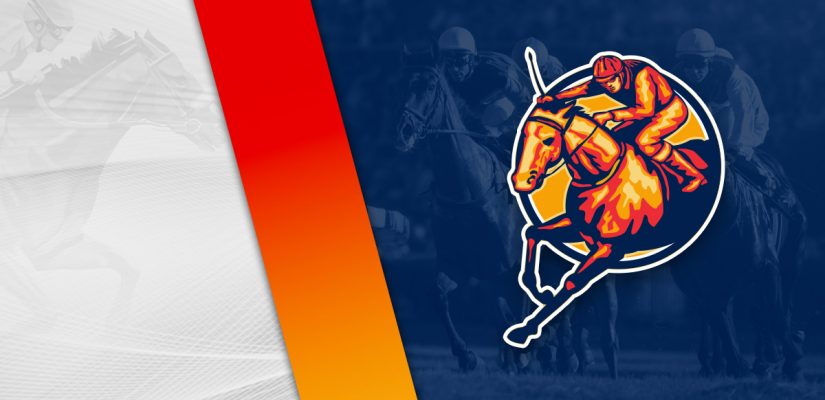 We're less than a week away from the Belmont Stakes. You aren't going to find many people that are that overly thrilled with the Belmont Stakes coming up soon. Without an opportunity for a Triple Crown winner, there isn't as much shine on this event.
As a result of Memorial Day, there is a healthy stakes card. The $500,000 Shoemaker Mile (Gr. 1), which we'll be covering, is the biggest race in the US at Santa Anita Park this afternoon.
Santa Anita has a $500,000 stakes race and two $400,000 events on the docket for Memorial Day. Our first stop is at Monmouth Park on Monday. Monmouth has 11 races worth $437,375 in prize money. Head below for our best Monmouth Park picks on May 30, 2022.
Race 4
(1) J's Indian Charm
+200 (2/1)
(2) Probably Grace
+300 (3/1)
(3) Creative Love
+400 (4/1)
(4) Salamina
+1000 (10/1)
(5) Starship Reina
+800 (8/1)
(6) Flash Town
+350 (7/2)
(7) Salsa Rita
+1500 (15/1)
Race 4 is a $26,000 event covering 6 furlongs on the dirt. J's Indian Charm and Probably Grace are going to be tough performers in the fourth at Monmouth.
Probably Grace is 8 for 31 in her career and 6th, 3rd, 3rd in her previous three attempts. The mare is coming off a rough finish, going 6th for a $26,200 on May 14.
That was disappointing, but she's capable of better work. Against this level of competition, expect her to be involved at the wire.
J's Indian Charm is 12 for 47 and she's finished 1st, 3rd, 2nd, 3rd in her previous four looks. In her last trip, J's Indiana Charm beat Simplify by 1 length in a $28,000 event.
The mare showed 3rd on July 3, 2021 prior to that win in a $25,000 assignment. I really don't see this being any tougher than her last race.
If J's Indiana Charm is interested in running she's going to be the best.
Race 6
(4) Princess Betty
+180 (9/5)
(5) Crystal Orb
+800 (8/1)
(6) Nationalist
+1000 (10/1)
(7) Dazzling Speed
+1200 (12/1)
Race 6 is a $22,000 event covering 1 1/16 miles on the dirt. Road Test and Princess Betty are likely going to be involved for the top prize in this one.
Road Test is 6 for 44 and finished 3rd, 9th, 6th in her previous three outings. In her latest attempt, Road Test showed 3rd in a $29,500 event.
This mare had a lot of improvement in her after finishing 9th for a $25,00 purse. Road Test will look to show further improvement on Memorial Day.
Princess Betty is 4 for 15 in her career and coming off a solid go. She won five races back, with a $31,000 win on July 1. That was impressive.
In her last start, Princess Betty showed 3rd for a $19,000 purse. That was disappointing. Despite the loss, Princess Betty is going to be tough to beat against these foes.
Race 9
(1) Vigilantes Way
+120 (6/5)
(4) Whimsical Muse
+1000 (10/1)
(6) Ask Around
+2000 (20/1)
(7) Por Que No
+1000 (10/1)
(8) Ballymore Star
+1200 (12/1)
Post Time: 3:59 p.m. EST
Distance:1 1/16 Miles
Purse:$100,000
The $100,000 Miss Liberty Stakes goes for 1 1/16 miles on the turf. It should be a good one between a few foes that have had success recently, notably Flippant and Vigilantes Way.
Flippant is 3 for 8 and coming off a graded run on October 16 at Keeneland. She was coming off a hat trick on August 31.
Flippant won the $150,000 Woodford Reserve Virginia Oaks by 1 ¼ lengths. This was after a win in the $100,000 Kentucky Downs TVG Preview on August 7.
Vigilantes Way is 6 for 15 and a consistent force on the turf. The mare has finished 2nd, 1st, 7th, 1st, 2nd, 3rd in her previous six attempts.
She has Grade 1 experience and has run pretty well. In her most recent showing, Vigilantes Way placed 2nd behind Tamahere in the $100,000 Violet Stakes.
Prior to that trip, Vigilantes Way won the $104,000 Miss Liberty Stakes last August by a half-length. After a tough loss after a very tough foe, expect Vigilantes Way to get back to winning.