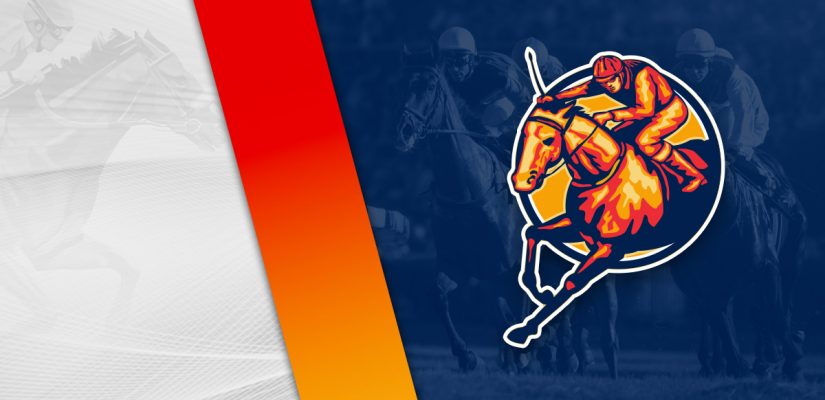 Are you looking for horse racing picks on Monday? We have you covered on what should be a good day of racing. It's a day for the smaller tier tracks, but Monmouth Park sticks out among the rest.
We're back in West Virginia for racing at Mountaineer Park. Mountaineer Park is racing under the lights with four races on the dirt and four on the turf.
There is a total of $101,700 in prize money on the card tonight. Head below for our best Mountaineer Park picks on August 1, 2022.
Race 2
(1) Sapphire Moonlight
+500 (5/1)
(2) Diva Dixie
+800 (8/1)
(3) Midnight Pass
+140 (7/5)
(4) Brazilian Angel
+1000 (10/1)
(5) Torianne
+1000 (10/1)
(6) Grand Venus
+1200 (12/1)
(7) Playful Summer
+450 (9/2)
(8) Fanfare Well
+600 (6/1)
Race 2 is 5 furlongs for a $16,500 purse. Expect strong work from Sapphire Moonlight and Midnight Pass to hold their own in this one.
Sapphire Moonlight is winless in five attempts and finished 4th, 7th, 4th in her previous three starts. In her latest start, Sapphire Moonlight finished 4th for a $16,500 prize on June 8.
That wasn't the worst attempt, with Sapphire Moonlight going 7th on April 14 for a $20,000 purse. The drop in class helped make her more competitive.
It's likely that Sapphire Moonlight continues to show improvement, but she may need Midnight Pass to falter hard. Midnight Pass has finished 8th, 5th, 2nd, 3rd in four attempts.
In her latest start, Midnight Pass struggled in 8th for a $32,700 prize. That was much too tough, though Midnight Pass has proven to be competitive in easier assignments.
Three races ago, she placed 2nd behind Bet the Queen by ¾ lengths for a $32,700 prize. Down in class to $16,500, Midnight Pass has the upper hand.
Race 4
(1) Vive El Momento
+3000 (30/1)
(2) Fashion Frame
+400 (4/1)
(3) Darlindiva
+800 (8/1)
(5) Magna G Force
+200 (2/1)
(6) Lady Madison
+500 (5/1)
(7) Sugar Britches
+1000 (10/1)
(8) Mermaid Kisses
+800 (8/1)
(9) Golden Temple
+1200 (12/1)
Race 4 covers 7 furlongs on the turf for a $10,800 purse. Fashion Frame and Magna G Force are likely types to get involved at the wire.
Fashion Frame is 7 for 32 and should have a better chance in this one. In her previous three outings, Fashion Frame has finished 3rd, 8th, 8th.
Her latest performance was fine, showing 3rd in a $10,800 assignment on June 21. That was an improvement after finishing 8th for $12,200 on June 11.
Magna G Force is 4 for 43 and 6th, 2nd, 5th in her previous three attempts. She placed 2nd behind Lady Kim by ¾ lengths in a $10,800 event on June 21.
That was a good showing, but Magna G Force regressed to 6th on July 7 for a $14,00 purse. The drop in class helped and I'm sure it will help even more against this beatable field.
Race 7
(1) Lightning Jack
+1200 (12/1)
(2) Mamba Twenty Four
+200 (2/1)
(3) Tappin Royalty
+500 (5/1)
(5) Full Send
+2000 (20/1)
(6) Frosted White Face
+2000 (20/1)
(7) Gottagetitback
+400 (4/1)
Race 7 is a $21,200 assignment covering 5 ½ furlongs. Expect Mamba Twenty Four and Energizer to engage in the stretch.
Mamba Twenty Four is 2 for 5 and 1st, 6th, 1st in his previous three attempts. The gelding is coming off a ¾ length win for an $18,800 prize on July 18.
This was two races after beating Wild Wine by 1 length for a $16,500 prize. Following that win, Mamba Twenty Four struggled in 6th on July 1 in a $66,000 race.
Energizer is 2 for 12 and should have a much better effort after finishing 11th, 2nd, 8th in his previous three outings. He looked good on May 13 to place 2nd behind Frolic More by 4 lengths for $37,300.
Energizer didn't have it in his last outing, though this was at Del Mar against much tougher competition in California. He's primarily run at Churchill Downs, Del Mar, and Oaklawn Park in his career. This looks the easiest.