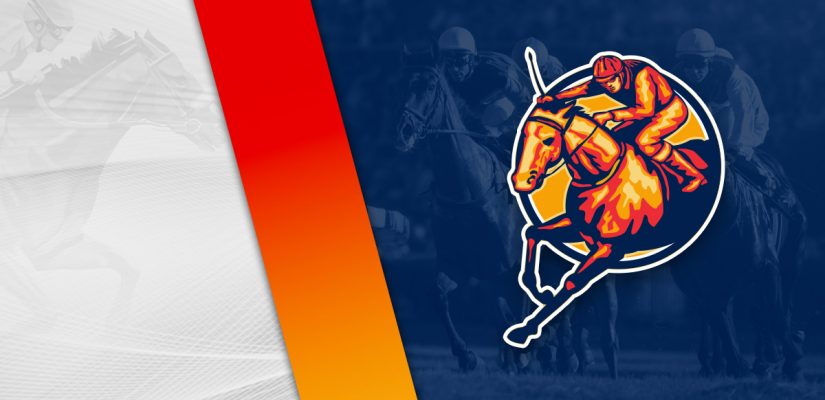 The Wednesday card has afternoon and evening racing under the lights. TheSportsGeek is playing an afternoon and night card for our latest horse racing picks on Wednesday.
We're in West Virginia for racing at Mountaineer Casino. Mountaineer Park has more primetime racing on Wednesday night. If you're busy during the day, this presents the perfect opportunity this evening.
We also have afternoon picks at Thistledown as well. Mountaineer Park has a small card worth $93,900 in prize money tonight. Head below for our best Mountaineer Park picks on July 13, 2022.
Race 2
(2) Miss Mayflower
+800 (8/1)
(3) Saving the City
+1200 (12/1)
(4) Free to Run
-125 (4/5)
(5) Nurse Katie
+1000 (10/1)
(6) Lady Arch
+1500 (15/1)
(7) Eclipse Glow
+1500 (15/1)
Race 2 is a $7,700 event covering 5 furlongs. I Te Amo and Free to Run are strong contenders to get to the wire first.
I Te Amo is winless in seven attempts and is looking for a better trip after finishing 2nd, 5th, 2nd in her previous three outings. In her latest race, she placed 2nd behind Bipartisan Brooke by 7 lengths for $7,700.
I Te Amo will require more kick to get involved against Free to Run in this one. Free to Run may be too good against this field tonight.
Free to Run is winless in 11 assignments and finished 7th, 2nd, 2nd in her previous three assignments. This looks like a good spot for the filly to do much better than her most recent result for 7th in a $16,500 event.
Prior to that run, Free to Run placed 2nd behind Sakari by 3 ¾ lengths for $13,600. She is fully capable of putting on the best show in a $7,700 race this evening.
Race 3
(1) Parade Grand
+600 (6/1)
(3) Cabo Headache
+600 (6/1)
(4) The Wayne Doctor
+800 (8/1)
(5) Top Hat Warrior
+800 (8/1)
(6) Heydon's Case
+350 (7/2)
We are playing the third at Mountaineer Park, which is a mile on the dirt for an $8,500 purse. Put Heydon's Case and Drew on top of the shortlist in Race 3.
Heydon's Case could make some noise from the outside in this one. No. 6 has finished 3rd, 1st, 1st in his previous three starts.
In his most recent, Heydon's Case showed 3rd for a $10,800 purse on June 29. The gelding beat Cabo Headache by a half-length for $8,300 on June 14, so is a capable type at this level.
Drew is 6 for 16 and finished 1st, 2nd, 1st in his previous three attempts. Three races ago, Drew defeated Beyond Gone by 7 ½ lengths in an $8,300 purse.
In his most recent attempt, Drew did it again in an $8,300 assignment by 6 ¾ lengths on July 6. This looks like another winnable trip for Drew.
Race 8
(1) Queen of Corona
+2000 (20/1)
(2) Rushing Time
+250 (5/2)
(3) Ten Tawfeers Party
+800 (8/1)
(4) Dah Philly
+800 (8/1)
(5) Black Kettle
+160 (8/5)
(6) Christianity
+2000 (20/1)
(7) Hot August Storm
+350 (7/2)
(8) Daily Feature
+2000 (20/1)
Race 8 is a $7,900 race covering 5 ½ furlongs. Look closely at Rushing Time and Black Kettle to run well in this one.
Rushing Time is 4 for 24 and she should get closer than in recent events. The mare has finished 3rd, 4th, 6th in her previous three attempts.
In her latest outing, Rushing Time showed 3rd in an $8,300 event. That was a good run from her after finishing 4th on May 23.
She will need more for a win here, though. Black Kettle is going to be coming on hard.
She is 4 for 18 and 3rd, 6th, 2nd, 2nd in her previous four attempts. Black Kettle most recently showed 3rd in a $7,900 event on June 12.
Black Kettle was coming on well in the final furlong but ran out of track in the 5-furlong assignment. An extra half-furlong should help provide her with the advantage.