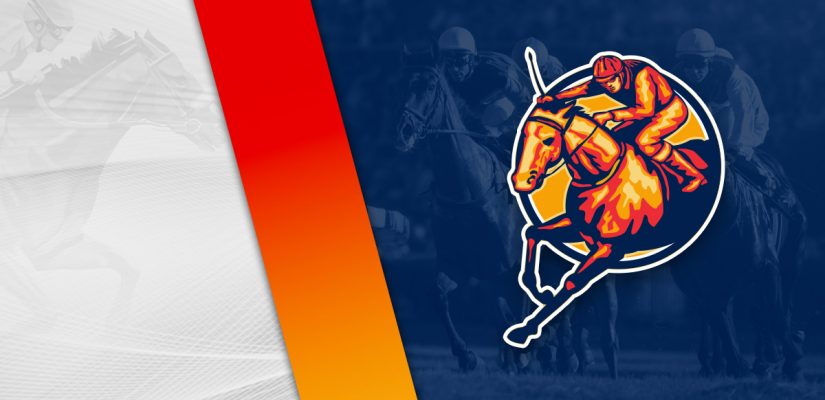 We have a full day of horse racing on the schedule on Sunday afternoon and into the evening. We are playing an afternoon and twilight card to end the weekend. Check out Saratoga for more of our horse racing picks.
There isn't a Sunday Night Baseball game, so Mountaineer Park is one of the only games in town. Mountaineer Park in West Virginia has their lights on for racing, though.
Mountaineer Park has eight races worth $109,600 on the card tonight. There are five dirt races and three on the turf. Head below for our best Mountaineer Park picks on July 17, 2022.
Race 1
(1) Big Falcon Rocket
+350 (7/2)
(3) Loyalty Spirit
+200 (2/1)
(4) Salt Mine
+1000 (10/1)
(5) Mambocello
+1200 (12/1)
(7) Ya Gotta Wanna
+600 (6/1)
(8) Holiday Bonus
+2000 (20/1)
(9) Ripinandaatearin
+800 (8/1)
(10) Halo's Dance
+300 (30/1)
The opener at Mountaineer Park is a mile race in primetime for a $11,000 purse. Big Falcon Rocket and Loyalty Spirit are the most likely to be disruptors in this race.
Big Falcon Rocket is 4 for 30 and 4th, 3rd, 6th in his previous three attempts. In his latest start, Big Falcon Rocket finished 4th for a $14,200 prize.
That was fine after showing 3rd on May 21 in a $9,500 event. Down in class from $14,200 to $11,000, expect him to get involved.
Loyalty Spirit is 14 for 57 and coming off a strong outing on June 20. He beat Pioneer Dancer by 4 ¾ lengths for a $11,000 prize.
In his previous eight races, Loyalty Spirit has finished in the top-2 in seven attempts. At this level, Loyalty Spirit looks like the most dangerous.
Race 4
(1) Smitty's Princess
+1000 (10/1)
(2) Holy Roller
+450 (9/2)
(3) Annie's Angel
+350 (7/2)
(4) S S City Scout
+100 (1/1)
(5) Machen Mayhem
+500 (5/1)
(6) Shezpuregold
+1200 (12/1)
Race 4 is a $16,500 event covering 5 ½ furlongs. Expect big work from Machen Mayhem and S S City Scout. I will give Machen Mayhem the nod as a slight contender to win as an underdog.
He's making his debut and will run his first trip on Sunday. Machen Mayhem could surprise as a rookie.
His workouts have been quick enough to compete in this grade. In his latest, he was clocked at 49.20 seconds on July 12. S S City Scout will have to be aware or risks Machen Mayhem surprising.
S S City Scout placed 2nd behind S S Energy in a $16,500 race as a rookie on July 3. That was a fine run with expectations higher on Sunday. Probably the best at this distance if there is small improvement.
Race 6
(1) Gray Destiny
+1200 (12/1)
(2) Keen Machine
+250 (5/2)
(4) Shop Around
+600 (6/1)
(5) Silver Package
+1200 (12/1)
(6) Info's Treasure
+350 (7/2)
Race 6 is our final stop at Mountaineer Park tonigh. This 7-furlong event comes with a modest purse of $7,900.
Keen Machine and Targe are leading contenders on my shortlist. Keen Machine is 2 for 13 and should have a chance versus this beatable field.
The filly has finished 4th, 3rd, 1st, 1st in her previous four outings. In her latest win, Keen Machine beat Tapping South by a half-length in a $13,300 event on April 20.
However, she most recently finished 4th in a $14,500 assignment on May 25. Down to $7,900, Keen Machine is highly respected.
Targe is at Mountaineer Park after a transfer from Laurel Park. In most recent attempt, Targe finished 4th in a $27,240 event. This was after winning a $33,900 race at Charles Town on May 13.
All the way down to $7,900, this looks to easy for Targe on the dirt tonight. After a likely win on Sunday, Targe should see tougher work in her next race.