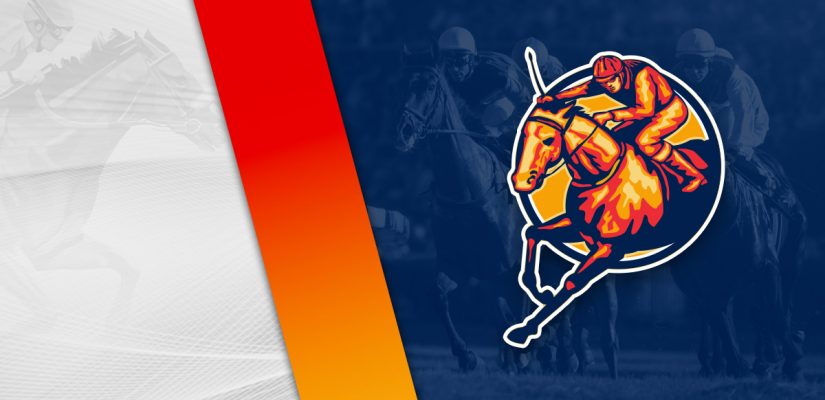 The Monday card has good action on a day where there isn't a lot of sporting events. That being said, baseball isn't the only sport in the summer. If you want baseball, there is the Japanese league, which is the biggest in the world outside of Major League Baseball.
Looking for something closer to home? You'll find horse racing and Major League Soccer. There is also a bit of WNBA on the card this week. So, nothing to bet on is incorrect. Again, though, if you don't care for any of these sports or have any knowledge, it'd probably be best to play if it's for anything more than a fun bet.
There is a plethora of racing in the afternoon hours and into the night in West Virginia. We have afternoon picks and going to West Virginia for the Mountaineer Park card tonight.
There is a total of $114,300 in prize money across eight races on Monday night at Mountaineer. Head below for our best Mountaineer Park picks on July 18, 2022.
Race 2
(1) Mayan Queen
+400 (4/1)
(3) Fiona Power
+1000 (10/1)
(4) Bee Wings
+1500 (15/1)
(6) Saratoga Style
+2000 (20/1)
In the second at Mountaineer Park this evening, we're looking at Mayan Queen and Loopy in this mile event for a $14,200 purse.
Mayan Queen should have a chance from the inside tonight. She is 7 for 33 and sizing up a hat trick in this one. In her latest shot, Mayan Queen made it with a $18,800 win by 1 ½ lengths.
She was coming off a 2 ¾ length win in a $18,800 assignment on June 14 before recording a win just five days later. It's hard not to include her on the shortlist.
Loopy is 9 for 36 and 3rd, 1st, 3rd, 2nd, 2nd in five straight trips. Two races back, she won a $28,600 event by 5 lengths. That was an easy wire-to-wire effort.
Loopy returned on June 26 to show 3rd for a $14,600 purse. That was disappointing, but her speed figure in that one would put her clear against this field on Monday.
Race 3
(1) Swither's Shortcut
+300 (3/1)
(2) Rose's Galaxy
+500 (5/1)
(3) Machinist
+2000 (20/1)
(4) Beyond Gone
+250 (5/2)
(5) Smooth Papa
+600 (6/1)
(7) My Mae Day
+600 (5/1)
The third at Mountaineer Park is an $8,300 event over 6 furlongs on the dirt. Swither's Shortcut and Beyond Gone should have a big chance to complete this assignment with a win.
Swither's Shortcut is 6 for 35 and has a chance following consistent work over the last year. He's finished in the top-2 in seven straight. Four in a row have been 2nd place performances.
After a layoff from Novemember, Swither's Shortcut finished 2nd behind Federale by 8 ¼ lengths for a $8,300 prize. This came after placing 2nd behind Springmeier by ¾ lengths for $8,500 in November.
Beyond Gone has the superior speed readings and should rate tough to beat tonight. He is 5 for 37 and coming off some promising work on June 7 and June 21.
In his latest trip, Beyond Gone placed 2nd behind Muntij by 1 ¾ lengths for a $8,300 purse. That was a decent race after doing the same a race earlier in the same grade.
She likely has enough to nip Swither's Shortcut at the wire tonight.
Race 6
(1) Mister Man
+600 (6/1)
(2) Lightning Jack
+1500 (15/1)
(3) Jasontakeslong
+250 (5/2)
(4) Gottagetitback
+800 (8/1)
(6) Fully Connected
+180 (9/5)
(7) Bigbadox
+1500 (15/1)
Race 6 is a $21,200 event covering 6 furlongs. Jasontakeslong and Fully Connected are likely to get involved on thes terms.
Jasontakeslong is 2 for 10 and in consistent shape going into tonight. The colt has finished in the top-3 in five straight events from April 7 to June 26.
He went in with a 4 ¼ length win for a $33,900 purse on May 27 at Charles Town. He transferred to Laurel Park for a $36,765 event and it went moderately well to show 3rd for a $36,765 prize.
Fully Connected is 2 for 9 in his career going into this start. He's 2nd, 1st, 1st, 2nd in his previous four outings. In his latest win, Fully Connected beat News Flash by 5 lengths for a $33,900 prize.
Fully Connected was unable to follow up, but still had a production performance to place 2nd behind Monilito by a neck. Despite the loss versus a foe he'll be seeing again on Monday, he's the better horse on most days.
No. 6 has to be considered to win in West Virginia tonight.