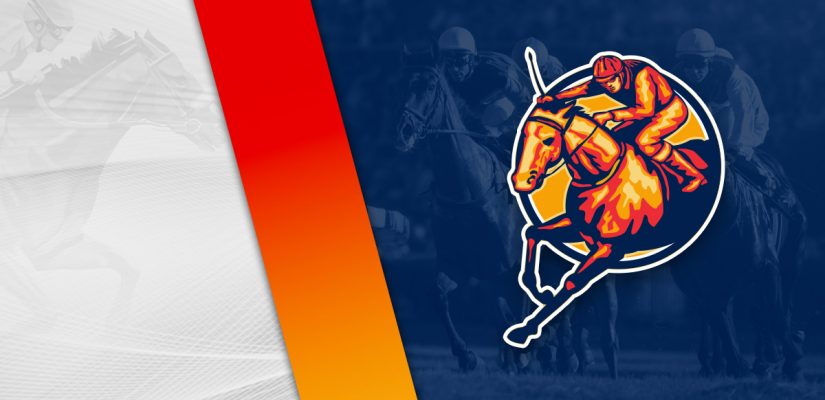 TheSportsGeek is playing an afternoon and evening card on Sunday. It's a fairly big day at Saratoga, with nearly a million available to be won in Saratoga Springs this afternoon.
If you can't get enough of playing the ponies this afternoon, it doesn't end there. Mountaineer Park in West Virginia has twilight racing with a primetime card.
Mountaineer Park has eight races worth $79,000 in prize money. Head below for our best Mountaineer Park picks on July 24, 2022.
Race 3
(1) Saved At the Wire
+1000 (10/1)
(2) Hopes and Prayers
+800 (8/1)
(3) Shop Around
+350 (7/2)
(4) High Heaven
+200 (2/1)
(5) Passionate Heart
+140 (7/5)
(6) Mongolian Angel
+2000 (20/1)
Race 3 is a $7,900 event covering 6 furlongs on the dirt. Look for High Heaven and Passionate Heart are sure to get involved at the wire.
High Heaven is 2 for 15 and finished 3rd, 2nd, 4th, 1st in her previous four races. The filly beat Ms Bombastic by 1 ¼ lengths for an $11,300 purse.
That was a strong performance, but she's gone winless in four straight since then. In her latest start, High Heaven showed 3rd for a $12,400 purse on June 22.
Down in class, expect better from High Heaven. Passionate Heart is 2 for 15 and 4th, 1st, 2nd in her previous three outings.
She beat Mystic Miss by 1 ¾ lengths on June 8 in a $9,500 event on June 8. A month later, Passionate Heart finished 4th for a $9,500 prize on July 7.
It should be close, but Passionate Heart probably has just enough.
Race 5
(1) Spanish Soul
+160 (8/5)
(2) Cantankerous Bobby
+2000 (20/1)
(3) Shining Through
+450 (9/2)
(5) Sir Nuisance
+1200 (12/1)
(6) Magic Mountain
+180 (9/5)
Race 5 covers 5 ½ furlongs for a $7,900 prize. Look at Magic Mountain and Spanish Soul to get involved in the final stretch run.
Magic Mountain is 2 for 14 and 3rd, 4th, 4th in his last three races. In his latest trip, Magic Mountain showed 3rd in a $7,900 event on July 13.
This finish came after going 4th on June 28 for a $7,900 prize. He's remaining in the same class on Sunday night. Look for Spanish Soul to have enough to counter Magic Mountain.
Spanish Soul is 2 for 9 and finished 2nd, 3rd, 2nd, 1st, in his previous four races. He notched a $7,800 win on May 22.
The gelding placed 2nd behind Suddenly Seductive by 1 ¼ lengths in a $7,900 event. Another performance like that should be well enough against this field.
Race 7
(1) Enjoy Baseball
+400 (4/1)
(3) Warrior's Dream
+160 (8/5)
(6) Pat Daddy
+1200 (12/1)
(7) Amicus Beef
+1500 (15/1)
(8) Union Brother
+600 (6/1)
(9) Mr. Universe
+2000 (20/1)
Race 7 is an $18,800 event covering a mile. This will conclude the night for us at Mountaineer Park, with Enjoy Baseball and Warrior's Dream high on my shortlist.
Enjoy Baseball is 9 for 45 and has shown up in nice form occasionally. Recently, Enjoy Baseball has been running well.
He's finished 2nd, 2nd, 6th in his previous three attempts. In his latest start, Enjoy Baseball placed 2nd behind Back Alley Cat by 1 ½ lengths for a $14,200 prize. That wasn't too bad.
Warrior's Dream is 10 for 34 and finished 4th, 3rd, 1st, 1st in his previous four races. He won a $28,000 race by 4 ¾ lengths on May 31.
The gelding finished 4th in his latest start for a $29,700 purse on June 30. That was too tough at Thistledown. However, a drop in class should do him well. Look for a win from Warrior's Dream tonight.