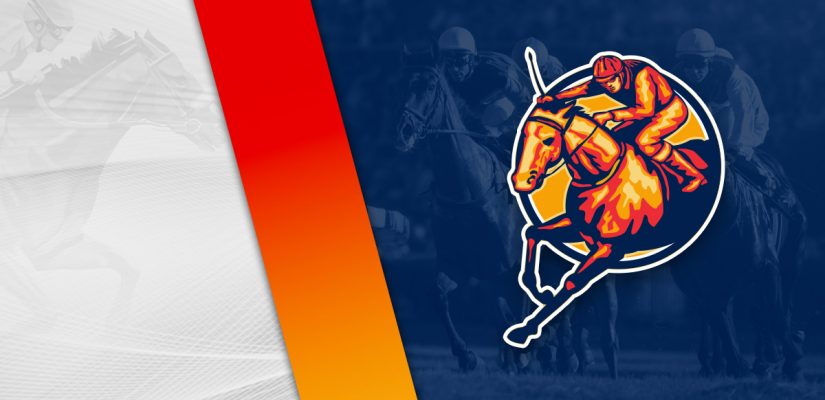 Back to Mountaineer Park for some racing under the lights in West Virginia. Only one of our horses was running at Mountaineer on Sunday night. We had two scratches, but the one horse we had was a winner.
Thistledown and Mountaineer
We are racing in Ohio and West Virginia for this race card. Hopfully we can follow up a profitable weekend on the track with more winning horses on Monday in the afternoon and evening hours.
Mountaineer Park has a $103,300 card with five races on the dirt and three on the turf. Unlike sister track in West Virginia, Charles Town, Mountaineer has a turf track. Head below for our free Mountaineer Park picks for July 25, 2022.
Race 2
(1) Briar Jumper
+350 (7/2)
(2) He's the Souperwon
+2000 (20/1)
(3) Selling Out
+800 (8/1)
(5) Rum On the Rocks
+800 (8/1)
(6) Thirsty Actor
+1000 (10/1)
(7) Ripinandatearin
+800 (8/1)
(8) Ambassador Jim
+200 (2/1)
(10) Shackleson
+1200 (12/1)
(11) Loyalty Spirit
+800 (8/1)
We will start at Mountaineer with a $11,000 event covering 7 furlongs on the turf. Consider looking at Briar Jumper and Ambassador Jim as serious contenders to win this one.
Briar Jumper is 2 for 49 and 2nd, 6th, 4th in his previous three starts. He is coming off a solid performance, placing 2nd behind Baltic Fleet by a half-length for a $12,400 purse.
That was an acceptable trip after finishing 6th on June 19 for a $21,200 prize. That trip down in class helped and this $11,000 event should be doable as well.
Ambassador Jim has 4 wins in 38 attempts in his career. He's 3rd, 6th, 7th in his previous three starts. In his latest performance, Ambassador Jim showed 3rd for a $11,000 prize.
Ambassador Jim has been accustomed to racing against tougher foes at Gulfstream Park. Expect him to like this field at Mountaineer on Monday night.
Race 7
(1) Back Alley Cat
+250 (5/2)
(2) Lord Barna
+350 (7/2)
(3) High Rolling Dude
+600 (6/1)
(4) Escape Velocity
+200 (2/1)
(5) Caramel Chip
+400 (4/1)
(6) Afleet Moment
+1200 (12/1)
Race 7 is a $28,300 event on the dirt at Mountaineer tonight. Escape Velocity and Back Alley Cat rate well in the seventh.
Back Alley Cat is 5 for 23 and should get involved based on his recent form. He's been holding up well, finishing 1st, 6th, 1st with two wins in three of his previous three attempts.
In his latest start, Back Alley Cat looked strong to beat Enjoy Baseball by 1 ½ lengths in a $14,200 event. This was two races after a 6-length $23,800 win on June 7.
That was a nice one before finishing 6th in a $18,000 event on June 20. Expect Back Alley Cat to be involved to the wire. Escape Velocity should provide solid resistance.
Escape Velocity is 17 for 50 and finished 4th, 1st, 2nd in his latest three outings. Since April 19, he has four wins. There's a good chance a fifth happens tonight.
Two races back, Escape Velocity beat Giles by 10 lengths in a $21,200 blowout on June 26. Very impressive. In his most recent start, he finished 4th on July 17 for $28,600 purse.
Despite the loss, Escape Velocity is the most consistent and probably has the best chance of bouncing back with a win.
Race 8
(1) Coosa River
+1000 (10/1)
(3) Pretty Loud
+300 (3/1)
(4) Jewel of Winter
+1000 (10/1)
(5) Klimt Ride
+800 (8/1)
(6) American Dollar
+200 (2/1)
The final race at Mountaineer Park is a $16,500 event over 6 furlongs of racing on the dirt. Pretty Loud and American Dollar should get involved at the wire.
Pretty Loud is winless in 19 career starts, but I like what he's been putting on recently. The gelding has placed 2nd in back-to-back events, most recently for a $7,700 purse on July 17.
He also placed 2nd behind Pour Me a Double by 8 lengths on June 27 for a $16,500 purse. Another effort like that trip and Pretty Loud has a chance.
American Dollar is looking for his first career win after testing the waters at Gulfstream Park and Tampa Bay Downs. He is coming off a 2nd place performance on June 30 for a $14,450 purse.
That wasn't a bad try to lose by a nose as the favorite. It worked out better for American Dollar after dropping in class from a $19,000 assignment. American Dollar should have big claims on Monday night.