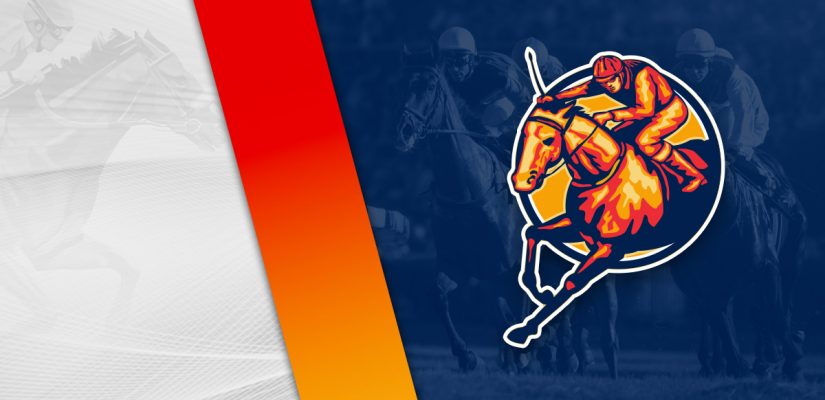 There is decent action to be had on the racetrack Tuesday. The $6,000,000 Breeders' Cup Classic is quickly approaching at Keeneland. Okay, it's not until November, but the Breeders' Cup qualifying events are going full on this summer.
The Bing Crosby is a Breeders' Cup Challenge Series race, and we'll be at Del Mar on Saturday for the action in California. The biggest day in the near future is at Saratoga, with the $1,000,000 Saratoga Derby (Gr. 1) and $500,000 Longines Test Stakes (Gr. 1).
We're playing two cards later in the day at Louisiana Downs and Mountaineer Park. Mountaineer has a modest card worth $70,700 in prize money tonight. Head below for our best Mountaineer Park picks on July 26, 2022.
Race 5
(1) Queen of Corona
+600 (6/1)
(2) Princess Tiznow
+120 (6/5)
(3) Twn Tawfeers Party
+500 (5/1)
(4) Lady Breanna
+400 (4/1)
(5) Dah Philly
+600 (6/1)
(6) Sea My Moves
+600 (6/1)
Race 5 is a $7,900 event covering 6 furlongs on the dirt. Expect Princess Tiznow and Lady Breanna to have strong enough performances to get close to the wire.
Lady Breanna is 8 for 46 and 3rd, 4th, 6th in her previous three attempts. The mare looked good on July 3 to show 3rd for an $8,300 purse. If Lady Brenna like that this evening she should have a chance.
Princess Tiznow has finished 2nd, 4th, 2nd in her previous three races. In her latest start, Princess Tiznow placed 2nd behind Loran Holiday by 1 ½ lengths for an $8,300 purse.
That was a nice attempt for Princess Tiznow. She's completed well in that class and should be the best in this field. Her competition isn't the toughest in Race 5 at Mountaineer.
Race 6
(1) Bluegrass Candy
+350 (7/2)
(2) Breaking the Code
+250 (5/2)
(3) Ready to Play
+400 (4/1)
(4) Darlindiva
+450 (9/2)
(6) Bella Basora
+500 (5/1)
Race 6 is a $8,500 event covering 5 furlongs at Mountaineer tonight. Expect good work from Bluegrass Candy and Breaking the Code. The winner can likely be found with one of them.
Bluegrass Candy is 10 for 41 and 2nd, 4th, 1st in her previous three starts. She was a winner three races back on June 8 at Mountaineer.
The mare beat Orbette by a nose for $8,500. That was a solid run for Bluegrass Candy. Since then, she hasn't gone back to the winner's circle, but was in good form on July 6.
She placed 2nd behind Sweet Belen by 10 lengths in a $14,200 event. Back down to $8,500, expect Bluegrass Candy to get involved.
Breaking the Code is 5 for 28 and should appreciate a drop down in class. A veteran to Golden Gate Fields, she recently made the transfer to Mountaineer.
In her latest start, Breaking the Code finished 8th for an $11,000 purse on July 12 on the turf. Her last win was on the synthetic track at Golden Gate for a $14,000 prize by 1 ¼ lengths on April 23.
Off the turf, expect Breaking the Code to show more promise in a dirt race tonight.
Race 7
(1) Mandoline Star
SCRATCH
(2) Lil' Sister Lou
+600 (6/1)
(3) Sunshinerainbows
+300 (3/1)
(4) Despeight All Odds
+350 (7/2)
(5) What a Tart
+800 (8/1)
Our final selection at Mountaineer Park is an $8,100 event covering 5 ½ furlongs on the dirt. Look for Tonala and Despeight All Odds to put together solid performances in Race 7.
Tonala is 3 for 28 and 5th, 3rd, 4th, 1st, in her previous four attempts. Four races ago, Tonala won a $13,200 event by 1 length. That was an impressive trip for her, but her form has fallen off since then.
She most recently finished 5th on July 11 in a $14,200 assignment on July 11. Dropping in class should help nicely, but Despeight All Odds is going to have a big say on these terms.
Despeight All Odds is 3 for 16 and coming off a solid trip on July 11. The filly placed 2nd behind Birdie Blue by 5 ¼ lengths for a $7,900 prize on June 27.
She returned on July 11 to beat Go Get Em by 9 ¾ lengths in a blowout for $7,900. If Despeight All Odds is interested in running like that again, expect her to be the best.