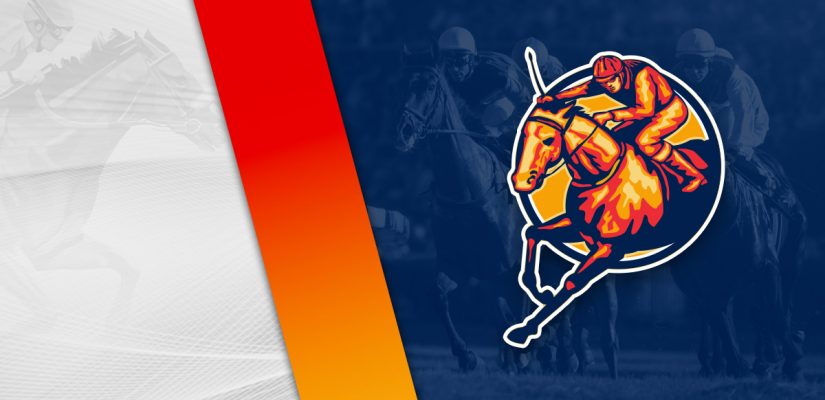 If you want more horse racing on Sunday, then there is plenty of action to go through on this card. We're looking to follow up with more profits after smashing through Del Mar in California.
American Theoren was all cash with a highly impressive performance at 7/1 in the $400,000 Bing Crosby Stakes (Gr. 1). The son of Triple Crown winner American Pharoah is off to the Breeders' Cup in November at Keeneland.
Check out our Emerald Downs picks for this afternoon in Washington if you want more betting tips for Sunday. Mountaineer Park has an evening card in West Virginia, with $95,900 in prize money available. Head below for our best Mountaineer Park picks for July 31, 2022.
Race 4
(1) My Back Pages
+250 (5/2)
(2) Free to Run
+300 (3/1)
(3) Nurse Katie
+450 (9/2)
(5) Love's Tavito
+500 (5/1)
Race 4 is a $7,800 event covering 5 furlongs on the dirt. Look for Free to Run and My Back Pages to run well in this assignment.
Free to Run is 1 for 12 and 2nd, 7th, 1st in her previous three outings. She looked at her best on June 23 at Penn National. Free to Run won after a DQ, finishing behind Sakari by 3 ¾ lengths.
Sakari was disqualified and Free to Run took over as the winner. In her latest showing, she placed 2nd behind Nurse Katie by a half-length for $7,700.
My Back Pages are 1 for 11 and 1st, 4th, 2nd in her previous three starts. The filly is coming off a 3 ½ length win for a $7,700 purse on July 19.
That was impressive after My Back Pages dropped down to easier competition. From the inside, if she runs like that again, expect a winning trip.
Race 5
(1) Somerset Bay
+250 (5/2)
(4) Big Game Bob
+600 (6/1)
(5) True Crossing
+450 (9/2)
(6) Foolish Equation
+1500 (15/1)
(7) Bold Chrome
+300 (3/1)
Race 5 covers 6 furlongs for a $7,900 purse tonight. Consider Aced and Somerset Bay to have strong performances in this assignment.
Aced is 3 for 30 and finished 2nd, 4th, 3rd in his previous three outings. The gelding most recently placed 2nd behind Van Damme by 1 length for a $7,900 prize.
He finished 4th on June 5 in a $7,900 event. That was disappointing, but Aced showed much better form in his next and most recent race.
Somerset Bay is 3 for 22 and 4th, 10th, 8th in his previous three outings. In his latest start, Somerset Bay finished 4th on June 9 for $15,700.
That could have been better, but Somerset Bay is on easier terms on Sunday night. This is one of his easiest outings in a long while. Expect Somerset Bay to have the nod at the wire
Race 6
(3) Sexy Business
+500 (5/1)
(4) Jackzilla
+1000 (10/1)
(5) Awesome Ox
+300 (3/1)
(6) Rum On the Rocks
+1200 (12/1)
Race 6 is a $10,100 event covering 5 ½ furlongs on the dirt. Kolsch and Red Mesa are expected to show up with strong performances in the sixth.
Kolsch is 3 for 18 and finished 4th, 1st, 5th 1st in his previous four starts. Two races back, Kolsch beat Siakam by 10 ¼ lengths in a blowout for $9,400.
The gelding didn't have the same start on July 20 in his latest performance, though. He finished 4th for a $14,200 prize in that one. Back down in class, Kolsch should get involved.
Red Mesa is 3 for 10 and finished 5th, 1st, 1st in his previous three races. He won back-to-back $19,542 and $11,800 events on May 6 and June 16. In the most recent win, Red Mesa beat Dreaming of Love by 2 lengths for $11,800.
However, Red Mesa fell off on July 4 at Laurel Park. That was just too tough, with Red Mesa settling for 5th in a $24,720 event. A transfer to West Virginia for a $10,100 event should put Red Mesa in front.