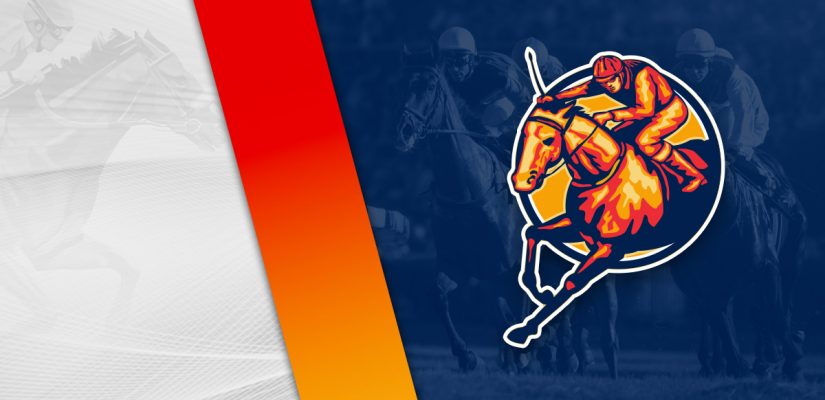 We're playing a late-night card in West Virginia at Mountaineer Park. This is the final racecard of the weekend. Between Charles Town and Mountaineer Park, West Virginia dominates the twilight racing under the lights.
Night Racing At Mountaineer.
If you're looking for the last race in the US, then Mountaineer Park is where you will have to look. Australia will have races following soon thereafter
Mountaineer Park has eight races, four on the dirt and four on the turf. This card has $115,900 in prize money available. Head below for our best Mountaineer Park picks on June 19, 2022.
Race 3
(1) Mutashabeh
+1000 (10/1)
(2) Barrister Tom
+120 (6/5)
(3) Mr. Universe
+200 (2/1)
(5) El Solitario
+2000 (20/1)
(8) Bigbadox
+2000 (20/1)
Race 3 is our first look at Mountaineer Park tonight. Look for Mr. Universe, and Barrister Tom should be the ones to beat.
Mr. Universe is 2 for 15 and 7th, 4th, 4th, 1st in his previous four attempts. In his last win, Mr. Universe beat Deer Crossing by a head for $47,000.
That was a nice effort for Mr. Universe at Fair Grounds. His form is fading since that trip in February, though. He finished 7th on March 5 for a $28,600 prize. More is required.
Barrister Tom has three wins in 13 attempts. He has some graded experience and should appreciate the $21,200 grade.
Barrister Tom most recently showed 3rd on March 5 for 3rd. This was the same race Mr. Universe participated in, with Barrister Tom well ahead by 4 ¼ lengths and a head.
The No. 2 should be the best to win.
Race 6
(1) Captured by Fate
+250 (5/2)
(3) Sour Kicks
+400 (4/1)
(4) Valley Wildcat
+800 (8/1)
(5) Sleeping Giant
+500 (5/1)
(6) Kiss of the Wolf
+1200 (12/1)
Post Time: 9:05 p.m. EST
Distance:5 Furlongs
Purse:$8,300
Race 6 covers 5 furlongs for an $8,300 purse. It should be a good race between Drew and Captured by Fate in this spot.
Drew is 5 for 14 and finished 1st, 4th, 3rd, 1st in his previous four attempts. The gelding is coming off a 7 ½ length win in an $8,300 event two weeks ago.
That was a tremendous effort after finishing 4th in a $14,100 assignment on September 23. He will likely be involved after his most recent try in this class.
Four races back, Drew won a $14,200 event, so he's fully capable of getting another win at $8,300. I'd give him a look if you want a play on Sunday night.
Race 7
(1) Mandoline Star
+800 (8/1)
(3) Mermaid Kisses
+180 (9/5)
(4) Bella Basora
+500 (5/1)
(5) Wee Monie Creek
+1500 (15/1)
(6) Sophie Rules
+400 (4/1)
(7) Little Christy
+1000 (10/1)
Race 7 is an $8,500 event covering 5 furlongs. Look at Mermaid Kisses and Orbette to make competitive bids.
Orbette is 6 for 25 and 2nd, 1st, 5th in her previous three attempts. She won an $8,300 race by a half-length on May 2.
Orbette could not follow up, but she was in good shape to place 2nd behind Bluegrass Candy by a nose in this $8,500 grade.
Mermaid Kisses has been running well recently, too. She's 1st, 2nd, 5th, 1st in her previous four outings. Mermaid Kisses beat B's Ten by 5 ½ lengths on her last trip for $8,300.
That was too good. She also won a $7,900 assignment by 4 lengths on May 8. Mermaid Kisses looks like the horse in Race 7.