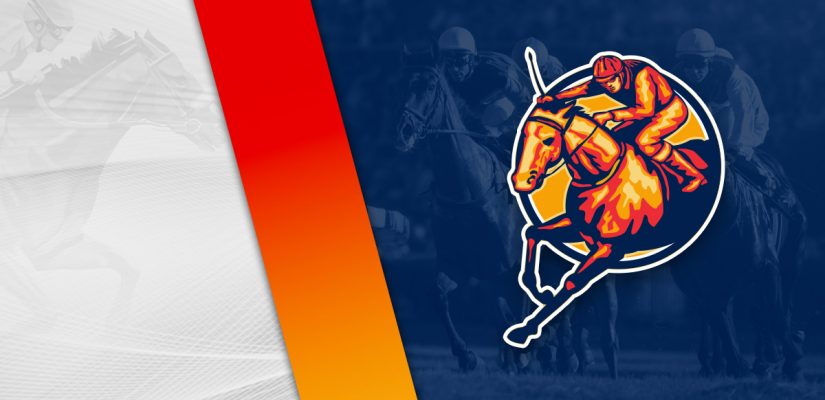 The Belmont Stakes is less than a week off at Belmont Park. There isn't a Triple Crown to be won this year, so there isn't going to be as much fanfare for this race in New York. Rich Strike won the Kentucky Derby, pulled out of the Preakness Stakes, and is expected back for Belmont.
Winning Afternoon At Monmouth
We had a nice day at
Monmouth
in New Jersey. Three horses and three winners. We turn our attention to the evening hours in West Virginia.
Mountaineer Park has racing tonight in West Virginia. Mountaineer has eight races worth $96,300. Head below for our best Mountaineer Park picks for June 5, 2022.
Race 2
(1) Masquerade Ball
+350 (7/2)
(2) Americainaed
+400 (4/1)
(3) Centre Street
+1000 (10/1)
(4) Makindreamscometru
+1000 (10/1)
(6) Sterling Caesar
+3000 (30/1)
(7) Jesse Jones
+2000 (20/1)
(10) Copper Gideon
+3000 (30/1)
We will begin the evening in West Virginia at Race 2. The second event at Mountaineer comes with an $11,300 purse on the turf.
Masquerade Ball and Farat are expected to be involved in the stretch. Masquerade Ball is a one-time winner in 13 attempts in his career.
He had recent success three races back on April 25. It was a winning trip for him, with a $7,700 win by ¾ lengths.
Masquerade Ball is 2nd, 8th, 1st in his previous three outings. After finishing 8th for $7,800, he bounced back in better form to place 2nd in a $9,000 event.
Farat will make his debut at Mountaineer after tougher races at Ellis Park and Arlington. He has a win in 2019 at Fair Grounds and has been lightly used since being foaled in 2014.
Farat has a win in 12 races, most recently finishing 5th, 4th, 6th. In his latest start, Farat finished 5th in a $51,000 race on July 14, 2019.
His only win was a $40,000 race by a half-length. He's used to racing against much better horses and should look fine on his reappearance for an $11,300 purse.
Farat has looked strong in workouts, with a time of 1:00.80 at 5 furlongs and 48.80 at 4 furlongs in May. The No. 8 looks like the best.
Race 4
(1) Kit Kat Katie
+100 (1/1)
(2) Salt On the Rim
+1500 (15/1)
(3) Nancysaidso
+600 (6/1)
(4) Sworn Silence
+300 (3/1)
Post Time: 8:15 p.m. EST
Distance:5 ½ Furlongs
Purse:$8,300
Race 4 covers 5 ½ furlongs on the dirt for an $8,300 prize. Look at Sworn Silence and Kit Kat Katie to hit their marks in this one.
Sworn Silence is 5 for 39 and a consistent performer. The mare has finished 2nd, 3rd, 3rd, in her previous three attempts.
In her latest on the racetrack on April 19, she placed 2nd behind Prefer Diamonds by 2 ¾ lengths for an $8,300 purse. This was after showing 3rd in the same grade.
Kit Kat Katie has to be the most compelling option. The No. 1 is 6 for 35 in her career and getting close recently.
The mare is coming off two 2nd place finishes on May 8 and May 23. In her last start, Kit Kat Katie placed 2nd behind Devilish Magic by 1 ¾ lengths for $8,300.
She placed 2nd behind Sweet Balen by a half-length in an $11,000 race on May 8. Kit Kat Katie has been competitive against tougher foes than she'll see tonight. This looks like her race.
Race 7
(2) Do You Like That
+3000 (30/1)
(3) Vive El Momento
SCRATCH
(4) Bottomsupbelle
+350 (7/2)
(5) Wish for Magic
+600 (6/1)
(6) Sugar Britches
+600 (6/1)
Race 7 is an $18,000 event covering 5 ½ furlongs on the dirt. This short race should see Asbuilt and D Dawg go well.
Asbuilt is 3 for 15 and had recent success on May 3. She has finished 4th, 1st, 2nd, 1st in her previous four outings.
In her win two races back, Asbuilt defeated Wish for Magic by 4 ¾ lengths, though this was well down in class for $7,300. In her next start, she finished 4th for a $10,800 prize.
D Dawg is 3 for 9 and coming off a loss after a tough challenge at Presque Isle Downs. The mare finished 7th on May 17 for a $12,000 purse.
That was well out of character following a $16,000 win by 1 ½ lengths at Tampa Bay on April 2. Look for her to look more like herself from the inside tonight.
Look for a rail run from D Dawg to go back to the winner's circle at Mountaineer Park.