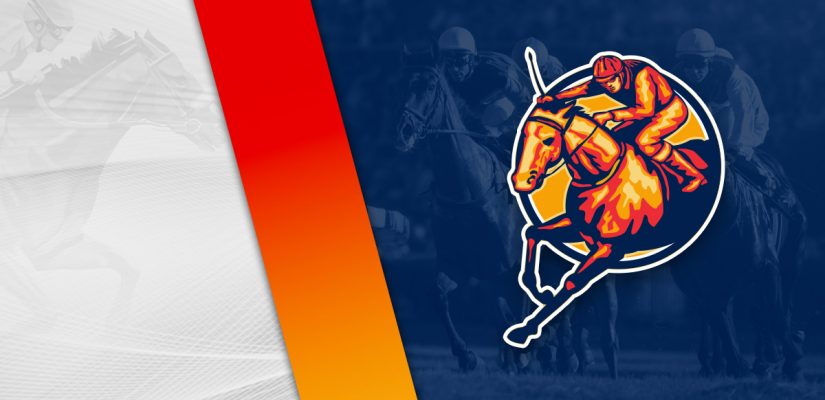 As we draw closer to the Kentucky Derby, TheSportsGeek has you covered with the latest Kentucky Derby odds and best bets. This should be a wide-open race, with no consensus favorite to win on Saturday. That's fine with me, as this shouldn't be a chalky Kentucky Derby.
Zandon, Epicenter, or a Longshot?
It's no guarantee that the two favorites, Zandon and Epicenter are going to win. The public is split in the 2022 Kentucky Derby as well.
For Tuesday, Turf Paradise and Mountaineer Park are our tracks for this card. Mountaineer has an evening card with a modest purse of $93,800 available across eight races in West Virginia. Head below for our best Mountaineer Park picks on May 3, 2022.
Race 3
(1) Beach Peach
+160 (8/5)
(2) Gerry Lynn
+200 (20/1)
(3) Shesarockstartoo
+3000 (30/1)
(5) Frankie's Gift
+1500 (15/1)
(6) Illusions of Love
+600 (6/1)
(8) Silver Package
+1500 (15/1)
The third at Mountaineer Park is a 7-furlong assignment for a $12,400 purse on the dirt. Expect Petrichor and Beach Peach to engage in the stretch run.
Petrichor is 2 for 12 in her career and finished 4th, 3rd in her last three attempts. On March 26, Petrichor finished 4th for a $13,000 purse.
She was able to move up to show 3rd on April 1 for a $13,000 purse. Expect something out of Petrichor as the morning-line favorite. A slight class drop should help her.
Beach Peach is 2 for 10 and 3rd, 1st, 5th, 3rd in her previous four attempts. After an $18,800 win on November 30 by 2 ¾ lengths, Beach Peach dropped off to 5th and 3rd following a transfer to Turfway Park and Mahoning Valley.
In her most recent outing, Beach Peach showed 3rd for a $16,700 purse on March 1. Back to Mountaineer where she's most comfortable, expect beach Peach to get it done over the favorite.
Race 6
(1) Sexy Business
+450 (9/2)
(3) Shining Through
+1000 (10/1)
(4) Dahtestes Hero
+140 (7/5)
(5) Truckin' On
+300 (3/1)
(6) Tommy Tuesday
+600 (6/1)
Race 6 is a $7,900 event covering 6 furlongs. Look at Truckin' On and Dahtestes Hero to carry on well in this one.
Truckin' On is 2 for 11 and 1st, 5th, 2nd, 5th, 5th in five attempts going into Tuesday. He hasn't won since a $18,500 score on July 13 by 3 lengths.
That was impressive, but since then, it's been downhill for Truckin' On. In his latest attempt, Truckin' On finished 5th in a $15,000 race.
Down to $7,900, expect Truckin' On to put together a solid run for the top prize. Dahtestes Hero should be right there to pressure him in the final furlong.
The colt is 9th, 1st, 6th in his previous three attempts. Two races back, Dahtestes Hero beat Austin Whylie by a head for a $20,000 purse at Parx.
Dahtestes Hero returned to finish 6th for a $14,500 prize on April 15 at Charles Town. This slide in lcass should put Dahtestes Hero ahead of these foes.
Race 7
(3) Everglide Drive
+500 (5/1)
(4) Sleeping Giant
+250 (5/2)
(5) Pequeno Grande
+2000 (20/1)
Race 7 is a short sprint for an $8,300 purse at Mountaineer tonight. Expect Sleeping Giant and Roskilde to be lively contenders in this one.
Sleeping Giant is coming off a win on March 21 in a $14,500 assignment. The gelding is 4th, 4th, 8th, 1st in his previous four attempts.
In his last outing, Sleeping Giant beat Wink and a Nod by 1 ¼ lengths on April 18. This was a nice response in a $7,900 race after faltering hard for $11,100 purse.
Roskilde is 11 for 53 and has finished 3rd, 2nd, 5th, 6th in his previous four races. He looked good on December 1, placing 2nd behind Frittons Gold by 2 ¾ lengths for an $11,800 prize.
That was a good run for Roskilde but needs a drop in class after finishing 6th on March 7. Roskilde went 6th at Mahoning Valley for a $12,800 purse.
This is what Roskildke is looking for tonight. He is getting a distance and grade drop, which should assist him well under the lights.