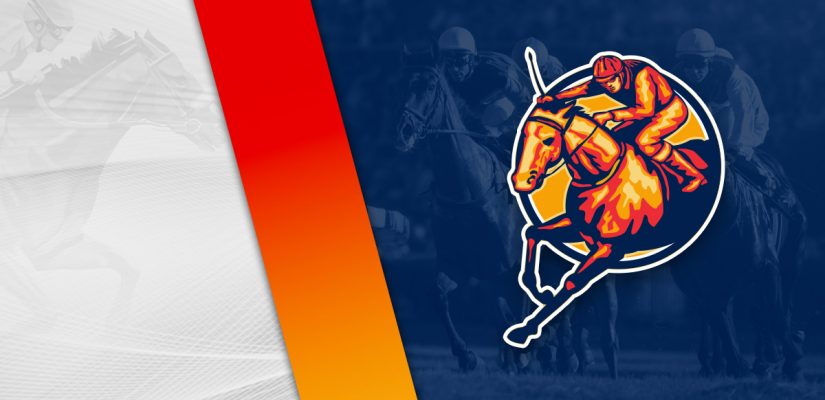 Mountaineer Park is open for nine races on Monday night in West Virginia. There is a total of $98,100 in prize money available. As is typical at Mountaineer, there is modest purse money up for grabs. That said, I've done pretty well at Mountaineer, so that hasn't been much of a factor for me. The biggest race of all will take place in just a few weeks.
The Road to the Kentucky Derby is over, as all of the prep races have been completed now. The Pegasus Stakes at Monmouth on Saturday was the final chance to get points towards the Kentucky Derby. Pneumatic won the Pegasus which gave him enough points to get into the Derby. He isn't going to be one of the favorites, but his recent form reads well, and upsets in the Kentucky Derby happen.
Tiz the Law is going to be the horse to beat at Churchill Downs. Jockeys have only a week left before they go into the Kentucky "bubble". Riders must be there before August 24. Horsemen were not happy with the rule, including Bob Baffert who voiced his displeasure with the protocols. He is probably more displeased with the fact that Tiz the Law isn't his, though. The stakes are quite lower at Mountaineer today, but let's see what we can do with the card. Head below for our free Mountaineer Park picks for August 17, 2020.
Race 4
(1) Explosive Storm
+800 (8/1)
(2) Beebe's Best Bet
+200 (2/1)
(3) Miami Magic
+1000 (10/1)
(4) Hello Bodie
+1000 (10/1)
(5) White Drill
-125 (4/5)
(6) Makin Money
+1500 (15/1)
Post Time: 8:06 p.m. EST
Distance: 6 Furlongs
Purse: $6,700
Race is our first pick at Mountaineer on Monday evening. If you're new to Charles Town and Mountaineer, night racing is the norm in West Virginia. White Drill and Beebe's Best Bet likely have an inside route to a win in Race 4. Beebe's Best Bet is 5th and 6th with two races in his career.
He finished 5th as a first-time runner on June 17 and then followed up for 6th on July 6, both at Delaware Park. Beebe's Best Bet was running in two $10,000 events, so this should prove to be easier for him. He's getting a nice drop in class for Monday's scheduled event at Mountaineer.
That's all Beebe's Best Bet has on his resume going into Monday. However, expect the class drop to help him out considerably in this race. Is that going to be enough for a win? It would be highly disappointing if Beebe's Best Bet can't run a competitive race at this level because there isn't going much lower from here. Time is on his side to show improved form after appearing in just two races, though.
White Drill will throw a lot at Beebe's Best Bet in this race. He's still in search of his first career win after 16 trips out of the gate, but Beebe's Best Bet has been close several times before. White Drill has finished 2nd in six races and in the top-3 in 7 of 16 outings.
He's coming off a 5th place finish in a $15,500 race on July 19. Before that, White Drill was 2nd in a $15,500 race on July 6. Race 4 is much easier than anything White Drill has experienced in the past. That much should be evident on Monday night.
Race 7
(1) Bern Cigars
+600 (6/1)
(2) Steps to Glory
+1500 (15/1)
(3) Muny Me Too
+500 (5/1)
(4) Lemon Again
+600 (6/1)
(5) Lil Habanero
+800 (8/1)
(6) First Talent
+300 (3/1)
(7) Star Hawk
+2000 (20/1)
(8) Maxximum Energy
+200 (2/1)
Post Time: 9:12 p.m. EST
Distance:6 Furlongs
Purse:$7,100
Our second selection at Mountaineer takes us to Race 7, where a purse of $7,100 is on offer for 6 furlongs of racing on the dirt. Eight horses are scheduled to participate in the race. Maxximum Energy and First Talent are horses worth noting here.
First Talent is 3 for 16 in his career and has been showing decent form recently. He's finished 1st, 3rd, 4th, 4th in his previous four entries. First Talent beat Empty Talk by 5 ½ lengths in a $6,300 race on June 21. He followed up for 3rd, 4th, 4th following that performance.
In First Talent's most recent entry, he finished 4th in a $7,100 outing. First Talent stays in this class and is entering the 17th race of his career on Monday. He was originally purchased for $105,000 back in 2016 and has certainly failed to live up to expectations.
First Talent was sold for $65,000 in 2017, but he doesn't look like a $65,000 horse either. Something is going to have to change in a hurry. Competing for $7,100 purses isn't exactly what his connections had in mind. Winning these kinds of races isn't going to net anything close to a profit.
And I think it's going to be a struggle to win this race up against Maxximum Energy. Maxximum Energy has had the same success as First Talent with 3 wins in 16 performances. However, he's in much better form recently. Maxximum Security is going for a hat-trick on Monday after wins on June 1 and June 15. He won by 4 lengths and then 3 lengths for a $6,300 purse. This assignment is tougher, but that form should be enough against this competition.
Race 8
(1) Spice It Up
+250 (5/2)
(2) Team Freedom
+300 (3/1)
(3) Sing Me Sweet
+500 (5/1)
(4) Creative Credit
+800 (8/1)
(5) Destiny's Darling
+350 (7/2)
(6) Raelyn's Star
+1500 (15/1)
(7) Tooreadytobid
+2000 (20/1)
(8) Arctic Triumph
+2000 (20/1)
(9) Duches of Grace
+1000 (10/1)
Post Time: 9:34 p.m. EST
Distance:5 ½ Furlongs
Purse: $17,800
We've arrived at the co-feature race at Mountaineer Park on Monday night. A purse of $17,800 is available for this event, which will cover 5 ½ furlongs on the dirt. Spice It Up and Team Freedom, who are lining up next to each other from the No. 2 and No. 1 post positions, should be involved in the stretch.
Both of their connections are expecting to come out of this with a win tonight. Spice It Up is the morning-line betting favorite at 5/2. Since winning as a rookie on June 26, 2018 Spice It Up has been winless in ten straight races. That includes two races with finishes of 9th and 7th. She is coming off one of the best performances of her career since the win on November 24, 2019.
Spice It Up finished 2nd behind Musabaqa by ¾ lengths at the wire in that outing. She is back off a layoff and has looked okay in the morning leading up to today. I'd feel more confident in Spice It Up today if she was quicker in her workouts. Spice It Up completed 5 furlongs in 1:02.00 and 1:05.00, which isn't anything special to note.
Team Freedom has shown incredible consistency in her last 11 races dating back to March 18 at Turf Paradise. She has finished in the top-3 in 11 straight outings and in the top-2 in 7 of 11 entries. Team Freedom won on June 14 by 8 ¾ lengths in a blowout over Santa Fe Blaze in a $18,400 event. She was clear of the field by the ¼ pole and took off.
In her most recent outing on July 13, Team Freedom came up 4 ½ lengths short behind heavy favorite Fancy Fierce. Team Freedom came on hard late, but it was too late and had to fight to hold on for 2nd with True Purpose breathing down her neck. A win should be within reach for her against this field on Monday night.