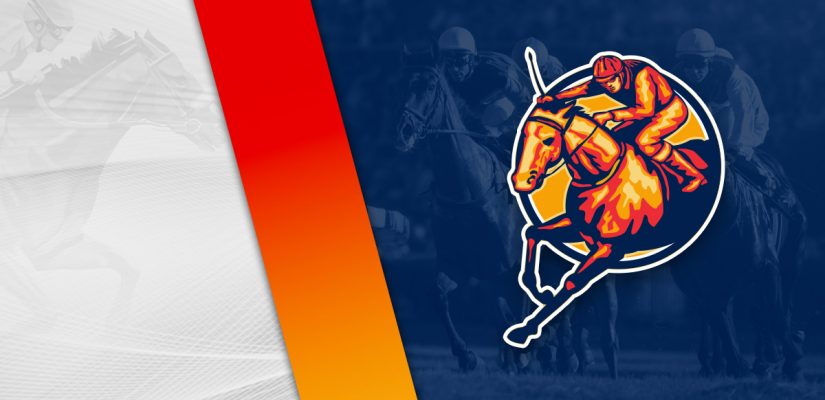 Who wants some racing under the lights in West Virginia? Mountaineer Park takes its usual post on Monday night with a nightly card beginning at 7:00 p.m. EST. West Virginia will be atop the horse racing world on Saturday. The running of the $600,000 Charles Town Classic (Gr. 2) will take place at Charles Town next weekend. The $200,000 Charles Town Oaks (Gr. 3) is also a notable event that will take place in West Virginia.
It's the biggest date on the calendar for horse racing in West Virginia. This is the first time that the Charles Town Oaks and Charles Town Classic share a card, so it has to be one of the biggest days in terms of money available in the track's lengthy history. Fans have been permitted at Charles Town and Mountaineer Park since June, so attendance will likely be capped for Saturday. Mountaineer Park is putting on a $88,200 card between nine races on Monday night. Head below for our free Mountaineer Park picks for August 24, 2020.
Race 4
(1) Mrs Poochie
+1200 (12/1)
(2) Come On Callie
+600 (6/1)
(3) Dust to Diamonds
+500 (5/1)
(4) Dance Hall Doll
+250 (5/2)
(5) Sensing Mischief
+100 (1/1)
(6) Pennys From Heaven
+1500 (15/1)
(7) Do You Like That
+3000 (30/1)
Post Time: 8:06 p.m. EST
Distance: 5 Furlongs
Purse: $6,900
Our first selection at Mountaineer Park will begin shortly after 8:00 p.m. EST. This race will cover 5 furlongs on the dirt for a modest purse of $6,900. Dance Hall Doll and Sensing Mischief should have a good go at the top prize on Monday evening.
Dance Hall Doll is 2 for 21 in her career, which doesn't look too spectacular, but she was picking up some steam last summer before going on a break. Dance Hall Doll finished 1st, 2nd, 1st before a hiatus. She won on September 21, 2019 by 1 ¼ lengths for a $15,000 purse.
Upon her return to the track, Dance Hall Doll finished 4th on August 11 after falling out of favor and being outpaced throughout the race. She was never involved near the front and wasn't a threat to win.
Dance Hall Doll was the second biggest underdog in the race, so with that in mind, beating four competitors wasn't the worst thing that could have happened. She is down in class today and running at a level where she found a lot of success in 2019. Dance Hall Doll is coming off a 52 second workout on July 20 at 4 furlongs.
Sensing Mischief was cold with finishes of 7th, 6th, 6th, 4th, 4th before finding her stroke on August 4. She blew away the competition in her most recent outing on August 4 at Mountaineer. It wasn't much of a race, with Sensing Mischief gaining a 3 length lead at the ⅜ pole and turning it into a 7 length win.
Sensing Mischief was a $130,000 purchase in 2019. She was expected to be running for much bigger purses than this. She arrived on the right page a few weeks ago and should continue in good form on Monday night.
Race 6
(1) Yes Darlin
+800 (8/1)
(3) Si Es Goya
+120 (6/5)
(4) Hard Way Winner
+1000 (10/1)
(6) The Prez
+3000 (30/1)
(7) Invocation
+800 (8/1)
Post Time: 8:50 p.m. EST
Distance:6 Furlongs
Purse:$7,500
This race is up slightly in class from our previous selection to $7,500. Race 6 will cover 6 furlongs on the dirt. Seven horses are scheduled to run in the race on Monday night. Si Es Goya and Artavia are on my shortlist for the event.
Artavia has gone 1st, 4th, 1st, 2nd in his previous four races. He won on June 9 by 6 lengths in an easy assignment for a $6,300 purse. Artavia followed up for 4th, but got back on track for another win on July 15 to win by a neck over Whiskey Sour for $7,300.
That leads us to Artavia's most recent race on August 11. He placed 2nd on August 11 to lose by a neck against Freedonia. That was a nice effort by Artavia versus a very good horse. Don't discount Artavia on Monday night. He's likely going to be close to the wire again. If it weren't for Si Es Goya entering Race 6, Artavia would be the clear play.
Si Es Goya is in search of a hat-trick today after wins on July 1 and August 10. He won a $7,300 race by 3 ¾ lengths, and then followed up with another win two weeks ago on August 10 for a win by a head over Producer. This race should be close between Si Es Goya and Artavia, with Si Es Goya likely with the edge at the wire.
Race 9
(1) Awesome Evil
+1000 (10/1)
(2) Laughing Water
+3000 (30/1)
(3) Playland
+1000 (10/1)
(4) My Lily Rose
+1500 (15/1)
(5) Linda's Music
+500 (5/1)
(6) Becauseshecandoit
+400 (4/1)
(8) Here's to You
+2000 (20/1)
(9) Milli Starr
+100 (1/1)
(10) Fast Point
+2000 (20/1)
Post Time: 9:56 p.m. EST
Distance:5 ½ Furlongs
Purse: $6,800
The final race of the day at Mountaineer Park will take place after 10:00 p.m. EST. If you didn't get in on any of the early races, you should be able to bet this. Milli Starr and Becausehecandoit should have strong runs in this one.
Becauseshecandoit is 3rd, 4th, 4th, 2nd in her last four races and has been a competitive runner. The only problem is that Beacauseshecandoit has been winless in eight straight events. Overall, Becauseshecandoit is coming off the best run since that win in her latest outing.
Becauseshecandoit placed 2nd for a 6 ¾ length loss behind Sweet Leaf on June 30. That was some nice improvement for her, but that was way down the class scale. The race was for a $6,200 purse, so that's about as low as she could go. Below that is some of the smaller tracks that only receive local attention.
Milli Starr is the most accomplished horse in this event. It isn't saying much, but Milli Star has an appearance in a stakes race on August 18, 2019 at Ellis Park in the TwinSpires Ellis Park Debutante Stakes (Black Type). It didn't go swimmingly, with Milli Starr finishing 9th in the $100,000 event. Since then, Milli Starr has finished 7th, 3rd, 5th.
Milli Starr finished 5th in her most recent outing on June 17 in a $16,000 event. This is the easiest assignment she has been faced with. Even the only win of her career, she's 1 for 7, was for $50,000 last summer. If she runs her race a win should be within reach.