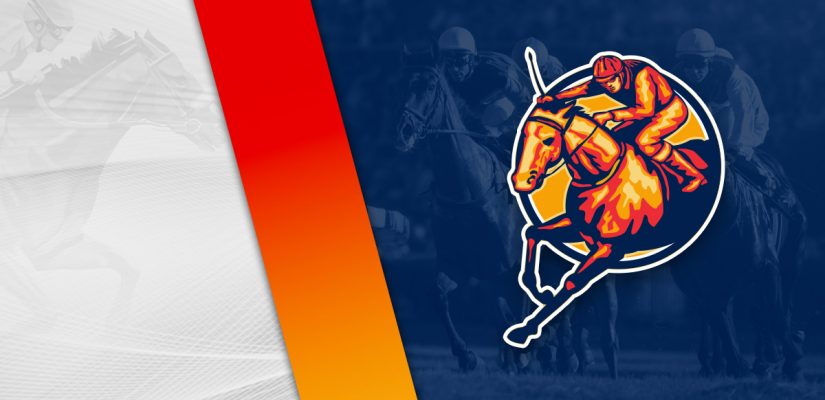 There is more racing to be had on Tuesday at BetOnline. You can find afternoon and evening racing, with a total of nine racecourses. Parx has the lone stakes race with a $100,000 event in Philadelphia. There isn't much else going on in terms of any notable racing.
$25 Risk-Free Horse Racing Bet!
The Breeders' Cup Series qualifying events are in the books. There are no more opportunities to earn invites to the Breeders' Cup at Del Mar. The much anticipated weekend in California will take place on November 5 and November 6.
The season ends with the Breeders' Cup at Del Mar. No, this doesn't mean that horse racing will not be running through the rest of the ball and winter. There is a break between the Breeders' Cup, and when the Road to the Kentucky Derby fires up in 2022, though. You don't find too many big events in the winter.
We have Parx covered during the afternoon horse in Philadelphia, and then taking our attention to Mountaineer Park under the lights in West Virginia. Head below for our free Mountaineer Park picks on October 12, 2021.
Race 5
(1) Carrier Pigeon
+2000 (20/1)
(2) Mr. Tripledouble
+200 (2/1)
(3) Economic Policy
+800 (8/1)
(7) Kandy Charge
+600 (6/1)
(8) Tribulation
+1500 (15/1)
Post Time: 8:40 p.m. EST
Distance:1 Mile 70 Yards
Purse:$8,100
Race 5 is a mile and 70 yards on the dirt for a $8,100 purse. Take a look at Hot Socks and Mr. Tripledouble to show up with the intent on winning.
Hot Socks is 3 for 20 in his career, with a winning performance two races back on June 4. He beat Pequeno Monte by 2 ¼ lengths for a $11,500 purse.
That was a solid performance, though Hot Socks was unable to follow up on September 26. He dropped to 5th for a $18,800 purse. Much too tough, but down to $8,100, this gelding has to be watched closely.
Mr. Tripledouble is 3 for 14 in his career, and has finished 5th, 3rd, 1st in his previous three outings. He's coming off a 1 ¼ length win for a $9,400 purse on October 3.
Mr. Tripledouble set the pace and controlled that race for a wire-to-wire victory. He was never under pressure from his foes. This was after showing 3rd on August 15 for a $21,200 purse. The class drop served him well.
Race 6
(1) Two Gold Spots
+1500 (15/1)
(2) Jovial John
+160 (8/5)
(4) Pure Moment
+800 (8/1)
(5) U S S Costly
+1000 (10/1)
(6) Swat Party
+250 (5/2)
(7) Moody's Brother
+2000 (20/1)
(8) Oil Colony
+350 (7/2)
Post Time: 9:05 p.m. EST
Distance:5 ½ Furlongs
Purse:$7,800
Race 6 is a modest $7,800 purse event at Mountaineer tonight. Expect to see Swat Party and Jovial John to give a productive showing in this one. Swat Party is a one-time winner, though that was way back as a rookie in 2019.
Swat Party has gone winless in ten races since then. In his last three outings, he finished 5th, 4th, 5th, so a better finish would be encouraging for Swat Party on Tuesday night.
In his most recent attempt, Swat Party finished 5th for a $11,300 purse. That was an acceptable effort on September 28.
Jovial John should be the top contender to score a win on these terms. He is 4 for 13 in his career, and has finished 2nd, 4th, 3rd, 1st in his last four outings.
In great form at the moment, there's a good chance of finding Jovial John in the winner's circle. In his last attempt, Jovial John beat Tommy Tuesday by 4 ¼ lengths for a $7,800 purse.
That was easy and Jovial John is staying in the same class. If Jovial John is interested in running his normal race on Tuesday, then no foe should be able to catch him in this event. I would look at the No. 2 to cash.
Race 7
(1) Southern Spirit
+800 (8/1)
(2) I'm A Lawman
+400 (4/1)
(5) Wasjuannowpaul
+350 (7/2)
(6) Five Card Draw
+800 (8/1)
(7) Ferlin Husky
+1500 (15/1)
Post Time: 9:30 p.m. EST
Distance:5 ½ Furlongs
Purse:$8,700
Race 7 covers 5 ½ furlongs on the dirt for a $8,700 purse. This one looks like a race between Irish Cat and Side Car.
Irish Cat is 7 for 58 in his career, and could have a good chance of stepping up for a win since May 26. In that win, Irish Cat defeated The Filter by a neck for a $13,200 purse.
He finished 5th, 4th, 2nd after that win. In his most recent attempt, Irish Cat placed 2nd behind Cowboy Rusty by a neck for a $8,500 prize.
A similar performance is going to put Irish Cat right there at the wire again. Side Car is 4 for 28 and has been in good shape recently.
In his last two attempts, Side Car finished 1st and 2nd on September 22 and September 29. He topped Air Force Jet by a half length for a $8,100 purse, and then came back to place 2nd behind Muntij in a $8,700 assignment.
I like both Side Cat and Irish Cat in this spot. They should compete in the stretch for the win. In that case I think you're getting the best value on Irish Cat to win. In a close duel type of race, you always have to go with the better price.