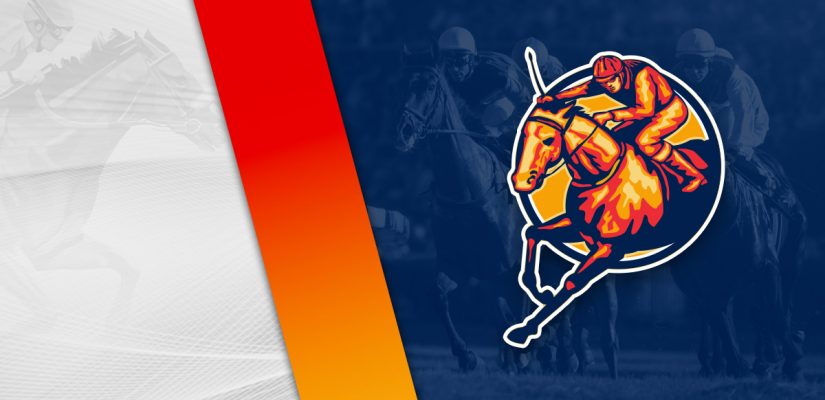 If the afternoon slate isn't enough, there is some night racing at Mountaineer Park on Tuesday night in West Virginia. Charles Town and Mountaineer Park in West Virginia are always reliable tracks to depend on if you're looking for some horse action in the evening hours. Mountaineer Park has a modest card of nine races worth $95,300 on Tuesday night. Generally at Mountaineer Park, you are going to find total prize money around the $100,000 mark. There isn't a whole lot of money on the line in West Virginia, though they do host some wealthy stakes races occasionally throughout the year.
$25 Risk-Free Horse Racing Bet!
One of the smaller tracks, Remington Park in Oklahoma, will have an opportunity to have the spotlight on Friday. Remington Park will host ten stakes races with the feature race worth $175,000 in the running of the Oklahoma Classics Cup. Nine of the ten stakes events will be for $100,000 or more. Saturday is reserved for Ascot Racecourse in England. There will be four Grade 1 races and a Grade 2 event on Saturday overseas. The biggest race in North America is at Keeneland in Lexington with the running of the $200,000 Lexus Raven Stakes (Gr. 2).
The stakes are considerably lower at Mountaineer Park, but we can still do something with this card. If you are looking for some Tuesday afternoon picks, be sure to check out what we have at Parx in Philadelphia today. Head below for our free Mountaineer Park picks for October 13, 2020.
Race 3
(1) B Sky High
+1000 (10/1)
(2) Dream On Gorgeous
+3000 (30/1)
(4) Millbank Magic
+3000 (30/1)
(5) Flat Discount
+600 (6/1)
(6) Broken English
+1000 (10/1)
(7) Sweepeno
+1000 (10/1)
(8) Orbital Deity
+2000 (20/1)
(9) Track Magic
+3000 (30/1)
(10) Loving Moment
-125 (4/5)
Post Time: 7:50 p.m. EST
Distance:1 Mile 70 Yards
Purse:$17,800
Race 3 is the co-feature race at Mountaineer Park on Tuesday night. It's the biggest turf race of the evening, with a purse of $17,8000 available for a mile and 70 yards. Bee Wings and Loving Moment should run a strong race tonight. Bee Wings is 1 for 14 in her career and feeling confident after some nice consistently recently.
She has finished in the top-3 in four straight performances and coming off a win on September 30. Bee Wings was a 3 ½ length winner over Summer Hours for a $15,500 purse. Prior to that race, Bee Wings placed 2nd behind Desirade by a head at the wire.
After coming close in several events, Bee Wings was finally able to reach the promised land for the first time in 14 attempts. And after consistently finishing in the top-3 in four straight performances, he's looking to go up slightly in class to a $17,000 race. This should still be an attainable assignment for Bee Wings.
Loving Moment is dropping down in class following decent success in a $77,000 event on September 19. She finished 1st, 3rd, 7th, 6th, 3rd in her previous five performances. In her most recent outing, Loving Moment showed 3rd at Churchill Downs in the $77,000 assignment.
Despite keeping things close by 3 ½ lengths, Loving Moment gets a huge class drop to a $17,800 race on Tuesday night. That should help out immensely, as her trainer is searching for a win in this one. It's win or bust for Loving Moment in Race 3.
Race 5
(1) Whats Your Dream
+3000 (30/1)
(2) Calvert Cliff
+3000 (30/1)
(3) Miss Holiday
+2000 (20/1)
(4) Two Diamonds
+1000 (10/1)
(5) Heretoplay
+1000 (10/1)
(6) Factum's Reward
+120 (6/5)
(7) Patty's Mischief
+2000 (20/1)
(8) Sealed With a Kiss
+250 (5/2)
(9) Tropical Runnings
+600 (6/1)
(10) Chocolate Candy
+2000 (20/1)
Post Time: 8:40 p.m. EST
Distance:1 Mile
Purse:$6,900
This is the smallest race at Mountaineer Park on Tuesday night. A purse of $6,900 is on offer in Race 5 in this mile long race on the main track. Factum's Reward and Sealed With a Kiss are going to be hot contenders in Race 5.
Factum's Reward is the betting favorite at 6/5 on the morning-line. Whenever I see 6/5 it makes me think of dreaded 6/5 blackjack, but that's a story for a different day. Factum's Reward is 3 for 34 in her career and was finally able to get back to place money for the first time in seven races on September 30.
Factum's Reward came 8 ½ lengths short of a win against Dawnmimo in a $6,900 event on September 30. That was good 2nd place, though, and Factum's Revenge was able to grab $1,380 out of the purse. Leading up to that outing, Factum's Revenge finished 6th, 4th, 5th, 6th, 5th, so that was a nice change.
Those races were closer to the $10,000 class, so Factum's Reward saw better results after easing in class. Expect her to run a close race on Tuesday night. Sealed With a Kiss is likely going to be hanging around and ready to strike as well, though. She is 9 for 47 in her career and on the heels of a 3rd place showing on September 22 in a $6,900 event.
However, Sealed With a Kiss went 4th, 10th, 7th, 5th prior to that race. The majority of those races were in the $6,900 class, so it isn't like she found more success after dropping in class like Factum's Reward. I'm on Factum's Reward to edge out Sealed With a Kiss in a battle between a pretty weak field.
Race 6
(1) Classic Heath
+2000 (20/1)
(2) Leaving Home
+2000 (20/1)
(3) Pablo's Quest
+300 (3/1)
(4) Play'em Or Fold'em
+3000 (30/1)
(5) Trooper Thorn
+160 (8/5)
(7) I Dub Thee
+600 (6/1)
(8) Starship Fonzy
+250 (5/2)
Post Time: 9:05 p.m. EST
Distance:5 ½ Furlongs
Purse:$6,800
Race 6 is our next and final stop at Mountaineer Park on Tuesday night. Another small purse of $6,800 is on offer. It doesn't get much smaller than a $6,800 prize at Mountaineer Park. Starship Fonzy and Trooper Thorn should run strong races here. Starship Fonzy is 1 for 27 in his career, and finally arrived in the winner's circle for the first time in his career on September 17. That was a 1 ¼ length win in a $8,500 event for Starship Fonzy.
He was unable to follow up, though, and finished 4th on September 29 in a $8,900 race. Starship Fonzy drops in class to a $6,800 race on Tuesday. He'll likely be close, but has been so inconsistent throughout his career that it's difficult to put some support behind him to get the win. In his previous five performances, Starship Fonzy has finished 6th, 3rd, 7th, 1st, 4th. He can certainly win at this level, though.
Trooper Thorn is 1 for 4 in his career with two of those outings in the top-2. However, Trooper Thorn has been seldom used, with a win on June 12, 2018 and then returning a year later on April 5, 2019. Trooper Thorn was back out on the track September 30, 2020 for a strong performance. He placed 2nd behind Chocologist by 7 lengths in a $6,800 event. Following the layoff, Trooper Thorn wasn't expected to run that well, but he surprised to an extent. With the rust shaken off in that race, look for Trooper Thorn to have the upper hand on this competition.