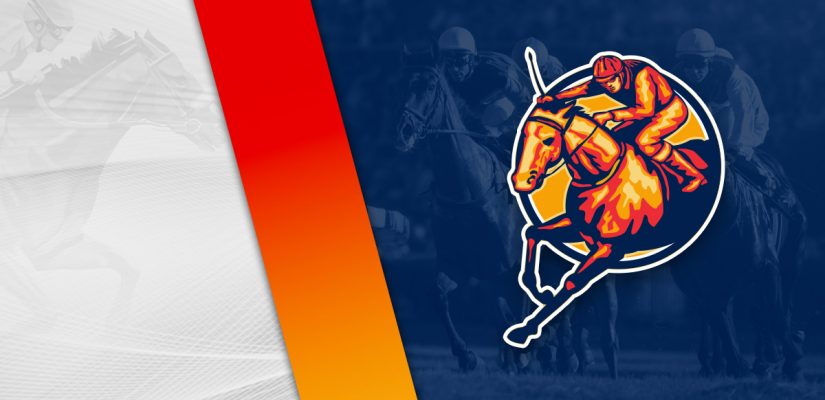 With the NLCS and ALCS in the books, there isn't much in the way of everyday action available at the sportsbook. At least when it comes to sports in the US. The NFL and college football continues, but you are not going to find football on a daily basis. With college basketball returning soon, there is going to be non-stop action in just over a month, though.
That is something to look forward to. In the meantime, horse racing is one of the only everyday betting events available in North America. The NBA and NHL intend to return in January, so we're going to have a lot of action all at once in just a few months, though.
There are seven tracks available for wagering at MyBookie on Monday. That includes in the afternoon and evening. If betting the NFL isn't your thing, which has two games on the docket today, there is more than enough horse racing. That includes during the afternoon and evening hours.
Mountaineer Park in West Virginia will have some racing under the lights on Monday night. They have nine races on the schedule with a total of $81,900 available in prize money. We have some afternoon horse racing picks at Finger Lakes Racetrack if you are looking for some earlier picks. Head below for our free Mountaineer Park picks for October 19, 2020.
Race 3
(1) Light Hearted
+1000 (10/1)
(2) Extra Gorgeous
+250 (5/2)
(3) Letsgetitperfect
+2000 (20/1)
(4) Jima's Gold
+600 (6/1)
(5) Thalia's Song
+500 (5/1)
(6) Gemagility
+600 (6/1)
Post Time: 7:44 p.m. EST
Distance:6 Furlongs
Purse:$7,100
Race 3 gets us going at Mountaineer Park on Monday evening in West Virginia. This event will cover 6 furlongs on the dirt for a $7,100 purse. Extra Gorgeous and Truly Red should present bold bids on Monday evening.
Extra Gorgeous is 3 for 14 in her career with a win in her most recent outing on September 1 at Canterbury Park. Preceding that outing, Extra Gorgeous placed 2nd on August 17. That was a $12,5000 event. Extra Gorgeous was ¾ lengths behind Badgeri Candy in that race.
In her next showing, Extra Gorgeous did one better to win by 1 length over Silvera in a $12,500 event at 7 ½ furlongs. This is a nice change for Extra Gorgeous after she finished outside of the top-3 in seven straight outings. It isn't like Extra Gorgeous dropped in class either.
She finished 4th in a $12,500 race on August 3 before getting into form. Truly Red has been in the top-3 in six straight performances, which includes three wins going back to July 23. In her latest entry, Truly Red beat Premium Motion by 1 ¼ lengths in a $16,000 event on October 8.
It was a comfortable win for Truly Red, as she drew clear in the stretch run after grabbing the lead at the top of the stretch. She is typically used to competing for purses in the $15,000-$20,000 range, so this is a decent drop in class for her. Look for Truly Red to take care of this field.
Race 4
(1) Diamond Rider
+1500 (15/1)
(2) Ferlin Husky
+600 (6/1)
(3) Cowboy Rusty
+350 (7/2)
(4) Grin n' Bear
+160 (8/5)
(5) Whistling Wind
+1000 (10/1)
(6) Asongforyou
+300 (3/1)
(7) Mister Europa
+3000 (30/1)
(8) Star Maneuver
+1200 (12/1)
Post Time: 8:06 p.m. EST
Distance:5 Furlongs
Purse:$6,900
A modest purse of $6,900 is on offer for 5 furlongs on the dirt at Mountaineer Park in Race 4 on Monday night. Eight horses are scheduled to participate in this event, two of which catch my attention.
Cowboy Rusty and Grin n' Bear should be able to have strong performances in the race. Cowboy Rusty will be right next to Grin n' Bear in the gate from the No. 3 post position. He has finished 4th, 5th, 4th, 2nd in his previous four performances.
This was after Cowboy Rusty was in the top-3 in six consecutive races. That included back-to-back wins on April 29, 2019 and May 13, 2019. Cowboy Rusty returned from his layoff on September 6 to finish 4th in a $6,900 event. He followed up to place 2nd on September 22 in another $6,900 race.
I think Cowboy Rusty just had to shake off some of the rust. He looked much better in his most recent effort. There's certainly an opportunity here for Cowboy Rusty to do a spot better in this assignment. Grin n' Bear is 8 for 29 in his career and is the most consistent horse in this event.
Grin n' Bear has been successful at picking up some prize money for over a year now. Since June 11, 2019, Grin n' Bear has finished in the top-3 in 8 of 10 races. In his most recent start he showed 3rd in a $13,230 event on September 14 at Fort Erie. He's accustomed to racing for bigger purses than what he is gunning for today. This fairly sizable drop in class should help get him into the winner's circle.
Race 7
(1) Cattleya
+1500 (15/1)
(2) Iwillbefirst
+160 (8/5)
(3) Dama de Noche
+800 (8/1)
(4) Sheza Mean Broad
+1000 (10/1)
(5) Stormin Rosemary
+500 (5/1)
(7) Atalanta Belle
+1000 (10/1)
(8) Just What I Needed
+400 (4/1)
Post Time: 1:14 p.m. EST
Distance:1 Mile 70 Yards
Purse:$6,700
Race 7 is another modest purse at Mountaineer Park on Monday night. This event will go for a mile and 70 yards for a $6,700 purse. Daisy Mae and Iwillbefirst should be in the mix in the stretch in this one. Daisy Mae made her debut on September 28 and ran a decent race to finish 4th as a first-time runner. That was for a $6,700 purse and she ran as expected in that class. Following the respectable performance, Daisy Mae will remain in the same class and run for another $6,700 purse on Monday night.
If improvements were made from that race, then Daisy Mae should have something to say in the stretch. If she remains in the same form, then it's likely going to be more of the same. In any case, I'd rather put Daisy Mae on my shortlist rather than another horse in most of this field that hasn't done much with more experience. I will take my chances on Daisy Mae holding something back with the best yet to come. What you've seen is what you're going to get with most horses in Race 7.
However, Iwillbefirst is probably going to be a step ahead of the rest of this field. Iwillbefirst hasn't been first yet, as she has gone 0 for 20 in her career. That said, she is coming one of the best outings of her career on October 7. She placed 2nd behind Written in Red by 1 ¼ lengths in a losing effort. It wasn't a win, but Iwillbefirst was able to get some of that place money for the first time in four races. Prior to finishing 2nd in that race, Iwillbefirst was competing for $10,000+ purses, so this assignment is more than attainable for her.