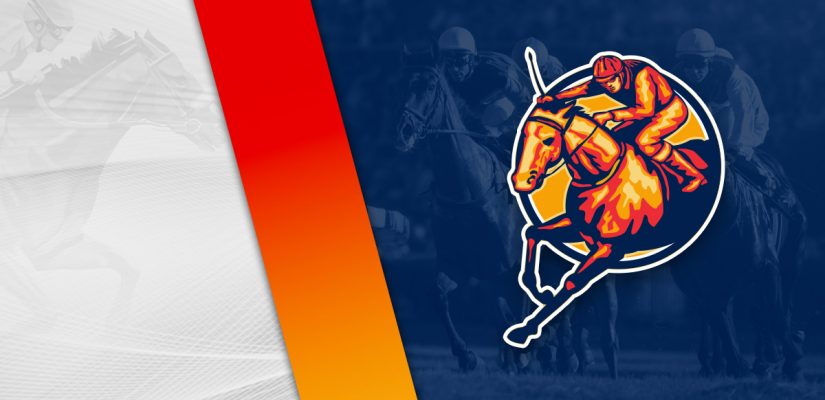 There are a handful of tracks available for wagering on Tuesday afternoon and evening. As we approach the Breeders' Cup and winter months, the cards during the week slowdown considerably. That's not to say there isn't going to be any horse racing available. There's always going to be tracks with meets going on.
The only day that horse racing goes dark in North America during the year is on Christmas Day. You aren't going to get year-round events in any other sport. Okay, we all know from the pandemic that table tennis never stops as well. If you know what you're doing, some table tennis leagues and tournaments can be profitable.
My most profitable sport over the last month has been horse racing. The same goes for all-time. Hitting a big Pick 5 doesn't hurt, but up easily on just straight wagers as well. We have three selections at Finger Lakes on Tuesday afternoon, and then going to the evening card at Mountaineer Park tonight. Head below for our free Mountaineer Park picks for October 19, 2021.
Race 1
(1) Our Flirtation
+500 (5/1)
(2) Cool Spring
+400 (4/1)
(3) Tuesday's Rose
+200 (2/1)
(4) Storms A Brewn
+2000 (20/1)
(5) Warning Belle
+300 (3/1)
(6) Cafe Mischief
+1000 (10/1)
(7) Jima's Gold
+800 (8/1)
(8) Stone Zone
+2000 (20/1)
Post Time: 7:00 p.m. EST
Distance:6 Furlongs
Purse:$8,300
Race 1 is a 6-furlong assignment for a $8,300 purse on the dirt. Consideration for Warning Belle and Tuesday's Rose to win this one looks like a good move for the shortlist.
Warning Belle is 3 for 21 in her career, and has finished 1st, 6th, 2nd in her career. She struck on August 13 with a half length win for a $17,700 purse.
That was a good effort from Warning Belle, and her most recent attempt wasn't too bad either. She placed 2nd behind Lenches Gimme by 3 ¼ lengths in a $15,435 event.
Tuesday's Rose is 11 for 40 in her career. In her last four attempts, she's finished 3rd, 1st, 4th. Her win two races back was a half length score over Misspotofgold for a $22,000 prize.
Tuesday's Rose most recently finished 4th at Monmouth in a $26,200 event. Look for a transfer to Mountaineer Park from Monmouth to do her well. This looks like the best of Race 1.
Race 2
(1) Magical Justice
+500 (5/1)
(2) Bella Basora
+1000 (10/1)
(3) G's A Looker
+350 (7/2)
(4) Palm D'oro
+800 (8/1)
(5) Leo's Diamond
+250 (5/2)
(6) La Negrita
+1200 (12/1)
(7) Super Britches
+800 (8/1)
(8) Coco Machen
+400 (4/1)
Post Time: 7:25 p.m. EST
Distance:5 Furlongs
Purse:$7,900
The second event of the day at Mountaineer Park is a modest event for a $7,900 purse. Expect G's A Looker and Leo's Diamond to have a big showing in this one.
G's A Looker is 2 for 15 in her career, and has finished 2nd, 5th, 1st in her previous three attempts. The filly is coming off a 3 length win over Carismatica for a $7,800 purse.
This was after finishing 5th on September 5 in a $7,800 assignment. Which G's A Looker shows up on Tuesday? A similar effort as her last outing should be good here, but Leo's Diamond should be tough.
Leo's Diamond is 2 for 11 in her career, and has finished 3rd, 3rd, 2nd, 2nd, 4th, 1st, 2nd in her previous two assignments. She was a 5 length winner over G's A Looker on August 17 in a $7,900 event.
Leo's Diamond came back on September 29 to place 2nd behind Zoe My Love by ¾ lengths. Not a bad attempt from Leo's Diamond. If he puts forth the same effort, expect Leo's Diamond to have a strong performance in this one for a chance at a win against this field.
Race 5
(2) Final Proof
+1000 (10/1)
(3) Carolina Island
+1500 (15/1)
(4) Candy Carlos
+350 (7/2)
(5) Super Vision
+450 (9/2)
(6) The Wayne Factor
+1000 (10/1)
(7) Beautiful Game
+400 (4/1)
Post Time: 8:40 p.m. EST
Distance:1 1/16 Miles
Purse:$8,500
Race 5 covers 1 1/16 miles on the dirt for a $8,500 purse. This one should see Leombruno and Candy Carlos with a good chance of striking at the wire.
Leombruno is 14 for 60 in his career, and has finished 1st, 1st, 3rd, 7th, 5th, 2nd in his career. In his most recent win, he beat Smokin Hot Energy by a neck for a $12,300 purse.
Candy Carlos is 13 for 58 in his career, and has finished a winner in back-to-back attempts on July 31 and September 18. Candy Carlos defeated Welling by a head for a $23,000 purse on July 31 and then followed up for a $16,000 purse.
Candy Carlos beat Lectric Choke by a half length in his $16,000 win on September 18. That was a promising effort from Candy Carlos, and he's down in class on Tuesday. If his form holds, Candy Carlos should be a tough one to beat. The value is too good to pass on with the No. 4.