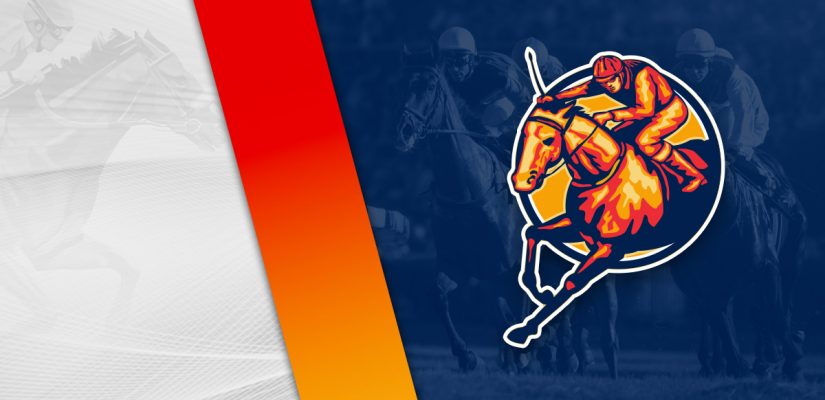 We're off and running at Mountaineer Park on Tuesday night. It was a winning night in West Virginia on Monday. Two horses came through to the winner's circle, while another was scratched and didn't race. That makes it a winning effort which I will definitely take. There isn't much in the way of horse racing on Tuesday, but we can still cash in. BetOnline, who is up and running now, is offering six racecourses in the US for wagering on Tuesday.
$25 Horse Racing Risk-Free Bet!
You aren't going to find any big time stakes racing today, but we'll get it on Saturday at Belmont Park, Laurel Park, and Woodbine. The Canadian Triple Crown is on the line at Woodbine, as Mighty Heart horse, who has only one eye, can win the final leg of the Triple Crown in the $400,000 Breeders' Stakes.
Elsewhere, Laurel Park has 12 stakes races at the Saturday meeting. The $175,000 Empire Classic Stakes and $175,000 Empire Distaff Stakes at Belmont are the biggest races in the US on Saturday, with the $200,000 Goldikova Stakes (Gr. 2) on Sunday the biggest of the weekend. In the meantime on Tuesday, hopefully we can make it back-to-back winning days at Mountaineer Park. Head below for our free Mountaineer Park picks for October 20, 2020.
Race 3
(1) Elanor's Diamond
+800 (8/1)
(2) Ultra Diva
+450 (9/2)
(3) Jen's Orphan
+600 (6/1)
(4) Unbridledselection
+250 (5/2)
(5) Two Gold Spots
+2000 (20/1)
(6) My Boy Stryker
+300 (3/1)
(7) Touch of Energy
+1000 (10/1)
(8) Brave Stranger
+600 (6/1)
Post Time: 7:44 p.m. EST
Distance:6 Furlongs
Purse:$15,500
Race is the co-feature race of the night at Mountaineer Park. A purse of $15,500 is on the line in this event, which will have 6 furlongs of racing for eight participants. Unbridledselection and first-time runner My Boy Stryker are going to be worth some consideration in Race 1. My Boy Stryker will make his debut on Tuesday evening.
His work in the morning has been encouraging, so if it translates over to the racetrack in his course debut, then he should be close at the wire. My Boy Stryker has completed two 4 furlongs in prep work for today. He completed 4 furlongs with times of 50.20 and 48.40 seconds. My Boy Stryker could strike as a rookie at Mountaineer Park here.
Everything will have to come together for him in this one. Topping Unbridledselection, who has been a consistent customer since the summer, should be a tricky foe to overcome. Unbridledselection has finished in the top-3 in 6 of his previous 7 performances. He has yet to go to the winner's circle, nor has anyone else in this race.
However, Unbridledselection has been the closest to getting the job done. In his latest outing, he showed 3rd to lose to heavy favorite Orange Punch, who is far better than any horse registered in this race. A look at the No. 4 horse is probably a good bet here.
Race 6
(1) Spring Lass
-125 (4/5)
(2) Dream On Gorgeous
+2000 (20/1)
(5) Old and Costly
+500 (5/1)
(6) Dudes Pick
+400 (4/1)
(7) Gran Brandy
+1500 (15/1)
Post Time: 8:50 p.m. EST
Distance:6 Furlongs
Purse:$10,300
Race 6 is a 6-furlong race worth $10,300 at Mountaineer on Tuesday evening. Spring Lass and Dudes Pick should be on your shortlist for this event. Dudes Pick is 1 for 12 in her career with a win on May 16. Since that win, Dudes Pick has gone 7th, 8th, 4th, 3rd. She won a $27,000 event in May and has not been in the same form thereafter. That was a big upset for Dudes Pick, as she drew clear by 2 ½ lengths in the stretch. Finding that same form has been difficult after the fact, though.
In her most recent performance, Dudes Pick showed 3rd on August 27 in a $18,000 event. With this entry today, Dudes Pick is sliding well down the class scale to a $10,300 race on Tuesday night. Usually that would be a terrific sign for Dudes Pick, and it would have been if she didn't have to contend with Spring Lass. Unfortunately for her connection, Spring Lass should be able provide her with some issues.
Spring Lass is 5 for 14 and has a stakes win under her belt from 2018 at Charles Town. She won the $75,000 Black Type event in impressive fashion, as Spring Lass cleared the field for an easys 7 ½ length win. Spring Lass is coming off a 2 ½ length win over Lil Sweetheart on September 30. She no longer has the form to win a $75,000 stakes race, but $10,300 yes. Before that win, Spring Lass was competing for $25,000 purses. This should be a winnable outing for her.
Race 8
(1) Andres Roman
+1000 (10/1)
(2) Gatto Rosso
+500 (5/1)
(3) A B G Guerrero
+1500 (15/1)
(4) King Stormy
+1200 (12/1)
(5) Without Malice
+120 (6/5)
(6) Prime Time
+600 (6/1)
(7) Allaboutbiz
+250 (5/2)
Post Time: 9:34 p.m. EST
Distance:6 Furlongs
Purse:$10,300
Race 8 is our final stop at Mountaineer Park on Tuesday night. One more race under the lights for us in West Virginia. Race 8 presents another $10,300 prize. This event will take over 6 furlongs to complete on the dirt. Allaboutbiz and Without Malice could duel in this race down the stretch.
Allaboutbiz has finished in the top-3 in six straight races. After 5th in his debut, Allaboutbiz responded with a nice run, and just came off the first win of his career on September 7. Allaboutbiz won by 9 lengths in a blowout over Grazed My Biscuits by 9 lengths in a $15,500 event as the favorite. He made it look easy in that performance. This should be another winnable event for Allaboutbiz, with serious place claims and a chance to win in the stretch.
Without Malice was a no-show in his most recent performance after bolting the first turn and slowly dropping out of the race. He just didn't want to run that day and that was the result. Prior to that, Without Malice placed 2nd as the favorite in a $17,800 event on September 21, and showed 3rd on September 6, again as the favorite in a $17,800 race.
As a rookie on June 28 at Los Alamitos, he was 6th after weakening in a $45,000 event. This is the lowest class Without Malice has been in, though Allaboutbiz is dropping as well after dominating a $15,500 race just over a month ago. Without Malice has really disappointed so far in his career, coming up short when he was expected to run a much better race. I will put my confidence in the No. 7 horse to deliver from the outside and pull off a mini upset.