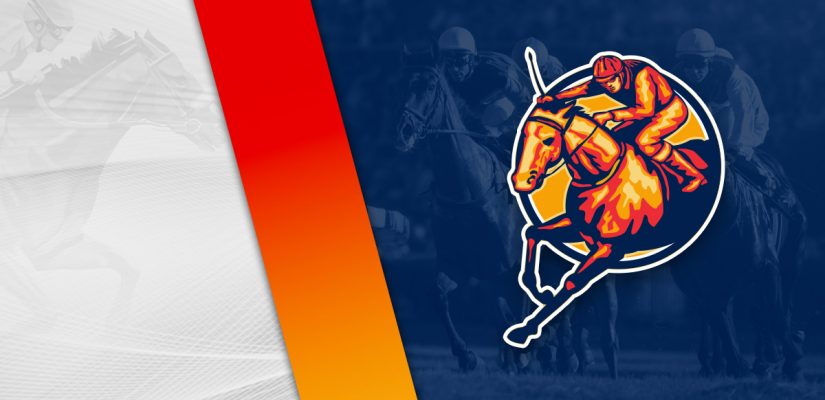 We're getting closer to Breeders' Cup Day in California. The wait is less than a week away, with races beginning on Friday. The feature race is of course the $6,000,000 Breeders' Cup Classic.
There will be a full preview of the event on the blog either today or Monday, so check back soon for that. If you're clueless regarding horse racing and need an overview, it should be a good read. And even veterans who know the ins and outs, you can check it out to either agree or disagree with my thoughts.
TheSportsGeek has two tracks covered for this Sunday. Churchill Downs is back, my favorite track, so that's nice to see. You can go to the Churchill Downs page for more information. Head below for Mountaineer Park picks for Halloween night on October 31, 2021.
Race 2
(1) Peach Bellini
+1500 (15/1)
(2) Pregolya River
+2000 (20/1)
(3) Esta Caliente
+1200 (12/1)
(4) Abuela Cori
+250 (5/2)
(5) Unusual Gift
+2000 (20/1)
(6) Honor the Tab
+2000 (20/1)
(7) Pivotal Woman
+800 (8/1)
(8) Segoviana
+1000 (10/1)
(9) Curt's Angel
+100 (1/1)
Post Time: 7:25 p.m. EST
Distance:1 Mile
Purse:$7,700
Race 2 is a $77,000 event covering a mile on the dirt. Abuela Cori and Curt's Angel should have the best presence in the stretch run in this event.
Abuela Cori is winless in 18 attempts, but could have a chance in this one Sunday night. She's finished 3rd, 4th, 2nd in her previous three outings.
Abuela Cori placed 2nd behind Tripple Step by 2 ½ lengths for a $7,700 purse. This was after finishing 4th on October 5 in a similar race.
Curt's Angel should be able to get this done from the outside. She is winless in five attempts, finishing 4th, 4th, 8th, 2nd, 3rd in five assignments.
Curt's Angel placed 2nd behind Machinsima by 2 ¼ lengths for a $18,552 purse on August 24 at Fort Erie. In his next and most recent outing, Curt's Angel showed 3rd on October 12 in a $14,700 assignment. Down to $7,700 this looks too easy for Curt's Angel if she's feeling right.
Race 3
(2) I'm a Cool Man
+1200 (12/1)
(3) Ruling Empire
+160 (8/5)
(4) Solitaire Game
+200 (2/1)
(5) Halo's Dance
+800 (8/1)
(6) Honor Life
+450 (9/2)
Post Time: 7:50 p.m. EST
Distance:6 Furlongs
Purse:$18,800
Race 3 is a $18,800 event covering 6 furlongs on the dirt. Look for good work from Solitaire Game and Ruling Empire in this one.
Solitaire Game is 6 for 30 in his career, and has finished 1st, 7th, 3rd, 1st in his previous four attempts. The gelding had a nice showing on October 10 for a $18,800 assignment.
Solitaire Game beat Across the Aisle by a head in a close call at the wire. He showed 3rd prior to that event in the same class.
Ruling Empire is a five-time winner in 34 assignments in his career. In his last two attempts, Ruling Empire finished 1st and 3rd.
He was a 1 length winner on September 23 in a $19,700 event. Ruling Empire was unable to follow up, but looked good to show 3rd for a $19,700 purse on October 6.
This likely isn't going to be a clear win for Ruling Empire, but should have the upper hand on Solitaire Game at the wire.
Race 5
(1) A J's Mojo
+400 (4/1)
(2) Everglide Drive
+300 (3/1)
(3) Captain Cholo
+3000 (30/1)
(4) Sir Nuisance
+1200 (12/1)
(5) Rejuvenate
+120 (6/5)
(6) Blame the Kids
+800 (8/1)
(7) Honkeytonk Man
+2000 (20/1)
(8) Fly Sweet Sky
+1000 (10/1)
Post Time: 8:40 p.m. EST
Distance:5 ½ Furlongs
Purse:$7,900
The fifth race at Mountaineer Park covers 5 ½ furlongs for a $7,900 purse. A J's Mojo and Rejuvenate should be the ones to watch in this assignment.
A J's Mojo is 8 for 55 in his career, and has finished 3rd, 3rd, 6th, 2nd, 5th in his previous five attempts.
He placed 2nd behind Machinist by 1 ¼ lengths for a $7,900 purse on September 22, and then most recently 5th in the same class. His most recent effort was disappointing.
Rejuvenate is 4 for 34 in his career with some good form recently. He has finished 2nd, 7th, 2nd in his previous three outings.
Rejuvenate placed 2nd behind All About Ready by a neck for a $7,900 assignment. This was after struggling in a $12,000 event going 7th on July 25.
Based on his recent form, Rejuvenate is worth consideration on Sunday night.