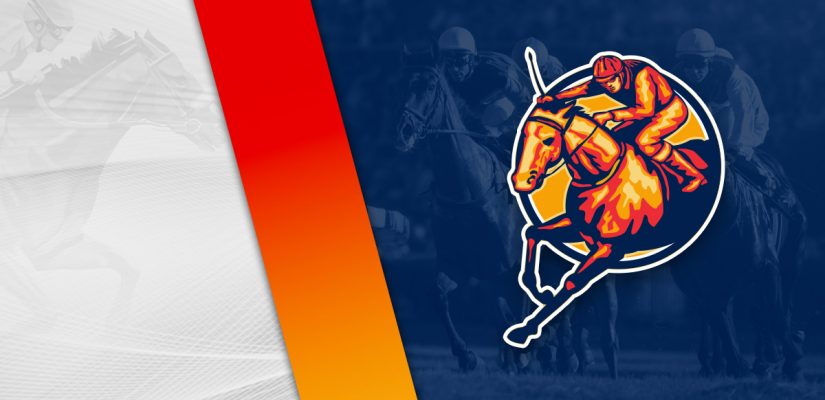 The $1,000,000 Toyota Blue Grass (Gr. 1) was the feature event on Saturday and we had a winning horse. Zandon overcame traffic for a small upset in the Blue Grass. He's eligible for the Kentucky Derby with the win at Keeneland.
After that performance, Zandon is going to get some attention on the betting board. If Zandon had a clean run out of the gate, he would have drawn off for a much easier win.
The day after the final 100-40-20-10 Road to the Kentucky Derby brings a decent card. The feature race on Sunday is the $200,000 Palisades Stakes at Keeneland.
We're opening the action at Oaklawn Park in Arkansas for this one. Oaklawn Park has nine races worth $429,000 in prize money on Sunday. Head below for our best Oaklawn Park picks on April 10, 2022.
Race 2
(1) Tiz the Journey
+1000 (10/1)
(2) Mountain Pine
+2000 (20/1)
(3) Dude Drop Kid
+800 (8/1)
(4) Tequila Revolution
+800 (8/1)
(6) Practical Man
+500 (5/1)
(7) Remember Normandy
+350 (7/2)
(8) Nugget of Grace
+350 (7/2)
Post Time: 1:29 p.m. CST
Distance: 1 1/16 Miles
Purse:$30,000
In the second race at Oaklawn Park, expect big work from Remember Normandy and La Flecha in the stretch run.
Remember Normandy is winless in nine attempts, but should draw close today. In his last three outings, he's finished 5th, 6th, 4th.
Remember Normandy finished 4th in his most recent race for a $30,000 purse. That was an alright performance, though Remember Normandy is capable of much more.
La Flecha doesn't have a win nine career races, but could be good for a win in this one. The gelding most recently finished 4th in a $30,000 race.
It was an even race throughout for La Flecha. Despite the loss, he can probably get this with a similar performance.
Race 4
(3) Penetrator
+250 (5/2)
(4) Philo Beddoe
+800 (8/1)
(5) Jerry's Eighty
+400 (4/1)
Post Time: 2:33 p.m. CST
Distance:6 Furlongs
Purse:$106,000
Race 4 carries a tidy purse of $106,000 over 6 furlongs of racing. Penetrator and Charco are going to be involved in the stretch in this one.
Penetrator is 7th, 5th, 1st, 4th in four career races. The colt had an 8 length win for a $42,000 purse on February 11.
That was an impressive go for Penetrator. He didn't do it in his next outing, though, as Penetrator finished 4th for a $106,000 purse on March 25.
Charco is likely better suited for this $106,000 assignment. He is top-3 in eight races in his career, including two stakes races.
In his most recent outing, Charco placed 2nd behind Unified Report by a nose in a $52,000 race. This after a 5 ¼ length $53,000 win on February 17.
In his best form, Charco has the talent to handle this field.
Race 6
(1) Razor Ray
+2000 (20/1)
(2) We Thank You
+1000 (10/1)
(3) Project Thunder
+200 (2/1)
(4) Lake Tahoe
+350 (7/2)
(5) Glassato
+1200 (12/1)
(7) The Z Man
+3000 (30/1)
(8) Brody Boucher
+600 (6/1)
(11) Great Awakening
+3000 (30/1)
Post Time: 3:33p.m. CST
Distance: 6 Furlongs
Purse:$29,000
Our final selection at Oaklawn is a $29,000 event covering 6 furlongs. Look at Lake Tahoe and Project Thunder as potential answers to Race 6.
Lake Tahoe is 9th, 4th, 11th, 5th, DNF in five races. He finished 5th on January 8 in a $35,000 event and then DNF after dropping out of a $30,000 race on February 21.
Project Thunder looks like the best option in Race 6. He made his debut on March 28 at Gulfstream Park and that didn't go too well.
Project Thunder finished 8th as a rookie with more expected from the $210,000 gelding. This was a tough one for a first-time run in a $55,000 race.
He's looked better in workouts since then and I'm sure a $29,000 assignment will be much more manageable.