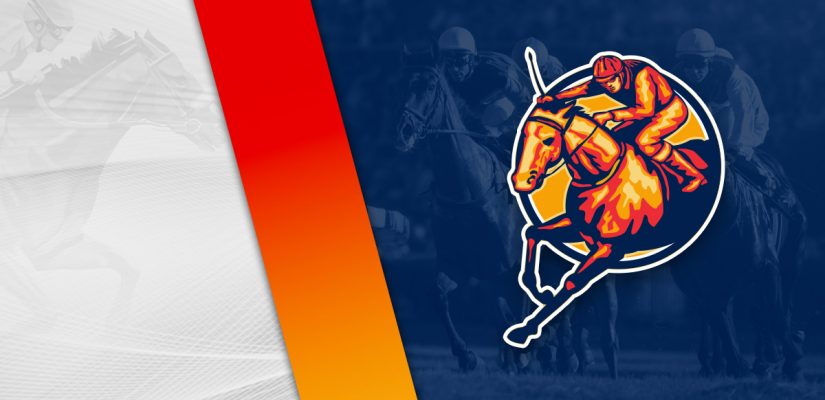 The horse racing continues on Sunday following a big stakes day on Saturday. We had an upset in the $1,250,000 Arkansas Derby (Gr. 1), with Cyberknife coming through at the wire Cyberknife will be going to the Kentucky Derby looking for another upset.
Don't expect to see Cyberknife as one of the morning-line favorites to win the Derby, though he sure looked good on Saturday. With the Jeff Ruby Steaks, Florida Derby, and Arkansas Derby in the books, we move on to next weekend where there is more 100-40-20-10 racing.
Next Saturday there are three more 100-40-20-10 prep races on the Road to the Kentucky Derby. The Santa Anita Derby, Toyota Blue Grass, and Wood Memorial are all scheduled on Saturday. That is the final group of 100-40-20-10 prep races.
The 20-8-4-2 Lexington Stakes will be one last chance to pick up points on April 16. We're back in Arkansas for the Sunday card at Oaklawn Park. Oaklawn has $534,000 in prize money available. Head below for our best Oaklawn Park picks on April 3, 2022.
Race 3
(1) Little Burrito
+400 (4/1)
(2) Little Bird Flash
+800 (8/1)
(4) Dixie Penny
+500 (5/1)
(5) Darling Joanna
+350 (7/2)
(6) Icywilburnyeh
+1000 (10/1)
(7) Fully Aware
+450 (9/2)
Post Time: 2:02 p.m. CST
Distance: 6 Furlongs
Purse:$32,000
Race 3 is a $32,000 event covering 6 furlongs on the dirt. Look for Fully Aware and Aidanike to have a strong presence in the final furlong.
Fully Aware could get it from the outside on Sunday afternoon. The mare is 1st, 5th, 10th. She needs a better effort after finishing 10th in a $29,000 race on March 18.
As a rookie, Fully Aware was sharp with a $46,000 win on February 2. Fully Aware won by 8 ½ lengths in a blowout over her closest foe. That form would put Fully Aware back in control.
Aidanike is 1 for 13 and coming off a big attempt on February 20. She came through nicely for a $26,000 by ¾ lengths.
Before that run, Aidanike placed 2nd behind Itsy Bitsy Betty by 3 lengths on January 8. Given Fully Aware's recent trajectory, I'd look at Aidanike.
Race 5
(1) Eastside Cool
+180 (9/5)
(3) Chisholm Trail
+800 (8/1)
(4) Uncle Mo's Cat
+1000 (10/1)
(5) Jay Vee Bee
+300 (3/1)
(6) Mr. Thunderstruck
+1000 (10/1)
(7) Summer In Malibu
+400 (4/1)
Post Time: 3:03 p.m. CST
Distance:1 1/16 Miles
Purse:$36,000
Race 5 is a $36,000 event covering 1 1/16 miles on the dirt. Summer In Malibu and Eastside Cool have a good chance of getting home in this race.
Summer In Malibu rates as a threat from the outside on Sunday afternoon. She has finished 2nd, 1st in her previous two races.
In her most recent outing, Summer In Malibu defeated is a one-time winner in six attempts. Summer In Malibu most recently got the win, with a 3 ½ length score for $90,000.
This was nice improvement for Summer In Malibu after finishing 3rd, 4th, 5th. Expect Malibu In Malibu to play a role in this one based on recent form.
Eastside Cool is 3 for 16 in his career and in good form, going 2nd, 1st, 2nd in his previous three races. Two races back, Eastside Cool defeated Wartime Hero by 1 ¼ lengths in a $34,000 event.
He came back to place 2nd after getting a DQ for interference. Eastside Cool won by 3 ¼ lengths for a $106,000 purse, but slid to 2nd following the DQ.
I'm going with Eastside Cool to find some redemption on Sunday.
Race 8
(2) Last Samurai
+350 (7/2)
(4) Strong Tide
+200 (2/1)
Post Time: 4:39 p.m. CST
Distance: 1 ½ Miles
Purse:$150,000
Race 8 is the $150,000 Temperence Hill Stakes, a 1 ½ mile event on the dirt. Expect to see Strong Tide and Lone Rock to come up big in this race.
Strong Tide is 9 for 30 and in good form recently. He's finished 3rd, 1st, 3rd, 1st in four races going into Sunday. He's appeared in graded races and should feel comfortable in this race.
Two races ago on January 30, Strong Tide showed 3rd in the $200,000 John B. Connally Turf Cup Stakes (Gr. 3). He returned for a 10 ½ length win for $101,000.
Lone Rock is 14 for 38 and has been successful recently. He's won nine of his previous 12 attempts.
Lone Rock has been a winner of some big races, including the $400,000 Brooklyn Stakes (Gr. 2) on June 5 and $250,000 Thoroughbred Aftercare Alliance Stakes (Gr. 2).
In his latest win, Lone Rock came through for a ¾ length $250,000 win in the Tinsel Stakes on December 18. He faltered in the $600,000 Razorback Handicap (Gr. 3) on February 12, but well down in class, expect Lone Rock to prevail.