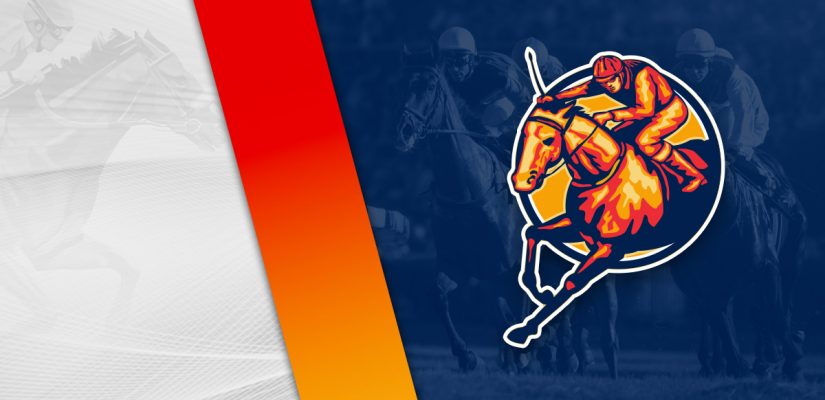 There are some of the bigger players with cards on Thursday afternoon. Oaklawn Park, Aqueduct Racetrack, and Gulfstream Park are in action with ponies for wagering.
The Road to the Kentucky Derby going through three states on Saturday. The $1,000,000 Toyota Blue Grass (Gr. 1) is the feature, though the $750,000 Wood Memorial (Gr. 2) and $750,000 (Gr. 1) Santa Anita Derby have 100-40-20-10 points as well.
For our Thursday plays, we're looking at Aqueduct and Oaklawn. Oaklawn Park has nine races worth $471,000 in prize money. Head below for our best Oaklawn Park picks on April 7, 2022.
Race 1
(1) Miss Alpha Bella
+160 (8/5)
(2) T J's First
+1200 (12/1)
(3) Final Table
+450 (9/2)
(4) Game of Inches
SCRATCH
(5) Beyond the Hype
+600 (6/1)
(6) Moonshine Lily
+350 (7/2)
(7) Born Into Bad News
+450 (9/2)
Post Time: 1:00 p.m. CST
Distance: 1 1/16 Miles
Purse:$29,000
The first at Oaklawn covers 1 1/16 miles on the dirt. Moonshine Lily and Miss Alpha Bella should be tough to get to in this one.
Moonshine Lily is winless in nine races going into Thursday. In her tenth career start, we'll see if Moonshine Lily is going to get through.
In her latest attempt, Moonshine Lily finished 5th for a $29,000 prize. Prior to that race, she was 6th for $25,000 in February.
Miss Alpha Bella looks like she should have through to win. The filly is winless in 20 career races, but should finally have her best chance Thursday.
In her last three attempts, Miss Alphia Bella finished 5th, 3rd, 2nd. In her last race, she placed 2nd behind Poolside Manners by 11 ½ lengths for $29,000.
Miss Alpha Bella showed 3rd on February 25 in a $25,000 race. She is the only one to prove to be capable in this class.
Getting a favorable draw from the inside rail out of the gate, expect Miss Alpha Bella to be the best.
Race 2
(1) Sparky Hale
+180 (9/5)
(3) Vodka n Water
+450 (9/2)
(4) Can Man Do
+800 (8/1)
(6) American Hero
SCRATCH
Post Time: 2:21 p.m. EST
Distance:6 Furlongs
Purse:$58,000
Race 2 is a $58,000 event covering 6 furlongs for a $58,000 purse. Totalizer and Sparky Hale are expected to be involved in the stretch.
Totalizer is a two-time winner through eight events, with a win three races back on January 27. The gelding was on point with a 2 length win for a $36,000 purse.
After that solid attempt, Totalizer finished 3rd in the $75,000 Big Drama Stakes on February 26. He slipped further to 5th on March 11 for a $33,000 prize.
Sparky Hale is 2nd, 1st, 2nd, 1st in four races. In his latest race, Sparky Hale defeated Lucky's Special by 2 lengths in a $37,000 assignment after placing 2nd in the same grade.
It's hard to ignore Totalizer at this price. Sparky Hale will be competitive, but Totalizer holds a lot of value here.
Race 4
(2) Ekati's Verse
+450 (9/2)
(3) Great Faces
+800 (8/1)
(4) Sun Daddy
+1000 (10/1)
(5) Englander
+1000 (10/1))
(6) Wartime Hero
+200 (2/1)
Post Time: 2:33 p.m. CST
Distance: 1 1/8 Miles
Purse:$38,000
Race 4 covers 1 ⅛ miles on the dirt for a $38,000 purse. Toma Todo and Wartime Hero should get a chance to win.
Toma Todo is 2 for 14 and 6th, 1st, 8th in his previous three outings. He had a 5 ¼ length win on January 16 for a $32,000 prize.
Following that outing, Toma Todo finished 8th for a $44,000 prize on March 6. Toma Todo should get a better look in this class Thursday.
Wartime Hero is 2 for 9 and should have a good chance in this one. In his last three attempts, he's finished 2nd, 2nd, 6th.
In his most recent outing, Wartime Hero finished 6th in a $106,000 event. This came after placing 2nd behind Eastside Cool by 1 ½ lengths in this class.
Wartime Hero likely has enough to get to the wire as a winner.