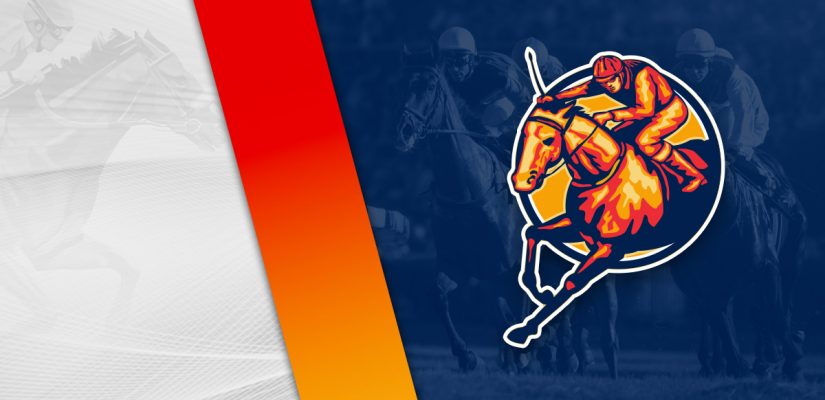 There is Saturday racing including stakes events this weekend. The $500,000 Essex Handicap (Gr. 3) is the feature at Oaklawn Park on Saturday afternoon. The next biggest race this afternoon is also at Oaklawn Park with the $200,000.
The most stakes races can be located at Laurel Park. Laurel has five events, though the wealthiest is only worth $100,000. The Road to the Kentucky Derby is quiet this weekend, but will fire up next weekend.
The highly-anticipated $1,000,000 Louisiana Downs (Gr. 1) is on the plate next Saturday at Fair Grounds Race Course. That's a big race with an auto-invite to the Kentucky Derby up for grabs.
Our first stop is at Oaklawn Park this afternoon. Oaklawn has ten races worth $1,226,000 on Saturday. Head below for our best Oaklawn Park best bets and Essex Handicap Pick on March 19, 2022.
Race 5
(1) Jack Van Verg
+200 (2/1)
(2) Press Snooze
+1500 (15/1)
(3) Mr. Ankeny
+500 (5/1)
(4) Skyscanner
+1500 (15/1)
(6) Petit Verdot
+600 (6/1)
(7) Lover Boy
+2000 (20/1)
(9) Riverboat Gambler
+1200 (12/1)
(10) Tappin Fora Dance
+600 (6/1)
Post Time: 3:03 p.m. CST
Distance: 6 Furlongs
Purse:$33,000
Race 5 is a $33,000 event covering 6 furlongs on the dirt. Look at Mr. Ankeny and Jack Van Berg to run well in this spot.
Mr. Ankeny is 6 for 33 in his career and showing improvement recently. He is 5th, 4th, 3rd in his previous three attempts.
After finishing 4th on February 12 in a $28,000 assignment, Mr. Ankeny returned to show 3rd on March 5 for a $29,000 purse.
Expect him to be competitive at least, but Jack Van Berg should be the toughest to beat from the inside. Jack Van Berg is 4th, 1st, 7th, 2nd in his last four attempts.
Three races back, Jack Van Berg beat Three Technique by a neck for $40,000. Good run from Jack Van Berg and he was in good form in his latest showing.
Jack Van Berg placed 2nd behind Devil's Tower by 1 ¼ lengths for $45,000. Down versus this field, expect good things to happen for Jack.
Race 9 – Essex Handicap
(1) Thomas Shelby
+350 (7/2)
(2) Title Ready
+1200 (12/1)
(3) Warrior's Charge
+350 (7/2)
(5) Popular Kid
+600 (6/1)
(6) Rated R Superstar
+800 (8/1)
(7) Beau Luminarie
+800 (8/1)
(8) Hanalei's Houdini
+1000 (10/1)
Post Time: 5:10 p.m. CST
Distance: 1 1/16 Miles
Purse:$500,000
Race 9 is the feature with the running of the Essex Handicap (Gr. 3). This looks like a good one between Warrior's Charge and Plainsman.
Warrior's Charge is 3rd, 2nd, 4th, 1st in four attempts. In his most recent outing, Warrior's Charge beat Beaver Hat by 9 ¾ lengths for a $102,000 prize.
That was impressive after finishing 4th on December 18 in the $200,000 Tinsel Stakes. Warrior's Charge placed 2nd by a nose for a $90,000 purse.
Plainsman should be a tough challenger for Warrior's Charge and the field. He is 9 for 28 and has been the most consistent runner.
Plainsman has finished top-3 in eight straight including five wins. In his most recent outing, Plainsman went well in the $600,000 Razorback Handicap (Gr. 3).
He won as the favorite by a neck to edge out Thomas Shelby. This was after showing 3rd in the $750,000 Cigar Mile Handicap (Gr. 1) on December 4. The Essex Handicap looks well within his range.
Race 10
(1) Duplicitous
+800 (8/1)
(2) Nisi Prius
+1200 (12/1)
(3) Legendary Gift
+1000 (10/1)
(4) Let's Cruise
+600 (6/1)
(5) Trouville
+1200 (12/1)
(6) Sunny Isle Beach
+1200 (12/1)
(7) Pharoah's Heart
+250 (5/2)
(9) A Real Jewel
+1500 (15/1)
(10) Guana Cay
+500 (5/1)
Post Time: 5:40 p.m. CST
Distance:1 Mile
Purse:$106,000
Race 10 is a $106,000 event covering a mile on the dirt. Look for Guana Cay and Pharoah's Heart to be competitive in this one.
Guana Cay is 3 for 11 in her career and 1st, 5th, 2nd, 1st in the last four races. The filly is coming off a big run to beat Duplicitous by a half-length in a $35,000 assignment.
However, Guana Cay is taking a big step up in class for Saturday. Pharoah's Heart may have the edge in this one given her experience.
Overall, Pharoah's Heart is 1st, 2nd, 2nd, 4th, 2nd. The daughter of Triple Crown winner American Pharoah, Pharoah's Heart finished 4th in the $200,000 Santa Margarita Stakes (Gr. 2) on April 24.
She returned on February 12, placing 2nd behind Joyful Cadence by a head for a $100,000 purse. Another performance like that and Pharoah's Heart should go to the winner's circle.