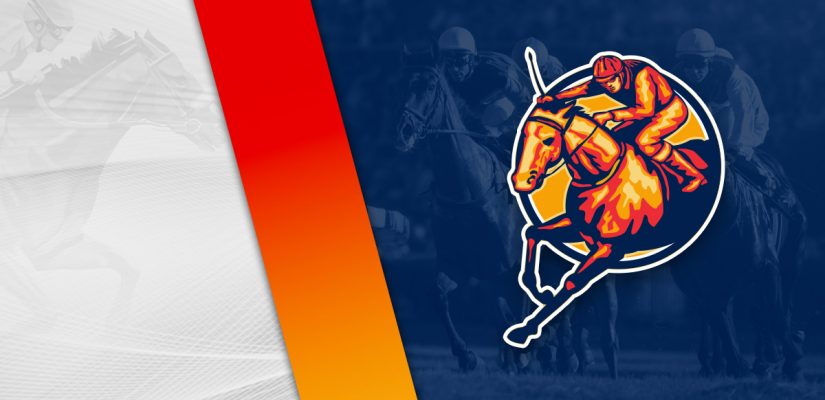 There is horse racing at the BetOnline racebook with at least 15 thoroughbred race tracks open for wagering. Oaklawn Park and Aqueduct Park are both on the Friday slate, but you aren't going to find much stakes racing.
The feature on Friday is at Los Alamitos Race Course with the running of the $100,000 Soviet Problem Stakes. There are a couple of small stakes races at Fair Grounds. If you want to call them stakes races that is.
A $50,000 and $25,000 race doesn't count for much of a stakes event in my book. Fair Grounds was a profitable day on Thursday. I'm going to Oaklawn Park to open the day on Friday afternoon.
Oaklawn Park has nine races worth $539,000 in prize money. Head below for our free Oaklawn Park picks for December 10, 2021.
Race 1
(1) War Detonator
+600 (6/1)
(2) Fiery Tale
+450 (9/2)
(3) Storm Advisory
+180 (9/5)
(4) Lookin For Eight
+600 (6/1)
Post Time: 12:30 p.m. CST
Distance:6 Furlongs
Purse:$34,000
The opener at Oaklawn Park on Friday afternoon covers 6 furlongs for a $34,000 purse. Cave Run and Storm Advisory could engage in the stretch run in this one.
Cave Run is 8 for 30 in his career and should show up well on Friday. He's finished 4th, 3rd, 3rd, 5th in his previous four outings.
In his last attempt, Cave Run finished 5th in a $46,000 race on October 27 at Keeneland. This was after showing 3rd on September 8 at Kentucky Downs for $45,400.
In a class drop to $34,000, Cave Run should get something done. Storm Advisory is a veteran with 83 races of experience.
He is coming off a 8 ½ length win over Joycee Haz Pizzaz for a $36,000 purse at Belmont Park. It was a nice effort after finishing 5th on September 27 in a $40,000 event.
After romping for $36,000, expect Stormy Advisory to handle this $34,000 assignment.
Race 2
(1) Mountain Time
+800 (8/1)
(2) Ponti Poker
+2000 (20/1)
(3) Warning Label
+1500 (15/1)
Post Time: 12:58 p.m. CST
Distance:6 Furlongs
Purse:$25,000
The second trip at Oaklawn Park is a $25,000 contest covering 6 furlongs on the dirt. Suggested and Abdan likely hold up well on these terms.
Suggested is winless in 11 attempts and finished 2nd, 2nd, 6th, 4th in his last four attempts. The colt put together a couple of good runs on August 29 and September 15, but faltered in 6th and 4th since then.
He placed 2nd behind Mr. Axel by a half length in a $35,000 event on September 15, and then 6th for $24,000 and 4th for $16,000 on April 20.
I can't say the April attempt was strong in that class, but the layoff probably does him well. He looked great on December 3 with a time of 47.80 seconds at 4 furlongs. That form in the morning looked impressive.
Abdan hasn't won a race in his career, going winless in eight attempts. He's finished 3rd, 5th, 3rd in his last three.
Abdan most recently showed 3rd on September 19 in a $50,000 event. That was a fine attempt given the grade at Churchill Downs after finishing 5th in a $60,000 race at Saratoga.
A transfer to Oaklawn for a $25,000 assignment should help put Abdan in better standing. I like Abdan over Suggested at the wire.
Race 8
(2) Nuclear Option
+800 (8/1)
(3) Mr. Jaigermeister
+800 (8/1)
Post Time: 3:46 p.m. CST
Distance:6 Furlongs
Purse:$102,000
Race 8 is the feature with a $102,000 purse on the menu. This one covers 6 furlongs on the dirt. Firecrow and Nashville should be in top contention for a go at the winner's circle.
Firecrow is 4 for 16 and coming off two graded appearances. He finished 4th in the $300,000 Turf Monster Stakes (Gr. 3), and then 6th in the $200,000 Woodford Stakes (Gr. 2) on October 9.
A drop to $102,000 should help give Firecrow more of a chance. In his last win, he beat The Critical Way by a neck in the $100,000 Jim McKay Turf Sprint on May 15 three races back. After two graded losses, Firecrow returns to that level.
Nashville is the class of this field and should win if he runs his race. The $460,000 Steven Asmussen trainee has finished 1st, 1st, 1st, 4th in four attempts.
After a lengthy layoff after finishing 4th in the $300,000 Malibu Stakes (Gr. 1) on December 26, 2020, Nashville returns to a winnable attempt.
In his last win, Nashville beat Wild Wes by 3 ½ lengths in the $125,000 Perryville Stakes on November 7, 2020. His workouts have been in good order and he should return to form after a break. The morning-line should be 3/5 on Nashville.