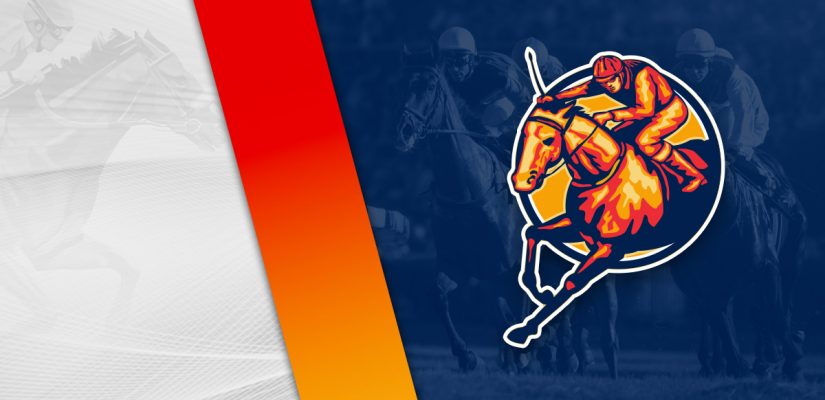 Off and running on Sunday following a successful trip to Los Alamitos and Aqueduct yesterday afternoon. Both tracks were profitable and that's about all you can ask for on the racetrack.
The biggest stakes race on Sunday is located at Los Alamitos Race Course again. Yesterday it was the $300,000 Los Alamitos Futurity (Gr. 2), and then it's the $100,000 King Glorious Stakes on Sunday afternoon.
Bob Baffert's Messier was upset in the Futurity at Los Alamitos yesterday. Slow Down Andy cut Messier down for the upset over 1/2 Messier. That was an exciting race, and a nice payday if you had the upset.
We're going to Oaklawn Park for a $541,000 card in Arkansas. Head below for our free Oaklawn Park picks on December 12, 2021.
Race 3
(1) Go For Sherrie
+600 (6/1)
(4) Hardly a Secret
+300 (3/1)
(5) Hooked a Goodwin
+1500 (15/1)
Post Time: 1:26 p.m. CST
Distance: 1 1/16 Miles
Purse:$28,000
Race 3 is 1/16 miles for a $28,000 purse on the dirt. Exulting and Brice should have a big chance to go in Sunday afternoon.
Exulting is 9 for 39 in his career, and finished 4th, 5th, 2nd, 1st in his previous four attempts. He's coming off a bold bid for a 2 ¾ length win in a $52,000 event on November 25.
That was impressive after placing 2nd behind Gigging by 3 ¼ lengths in a $46,000 race. It's hard not to see Exulting involved in the finale at the wire.
Brice is 7 for 17 with a long winning streak coming to an end recently. He won five straight races from March 3 to August 6.
In his last win, Brice defeated Spun and Won by 7 ¼ lengths for a $60,000 prize. Too easy. However, Brice came up short in his stake debut, finishing 4th in the $252,000 Philip H. Iselin Stakes (Gr. 2) on August 21.
A grade drop to $28,000 should help put Bruce back in the winner's circle.
Race 5
(1) Into Orbit
+3000 (30/1)
(2) Chase Tracker
+1500 (15/1)
(3) Bold Minister
+1500 (15/1)
(4) Speightstown Again
+250 (5/2)
(5) First Rate
+600 (6/1)
(6) So Brave
+2000 (20/1)
(7) Southern Rags
+450 (9/2)
(8) Bold Minister
+450 (9/2)
(9) Assumption
+350 (7/2)
(10) Charliecando
+800 (8/1)
Post Time: 2:21 p.m. CST
Distance:1 1/16 Miles
Purse:$27,000
We're heading to Race 5 for our next pick at Oaklawn Park. Assumption and Speightstown Again should have the best chance to score.
Assumption is a one-time winner, with a victory back on November 29, 2020. He's gone winless in seven appearances since then.
In his last two attempts, Assumption placed 2nd behind War Cross by 4 ¼ lengths for a $25,500 purse, and then 2nd most recently by a half-length in a $23,500 event on November 3.
Speightstown Again is 1 for 8 with a winning go on December 19, 2020 at Turfway Park. He defeated Nineeleventurbo by a half-length in impressive form at the $32,000 level.
It wasn't smooth running for him thereafter, going 4th on October 20, 2021 in a $41,000 race. Then came back most recently to finish 5th in a $54,000 assignment on November 3 at Churchill Downs.
That signals a class drop for Speightstown Again. The $675,000 Speightstown Again should get on track in this spot.
Race 8
(1) Time Limit
+250 (5/2)
(2) Novell Squall
+600 (6/1)
(3) Sarah Harper
+160 (8/5)
(4) Break Curfew
+450 (9/2)
(5) Perfect Happiness
+400 (4/1)
(6) Miss Imperial
+1200 (12/1)
Post Time: 3:46 p.m. CST
Distance:6 Furlongs
Purse:$101,000
Race 8 goes for 6 furlongs in a handsome event at $101,000. Time Limit and Sarah Harper are your likely front runners on Sunday.
Time Limit is 4 for 14 in her career, and finished in the top-3 in ten straight attempts. She has finished 1st, 1st, 2nd, 3rd, 2nd in her last five outings.
In her last win, Time Limit offed Risky Mischief by a half-length in a $103,000 assignment. That was impressive on August 7 at Saratoga.
However, Time Limit hasn't been back to the winner's circle since then. He most recently placed 2nd behind A G Indy by a neck in the $200,000 Senator Ken Maddy Stakes on November 5. Not a win, but nothing wrong with the performance.
Sarah Harper has finished 3rd ,1st, 1st in three outings and is looking for a hat-trick. In her last attempt, the filly beat Code Name Kate by 3 ¾ lengths in a $127,000 race.
That win was after a 7 length blowout on September 26 for $120,000 at Churchill Downs. Sarah Harper is continuing to get better and should give Time Limit a big challenge.