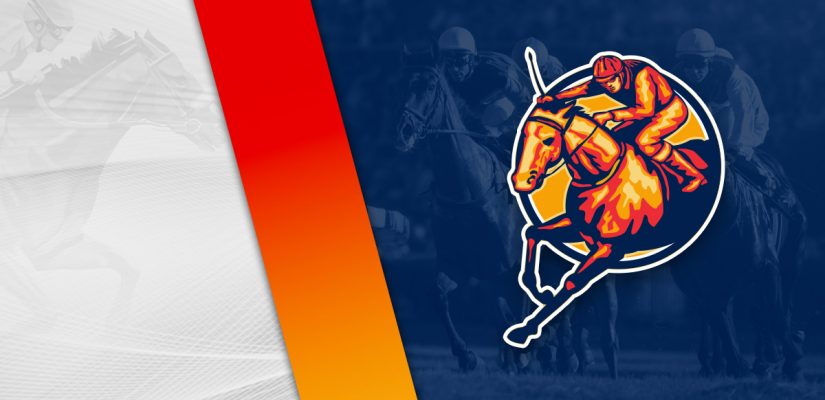 Friday brings a big day for Remington Park in Oklahoma. Remington Park has five stakes races, including the $400,000 Remington Springboard Mile this afternoon.
There are also two $100,000 stakes races with the Trapeze Stakes and She's All In Stakes. Other than Remington Park, there are three small $60,000 stakes races at Turf Paradise.
Our first card on Friday is going to be at Oaklawn Park. Oaklawn is putting on a nine-race $448,000 card in Arkansas on Friday afternoon. Head below for our free Oaklawn Park picks for December 17, 2021.
Race 2
(3) Way Too Smarte
+1500 (15/1)
(6) Ijustwantahavefun
+500 (5/1)
Post Time: 12:58 p.m. CST
Distance:1 Mile
Purse:$26,000
Race 2 is a mile on the dirt for a $26,000 purse. Kalalou and Persisto should be tough to beat in this one.
Kalalou will have an edge from the inside rail out of the gate this afternoon. She is 4 for 19 in her career, finishing 2nd, 1st, 3rd, 6th in her last four attempts.
The mare defeated Hush Y'all by 6 lengths for a $28,000 purse on March 31 in nice form. She came back on April 11, showing 3rd for a $30,000 prize.
Kalalou fell off at Churchill Downs on May 27. She finished 6th in a $37,300 assignment and will receive a grade drop today.
Persisto has finished 4th, 1st, 4th in her last three outings. It was a winning run for the filly on September 18.
That was an impressive 1 length win over Decoupage in a $32,000 assignment. However, Persisto didn't follow up on October 22 and went 4th for a $49,000 purse.
Back down in class, this time all the way down to $26,000, Persisto looks like the toughest runner in this event.
Race 5
(1) Dunvegan Doll
+400 (4/1)
(2) Run the Tap
+300 (3/1)
(3) Princedreamcess
+600 (6/1)
(4) Most Empressive
+1200 (12/1)
(6) Clay's Cloud Burst
+1500 (15/1)
(7) Mariah's Fortune
+350 (7/2)
Post Time: 2:21 p.m. CST
Distance: 1 1/16 Miles
Purse:$84,000
Race 5 covers 1 1/16 miles on the dirt for a $84,000 purse. Run the Tap and Bicameral should be top contenders to go in.
Run the Tap is winless in one attempt on November 20. She came up short in 4th for a $120,000 purse on November 20 at Churchill Downs.
It was nevertheless a decent debut for the $210,000 filly. Down right away to the $84,000 level, look at Run the Tap to put a big run together versus this field.
Bicameral has finished 2nd, 3rd in two career outings. She opened placing 2nd behind Dance to the Music by 4 ¾ lengths for a $70,000 purse on July 24.
Following that promising attempt, Bicameral went graded racing at Del Mar on September 5. Bicameral showed 3rd in the $300,000 Del Mar Debutante Stakes (Gr. 1) for an impressive impact.
In a more winnable race and continued improvement possible, expect Bicameral to do damage on Friday afternoon.
Race 6
(1) Bitcoin Banker
+1500 (15/1)
(2) Sonnyisnotsofunny
+600 (6/1)
(3) Citrus Bay
+1500 (15/1)
(5) American Chaos
+800 (8/1)
(6) Magnolia Midnight
+500 (5/1)
(7) Chasing Time
+250 (5/2)
(8) Aquitania Arrival
+300 (3/1)
Post Time: 2:51 p.m. CST
Distance:6 Furlongs
Purse:$100,000
Race 6 is a $100,000 event over 6 furlongs on the dirt. In Dreams and Chasing Time should be in good standing for a win.
Chasing Time finished 4th, 2nd, 1st in three races in his career. He has steadily shown improvement and could be good for another win today.
In his latest attempt, Chasing Time beat Peaceful Waters by 1 ¾ lengths for a $120,000 purse. Impressive form after placing 2nd behind Spartan Army by ¾ lengths in the same grade.
In Dreams has finished 6th, 2nd, 1st in three outings. Like Chasing Time, In Dreams continues to improve. In his last outing, he defeated Love On the Rocks by 6 ½ lengths on November 24 for a $63,000 prize.
Prior to that outing, In Dreams placed 2nd behind Yono by 1 length in a $52,000 purse. Both of these runners are in good form going into Friday, but I point towards Chasting Time to get to the winner's circle. He has experience in much tougher races than this on Friday.