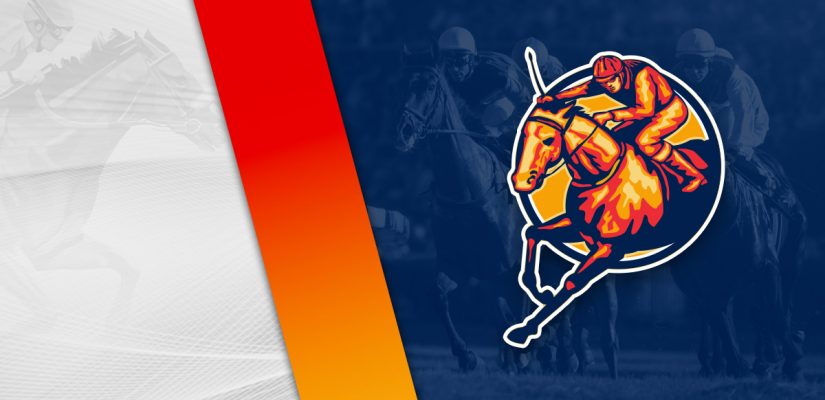 BetOnline is putting on seven racecourses on the thoroughbred circuit in the US on Saturday afternoon. There isn't any twilight racing this Sunday, but plenty of options throughout the afternoon.
You can play the NFL and ponies this afternoon, and there are other options in the NHL and NBA for wagering. The stakes scene is quiet on Sunday with only Aqueduct Racetrack.
Aqueduct Racetrack is running the $125,000 Queens County and $100,000 Gravesend Stakes. There isn't any other stakes racing elsewhere except in Japan with the running of the $1,450,000 Asahi Hai Futurity Stakes (Gr. 1) on the turf.
Oaklawn Park has nine races worth $445,000 on Sunday afternoon, all on the dirt. For more horse racing picks, access our Fair Grounds Race Course page. Head below for free Oaklawn Park picks on December 19, 2021.
Race 4
(1) Alberta Sun
+250 (5/2)
(2) Sapphire Royalty
+350 (7/2)
(4) Take Charge Woman
+3000 (30/1)
(5) Athenas Song
+3000 (30/1)
(6) Lady Shaman
+2000 (20/1)
(8) Parking in the Rear
+500 (5/1)
(10) Rock Star Parking
+450 (9/2)
(11) Lichita
+1000 (10/1)
Post Time: 1:55 p.m. CST
Distance:6 Furlongs
Purse:$36,000
Race 4 will get us started at Oaklawn Park on Sunday afternoon. Sapphire Royalty and Alberta Sun should give a good at the top prize in this spot.
Sapphire Royalty is 2 for 10 and should have a chance if she's interested. The filly has finished 4th, 2nd, 4th in her previous three attempts.
Sapphire Royalty placed 2nd behind Delta Gamma by ¾ lengths in a $36,000 assignment for a pretty good look. She is going to need just a bit more to get past Alberta Sun in this one.
Alberta Sun is 8 for 14 in her career, and has finished 1st in his last three attempts. In her latest assignment, Alberta Sun defeated Heart Full of Soul by 1 ½ lengths for a $75,000 purse.
That win was after going in for a 4 ¼ length win for a $43,000 purse on October 10. If Alberta Sun is interested this afternoon, she should be tough to beat.
Race 6
(1) Lady Scarlet
+300 (3/1)
(3) Holy Justice
+350 (7/2)
(4) No Drama Momma
+2000 (20/1)
(6) Como Square
+600 (6/1)
(8) Tone It Up
+3000 (30/1)
Post Time: 2:51 p.m. CST
Distance: 6 Furlongs
Purse:$100,000
Race 6 isn't a stakes race, but it's one of the biggest events on Sunday in the US. Lady Scarlet and Marr Time should have a big chance to get this one done.
Lady Scarlet has finished 2nd, 2nd, 8th, 1st in four assignments. In her most recent outing, Lady Scarlet beat Vow by 1 ¾ lengths for a $63,000 race.
This was after going 8th on August 26 at Saratoga in a $100,000 assignment. Is Lady Scarlet ready for a $100,000 challenge? The field isn't the toughest, but Marr Time should be difficult.
Marr Time made her debut on October 28 for a $84,000 prize and looked great. As a rookie, Marr Time cashed in with a 2 ¾ length win.
She had the lead at the ¼ pole and didn't give it up. Fending off her foes and driving in the stretch. Marr Time is going to be tough and draws a favorable post position.
Race 8
(1) Caddo River
+180 (8/5)
(4) Irish Unity
+350 (7/2)
(5) David's Gem
+800 (8/1)
(6) Highestdistinction
+600 (6/1)
(8) What a Country
+2000 (20/1)
Post Time: 3:46 p.m. CST
Distance:1 Mile
Purse:$100,000
Race 8 is a $100,000 event covering a mile on the dirt. I'd consider playing Irish Unity and Caddo River to win in this one.
Irish Unity is 2 for 7 in his career, and has finished 10th, 4th, 5th in his previous three attempts. In his latest race, Irish Unity finished 5th for a $134,000 purse.
That was too tough after finishing 4th in the $150,000 Perryville Stakes on October 23 at Keeneland. Irish Unity is moving down to $100,000 at Oaklawn and has claims to win.
Caddo River should be the toughest of this group in his current form. He is 2 for 7 in his career, and has finished 5th, 2nd, 6th his previous three attempts.
In his latest win, Caddo River won the $150,000 Smarty Jones Stakes on January 22. Caddo River has been in some tough races since then, including the $400,000 Woody Stephens Stakes (Gr. 1) most recently on June 5 at Belmont Park.
Prior to that attempt, Caddo River looked nice in the $1,000,000 Arkansas Derby (Gr. 1), placing 2nd behind Super Stock by 2 ½ lengths. This looks like his easiest race since winning the Smarty Jones. It should be a win if he wants this.