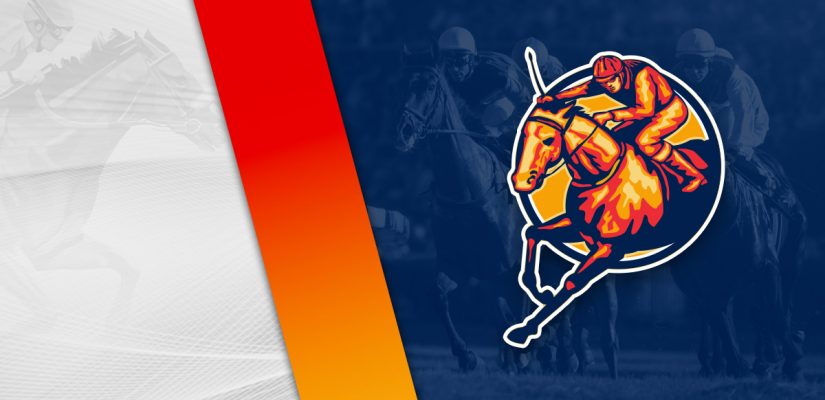 The BetOnline racebook has a big card on Saturday with 14 racecourses available for wagering. At the bottom of the list, there is Fonner Park, which was one of the only games in town during the Covid shutdowns.
There were a few race tracks that kept going, while the others closed. Fonner Park in Nebraska was one of them so I will be thankful for that small racetrack. We're back to a full card now, though, and don't have to worry about only playing Will Rogers Down and Fonner Park.
The biggest track on the card is at Tampa Bay Downs on Saturday. Tampa Bay has the feature event with the running of the $400,000 Tampa Bay Derby (Gr. 2). We're at Tampa Bay Downs and Oaklawn Park on Saturday afternoon.
Oaklawn Park has the running of the $350,000 Azeri Stakes (Gr. 3) as their feature on Saturday. Head below for our best Oaklawn Park picks on March 12, 2022.
Race 1
(2) Can Man Do
+400 (4/1)
(3) Lookinforexcitemen
+600 (6/1)
(4) Pudge Boy Palace
+600 (6/1)
(6) Dude Drop Kid
+1200 (12/1)
(7) Mesmerized
+350 (7/2)
(8) Little Frappucino
+600 (6/1)
Post Time: 1:00 p.m. CST
Distance: 6 Furlongs
Purse:$34,000
The first race at Oaklawn Park is a $34,000 event on the dirt covering 6 furlongs. Look at Mesmerized and Prather to do well on these terms.
Mesmerized is 3rd, 7th in his career, and showed 3rd for a $30,000 purse on New Year's Day. That was a decent performance, though Mesmerized fell off in 7th on January 28 for $42,000.
Prather has finished DNF, 6th in two career races. He opened up dropping out of a $34,000 purse after coming up empty.
He returned on November 26 and finished 6th in a $45,000 assignment. That was a decent attempt from Prather and a step down in class should help nicely.
Prather has the best chance of his career to get into the winner's circle with this performance on Saturday afternoon.
Race 4
(1) The Skipper Too
+800 (8/1)
(4) We The People
+100 (1/1)
(5) Elusive Target
+400 (4/1)
(6) Long Crow
+1000 (10/1)
Post Time: 2:33 p.m. CST
Distance: 1 Mile
Purse:$106,000
Race 4 comes with a $106,000 purse over a mile on the dirt. This is a handsome purse, which should see Barossa and We The People do well with a chance at the wire.
Barossa is 4th, 3rd, 1st, 9th, 3rd, 2nd in his career. He has graded stakes experience, which should help carry him well on Saturday.
The colt appeared in the $2,000,000 Breeders' Cup Juvenile (Gr. 1) and didn't do well versus that competition. Barossa finished 9th and dropped down to the $300,000 Los Alamitos Futurity (Gr. 2) on December 11.
In his most recent attempt, Barossa placed 2nd behind Zozos by 10 ¼ lengths in a $100,000 race. That was acceptable, but more is expected.
We the People made his debut on February 12 and showed up nicely with a 5 ¾ length win for an $84,000 purse. It was an impressive debut, with more to come for this $230,000 colt.
His workouts have been on point and in consistent form. If We the People stays the course and runs how expected on Saturday, this has to be a winning afternoon.
Race 9 – Azeri Stakes
(1) She's all Wolfe
+1200 (12/1)
(2) Pauline's Pearl
+350 (7/2)
(3) Lavender
+2000 (20/1)
(4) Ava's Grace
+1200 (12/1)
(6) Lady Mystify
+400 (4/1)
(7) Shedaresthedevil
+250 (5/2)
(8) Golden Curl
+1200 (12/1)
(9) Super Quick
+1000 (10/1)
Post Time: 5:10 p.m. CST
Distance:1 1/16 Miles
Purse:$350,000
The $350,000 Azeri Stakes (Gr. 2) covers 1 1/16 miles on the dirt. This looks like a good spot for Ce Ce and Shedaresthedevil to run well.
Ce Ce has to be a contender after running well in six straight graded appearances. In her last three attempts, Ce Ce is 1st, 1st, 2nd.
She most recently went to the winner's circle in the $1,000,000 Breeders' Cup Filly and Mare Sprint on November 6.
This was before placing 2nd behind Merneith by 3 lengths in the $200,000 Santa Monica Stakes (Gr. 2) on February 5. That wasn't her best, but she is really dangerous when she is at her best.
Shedaresthedevil is a familiar name. She rose to the spotlight after winning the Kentucky Oaks (Gr. 1) on September 4. Shedaresthedevil has dominated the girls and done well versus the boys as well.
The mare has finished 1st, 1st, 3rd, 1st, 1st, 6th in her previous six. She defeated Crystal Ball in the $400,000 Locust Grove Stakes (Gr. 3) on September 18.
Prior to that win, Shedaresthedevil was a 3 ¼ length winner in the $300,000 Clement L. Hirsch Stakes (Gr. 1) on August 1. Looking for the hat-trick, Shedaresthedevil was blocked in the $2,000,000 Breeders' Cup Distaff (Gr. 1) on November 6.
This could be a duel between Ce Ce and Shedaresthedevil. They both deserve respect in this spot. Shedaresthedevil has been a money printer for me in her career. Hopefully that continues on Saturday.