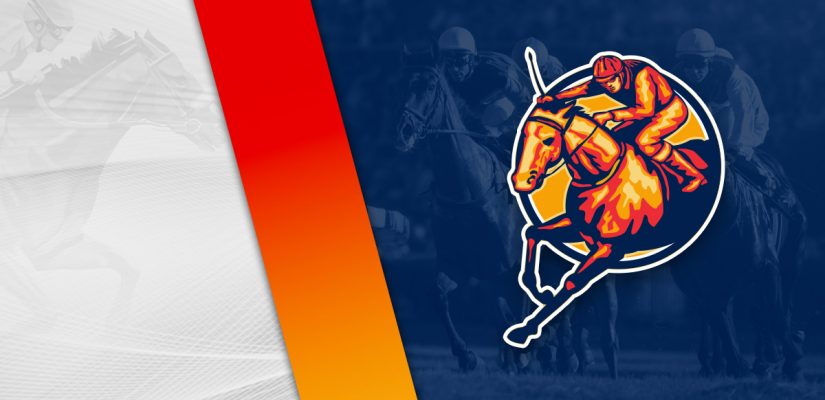 We are on the racetrack on Friday afternoon with more horse racing picks. BetOnline has a lot of action on Friday throughout the country. You can find afternoon and evening racing on the schedule.
The biggest races will be taking place at Aqueduct Racetrack, Oaklawn Park, and Santa Anita Park. Honorable mentions to Gulfstream Park and Fair Grounds. There are no stakes races, though that will change tomorrow with plenty.
The feature is at Oaklawn Park with the running of the $500,000 Essex Handicap (Gr. 1). Oaklawn also has the second-biggest race with the $200,000 Whitmore Stakes (Gr. 3).
We're at Aqueduct and Oaklawn on Friday. Oaklawn Park has nine races worth $520,000 in prize money on this card. Head below for our best Oaklawn Park picks on March 18, 2022.
Race 4
(1) Tuckyourtaleandrun
+1500 (15/1)
(3) Jilted Bride
+180 (9/5)
(4) Beach Flower
+400 (4/1)
(5) Miss Imperial
+500 (5/1)
(6) Bobbin Tail
+800 (8/1)
(7) Blessed Again
+1000 (10/1)
Post Time: 2:33 p.m. CST
Distance: 1 Mile
Purse:$107,000
Race 4 isn't a stakes races, but it's a big one for a $107,000 purse on Friday afternoon. This looks like one between Lavender and Jilted Bride.
Lavender is an Irish bred mare that has plenty to offer at this level. She has finished 2nd, 2nd, 1st, 1st, 8th in her previous five entries.
After winning a $38,000 race by 4 ¾ lengths, Lavender went stakes racing in the $75,000 Jersey Lilly Turf Stakes. That didn't go as well, finishing 8th against tougher foes.
Jilted Bride is 3 for 15 and top-3 in all of her 15 races. It's bad luck that Jilted Bridge doesn't have more than three wins because she has been right there many times.
She is coming off a big performance in the $250,000 Bayoka Stakes (Gr. 3). Despite a loss, that was a nice attempt to show 3rd on February 12.
Down in class to a $107,000 assignment, this looks like Jilted Bride's race.
Race 5
(1) Fancified
+1000 (10/1)
(2) Could You
+1200 (12/1)
(3) Shackleford County
+600 (6/1)
(5) Mary Alice
+1200 (12/1)
(6) Hit It Twice
+1500 (15/1)
(7) Girls a Bullet
+200 (2/1)
(8) Flatoutandfoxy
+1200 (12/1)
(9) Honey Parade
+450 (9/2)
(10) Lady Magna
+2000 (20/1)
Post Time: 3:03 p.m. CST
Distance: 6 Furlongs
Purse:$29,000
Race 5 is a $29,000 event covering 6 furlongs on the dirt. Look for Flatoutandfoxy and Girls a Bullet to be serious contenders in this one.
Flatoutandfoxy is 7 for 29 and she is in strong form recently. In her previous four assignments, Flatoutandfoxy is 1st, 4th, 1st, 1st.
She is coming off back-to-back wins on August 20 and September 18. After a $12,500 win in September, Flatoutandfoxy went on a layoff until today. That was too easy in a 6 length victory.
Girls a Bullet is 6 for 24 and 1st, 1st, 2nd, 3rd in her previous four entries. She had a 2 ¾ length win in a $19,800 event on October 14, then dropped to 2nd and 3rd.
In her latest race, Girls a Bullet showed 3rd in a $32,000 event on February 13. This was disappointing, but still the best form between these runners. She looks like a probable winner.
Race 6
(1) One Ten Stadium
+300 (3/1)
(3) Oneeighthundredcash
+1500 (15/1)
(6) Where's Randy
+400 (4/1)
(7) One Way Or Another
+200 (2/1)
(8) Afleet Sky
+500 (5/1)
Post Time: 3:33 p.m. CST
Distance:6 Furlongs
Purse:$106,000
Race 6 is a $106,000 event covering 6 furlongs on the dirt. Look at One Ten Stadium and One Way to run a strong race in this one.
One Ten Stadium is 2nd, 1st, 4th in three career races. He struck on December 11 in an $84,000 event for a 2 ½ length win. That was an impressive showing.
Before that performance, One Ten Stadium placed 2nd behind Chrome Baby by 5 ¼ lengths for a $33,000 purse. That was some kind of change in form there from One Ten Stadium.
In his most recent attempt, he finished 4th in a $100,000 event. That could be a good spot for One Ten Stadium.
One Way Or Another was a winner on February 11 for an $84,000 purse. This was a promising 1 length win for One Way Or Another.
More is expected from One Way Or Another and improvement could be on the way. If that's true, One Way Or Another should be tough to beat.